LHV aiming at pensions market top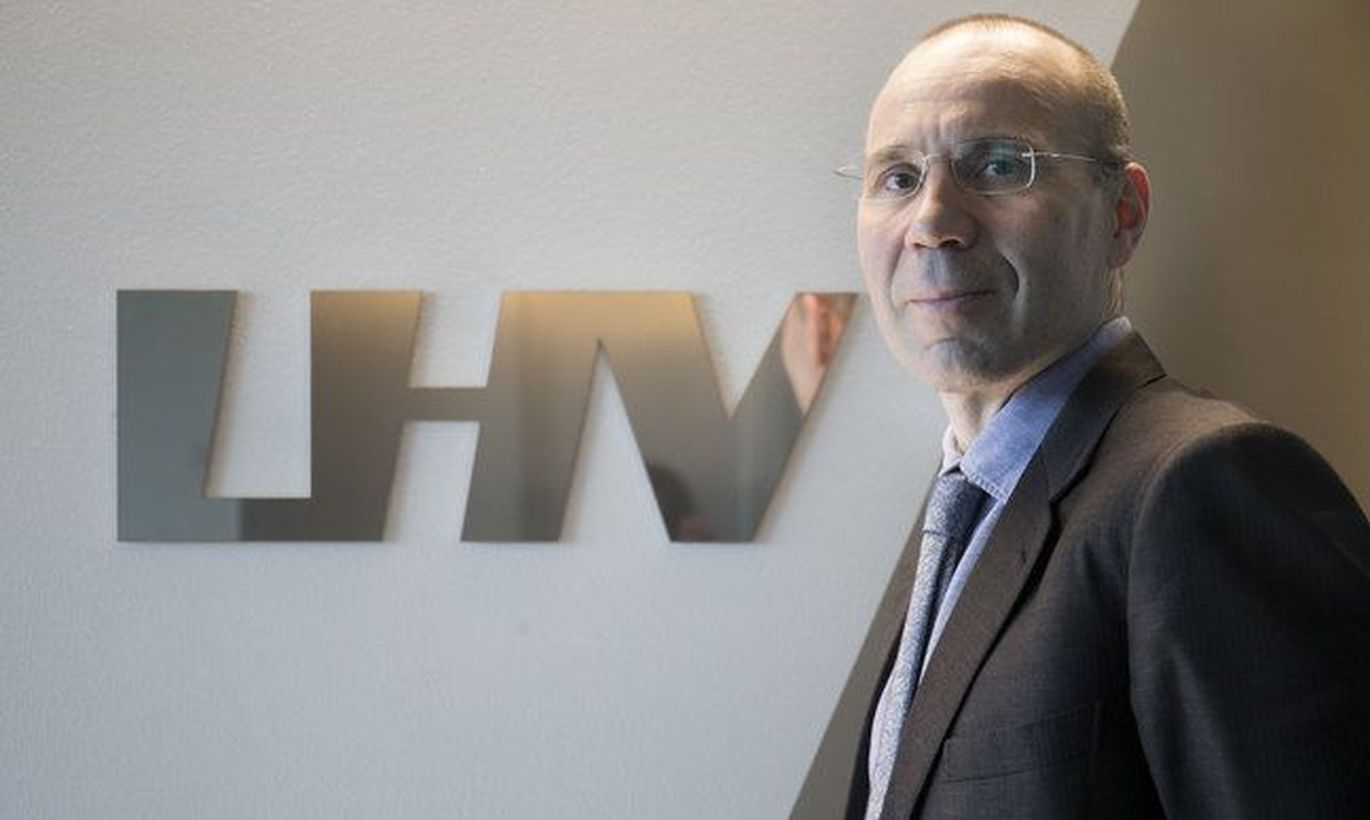 Not satisfied with takeover of Danske pension funds, LHV is seeking to keep increasing market share and use pension funds as bait to get fresh clients for the bank.
Currently, Estonian pensions market features one biggie (Swedbank), two mid-sized players (SEB and LHV) and two midgets (Nordea and Danske) of fund managers. After takeover of Danske's pension funds, LHV wants to be big as well. True: in order to become market leader, LHV Varahaldus (Asset Management overseeing the LHV pension and investment funds) will have to try hard. And indeed, this is what they intend to do as affirmed by LHV pension funds head and a founder of the bank Andres Viisemann.
After the merger, the market share of LHV will rise to 30 percent by number of active investors and 30 percent as to volume of pension funds. The market leader Swedbank has 44 percent of active investors and 41 percent of volume.
In addition to takeover of a competitor, LHV is seeking «organic» growth on pensions market, meaning that in shopping centres and all sorts of mass events we will continue to meet the young men selling its pension funds.
Probably, the selling of pension funds in shopping malls is a weakest spots for LHV pension funds. Competitors are accusing LHV in its salesmen showing the yield of the fund that befits themselves; a few years back Swedbank blamed LHV for selling pension funds to drunken people at the big Õllesummer beer festival. And that the potential clients were only shown three months' yield. But for many Estonians, the pushy sales are foreign and repulsive.
«It has indeed been criticised but I believe that in reality people have not been given bad advice,» said Mr Viisemann. He thinks it may be a bit unexpected the way the pension funds are sold but says that the salesmen are providing potential buyers a larger amount of quality information to base the decision upon. «It is a very good and quality channel which we definite do not want to give up,» he added.
Mr Viisemann says there were several reasons to buy the Danske pension funds. A main reason was sending their staff, the clients and competitors a signal that LHV is a vital player, that pension funds management is important LHV, and that LHV wants to grow in that business.  
«We want to grow in Estonia, this is our domestic market where we want to be significant and serious players both with pension funds and banking services,» said Mr Viisemann.
The other reason is the hope that the clients of the pension funds from Danske – pensions centre data says they're a bit under 40,000 – will also be using LHV's banking products and services.  
«I believe that if one buys one item of a brand, gets to know the brand, the communication is in place, then maybe he becomes more receptive to the other products of the brand,» explained the fund manager.
And thirdly: the fees. LHV pension funds are known for their high service charges. The fund management fee decreases in proportion with the growth of the fund and the lower the management fee, the higher the yield (fund shares value is calculated after deduction of management fee).
Mr Viisemann says the easiest way to diminish management fee is by growing the volume of the fund as while all other indicators stay the same, higher yield is achieved which can be sold to clients as argument.
«We can take away the argument that LHV management fee is higher than others, though actually it is already lower than with certain competitors,» explained the fund manager. «In the next campaigns we will already be able to say that our fees are no longer the highest.»
But even now, LHV has no shortage of sales arguments. As LHV funds are leading in yields in all strategies and periods.  
«For me, what matters most is how to provide the client a long-term yield above zero; the next step is staying above inflation; and the third is that the yield is higher than with the competitors,» listed the fund manager to showcase his principles. «It's like when a cook cooks food, that it be tasty. What also matters is that every time the client comes around the taste be good, not that the soup is good today and lousy tomorrow. I also pay a lot of attention to risks. For years, our motto has been that high yields are only possible when we manage to avoid large losses.»