Rigid law obstructs humane approach
Police and Border Guard on Albanian family exception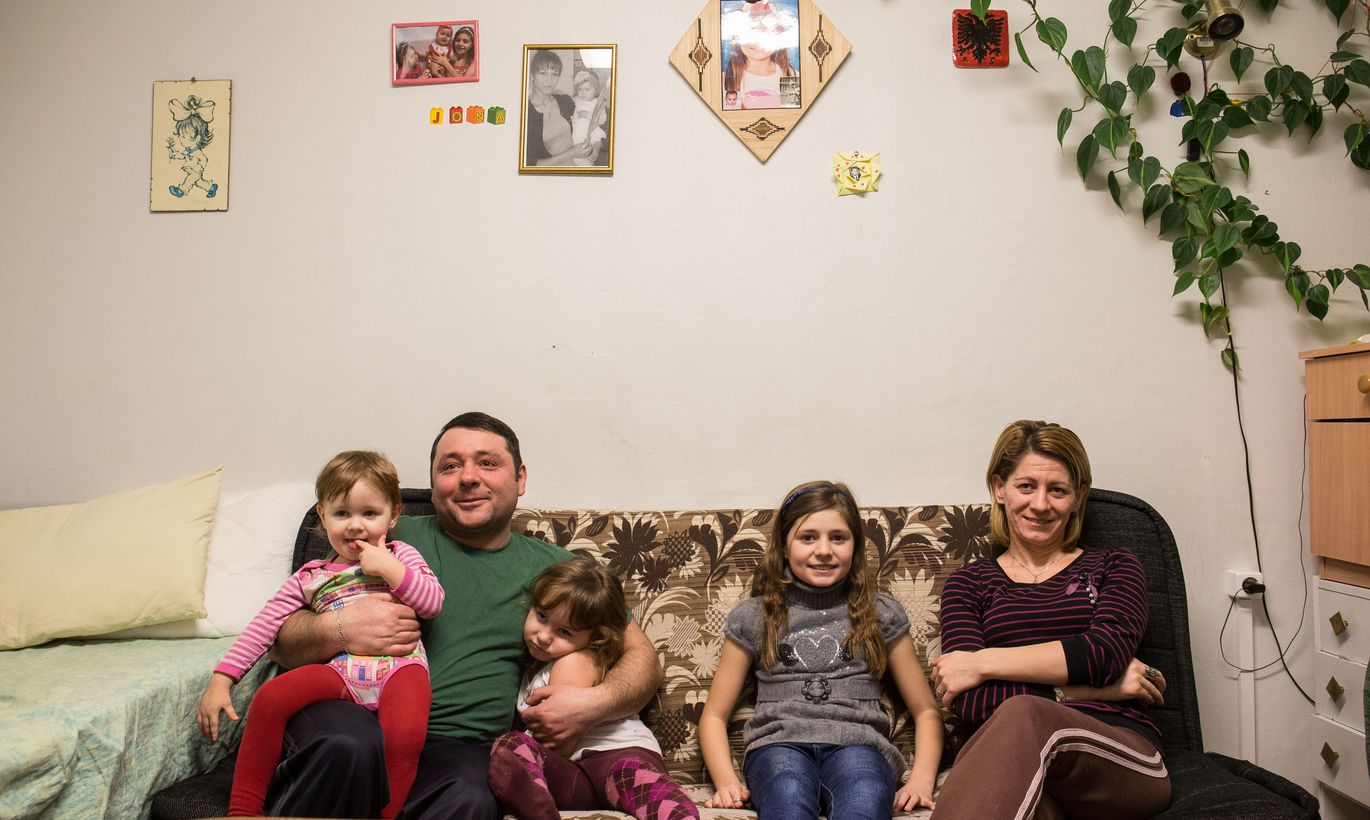 Police and Border Guard Board (PPA) deputy director-general Priit Pärkna says migration office has been at pains to find a way to remain in Estonia for the Albanian family successfully adapted. Even so, the officials are now looking to lawgivers as humane decisions are hindered by stiffness of current law. 
- The Albanian family, at Vao Centre for three years expecting asylum, has been notified to show up at PPA office at first opportunity. What solution did you find for them?
With them we arrived at the point where standard solutions run out. We had nothing else to do than to seek other options that the individual otherwise integrated into Estonia should not leave here with his children. We were digging deep into it to find out what the solution would be.
We found a construction considering Supreme Court decisions and the constitution. If an alien lives the family life for the purposes of the Constitution then his right to reside in Estonia may be derived from the Constitution, not only Aliens Act. Adhering to international agreement, we may grant the family residence permit using the fact that they have been integrated here and that Estonian state needs to protect the family which lives here.
I would not like to go into great details in describing the case in media as this is a highly exceptional case. It is only possible to apply with this family because they have already integrated into Estonia – the man is working, the child is getting best grades at school here.
We were seeing what Supreme Court had thought, what the Constitution was saying, what the convention of human rights was saying. This is an aggregate of all things, a very extreme variant. Broadly speaking, this is with view to humane consideration.
- Essentially you were seeking line upon line in legislation how to consider the human situation of a family, as current Aliens Act allows that not.
Indeed, all this is made complicated by the lack of the option of granting residence permit for humane considerations – which PPA has been expecting for years. That would solve all such problems where we see that very rigid requirements will hinder reasonable decisions.
- How long did your people work in order to find such a variant for the Albanian family?
Well the search has been on the whole time. It has been a lengthy saga. Initially, the individual asked for refugee status; we begun with that and checked the relevant criteria. Turned out we were not able to grant him that. We continued with working (residence permit for working –  edit), but the employer regrettably isn't coming along with that. This is his right, not obligation.  
These past few months the work has intensified. Our task is to help find a solution; today regrettably an image has been created that we are hindering. We are deeply sorry it has gone like this, but by yesterday (Tuesday –  edit) evening the family will know what they need to do.
- There are not many cases, are there, where both administrative and circuit court send a negative decision back for deliberation by PPA, as with this Albanian family? Wherefore the dispute has dragged so long that the people have had time to adapt.
These are rare cases indeed.
- There are jurists who say PPA has created its own problem – in the asylum disputes you could have found a compromise but for some reason you were unwilling to do so. Did not want to give in?
It is definitely not stubbornness or spite by officials. If viewing the refugee status alone, the court dispute could have continued for one more year. If we wanted to be problematic, we would not table different variants. The law is what we must follow first in line.
I admit our legislative side has been too rigid. The earlier legislation has been very protective of Estonia, for historical reason. But we are living in different times now and the situation has cardinally changed.
- How often do you run into situations in your work where you would need to use the option to grant residence permit for humane considerations? Has anybody been sent away from Estonia who would have deserved such an option?
I dare think yes. A major problem arose at a certain point when people begun to arrive from Ukraine. As an individual arrives to apply for refugee status, we need to assess where he comes from. It may play a role say, that in Eastern Ukraine there is a real battle but life is possible in Western Ukraine. PPA must assess whence the individual is coming, if it is dangerous in his homeplace or if he has a real option to move elsewhere within the homeland.
Lots of Ukrainians have relatives in Estonia, there are no problems with a place to stay. All agree to receive him, but when following the law it would still get tough. Humanely, we understand it makes sense for the individual to come to Estonia. Why then do we hinder him?