Europe to recognise Estonian digital signature
Dream to «conquer continent» harboured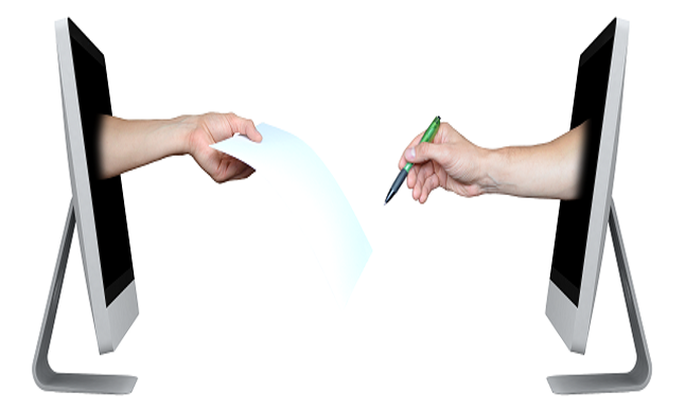 Come summer, Estonian citizens communicating with agencies in European nations will no longer need to send documents by post and will be entitled to require recognition of digital signatures. 
The right will be granted us by a European Commission regulating named eIDAS entering into force on July 1st and listing among its standards one which our bdoc-format digital signature corresponds to.
A digital signature corresponding to that standard needs to be recognised by European state authorities, which would mean that Estonian citizens will have the right to send a claim against somebody to a court in Barcelona, signed digitally. Meanwhile, Estonian state authorities will have to manage digital signatures of other kind sent from elsewhere in Europe.  
According to economy and communication ministry adviser Mait Heidelberg, we will still need to be a bit cautious as Europe is big and will obviously not readjust itself in a day. «It may take time until officials all over Europe grasp it, and until the information reaches everywhere. In the beginning, things will surely get a clumsy start,» predicted Mr Heidelberg.
As for the incoming signatures-to-be, state information systems chief specialist Mikk Lellsaar says Estonian agencies will need to go beyond receiving digitally signed documents but must be able to open and review them. «And what's most important – to verify the validity of these signatures. That naturally requires special skills and special software solutions will be helpful. Work is underway to develop the needed solutions,» said Mr Lellsaar.
Meanwhile, Estonia has a grander ambition with its digital signatures system. At the moment in Europe, a solution similar to that of Estonia is already used in Latvia, Lithuanian and Slovakia. «As much as in our power, we will want to push for our kind of digitalisation in Europe,» said Mait Heidelberg.
He admitted that our signature format bdoc is far from top popular in Europe, but is at least recognised. Indeed, many are the formats in use in Europe; in Central Europe, for instance, the most common signing of PDF-documents is very widespread, as inbuilt in the program.
«This is totally acceptable. If we have documents in a container and the signature on the container, then with PDFs the signature is on the document itself,» explained Mr Heidelberg. But this format only allows for the signing of one type of document, while pictures, audio clips or Word document are excluded. Estonia's bdoc, however, is very universal and corresponds to the ASiC-E standard describing container format of digital signature.
The digital signing created in Estonia is of especially high quality as the signatures come with confirmation of validity from the start. In lots of European nations, the verification will have to be dome afterwards.
The Estonian situation is also unique in the sense that, as agreed in the society, we have only one recognised certifier of digital signatures – AS Sertifitseerimiskeskus. «In Spain, for instance, the providers of the service are 22, and 16 in Italy,» said Mikk Lellsaar.
Additionally, Estonia does have a company called Signwise which offers signing services but does not certify the signatures itself.
And thus Europe currently features four countries where at least ten percent of inhabitants use digital certification: Estonia, Luxembourg, Iceland and Austria. Mr Lellsaar says digital signing is also very popular in Sweden and Denmark, but the digital signatures in use there are not qualified.
Indeed, digital signatures come in various «degrees of strength».
«Estonia has a qualified digital signature which legally is equal with signature by own hand. Meanwhile, most nations have these «semi-soft» signatures which are not secure enough,» said Mait Heidelberg.
Naturally, Estonia is interested in bdoc to spread over Europe like wildfire. Indeed, promoting the digital signature in Europe is a main international outreach for the sector in Estonia, as a way to significantly speed up administration of personal issues and of business.    
«Naturally, we are protecting our investments – that our solution stays in the picture nor drop below the critical level in its use. Meanwhile, there is no hope whatsoever that in near future Europe would be able to agree upon a single standard. For a club, however, we have an excellent result,» said Mr Heidelberg.
Why has digital signature taken such strides in Estonia? Mostly because all e-services are widespread in Estonia and in use for quite a while. The more so that Estonians are altogether rational: having once come up with a new e-service, they will personally see it completed.
«We want whole concepts. In many countries, they have stopped half-way – like you can file an application electronically, but all the other steps will need to be taken at the office,» noted Mr Heidelberg.
Mr Heidelberg proceeded to list the reasonable agreement arrived at in Estonia. As an example of that, competing banks have managed to cooperate in the adoption of ID card and creation of certification centre. On top of that, the Estonian ID cards come with certificates for digital signature. In Germany, such stuff will have to be purchased additionally, and the approach will not motivate people to use the service.
There are other countries in addition to Estonia – like Belgium and Spain – where ID card is compulsory for all and comes with certificates from the start. In essence, every bank transfer is a digital signing – as that's what entering PIN2 means.
By the fall of 2018, Europe must have arrived at a stage where all citizens will be able to log into web services of any EU state agency with their digital data.  
Digital signature in Europe
Certified digital signatures are most popular in Estonia, Iceland, Luxembourg, Austria.
11 EU member states issue ID cards with certificates for digital signatures.
In the word, it is mostly PDF-documents that are e-signed and the envelope formats (ddoc and bdoc) are not accepted nor supported. The reasons are many. The main reason is that most users are not willing to install in their computers the software produced by Estonian state which will perhaps only be needed once. Also, they have never heard anything of it before. Possibly, the internal rules of their organisation forbid the instalment of any foreign software. Meanwhile, a computer usually has the PDF reader and allows establishing the existence and validity of a signature.