Work group to hunt elephants hindering economy of Estonia
Prime Minister sets sights on catching up with Nordics, no deadline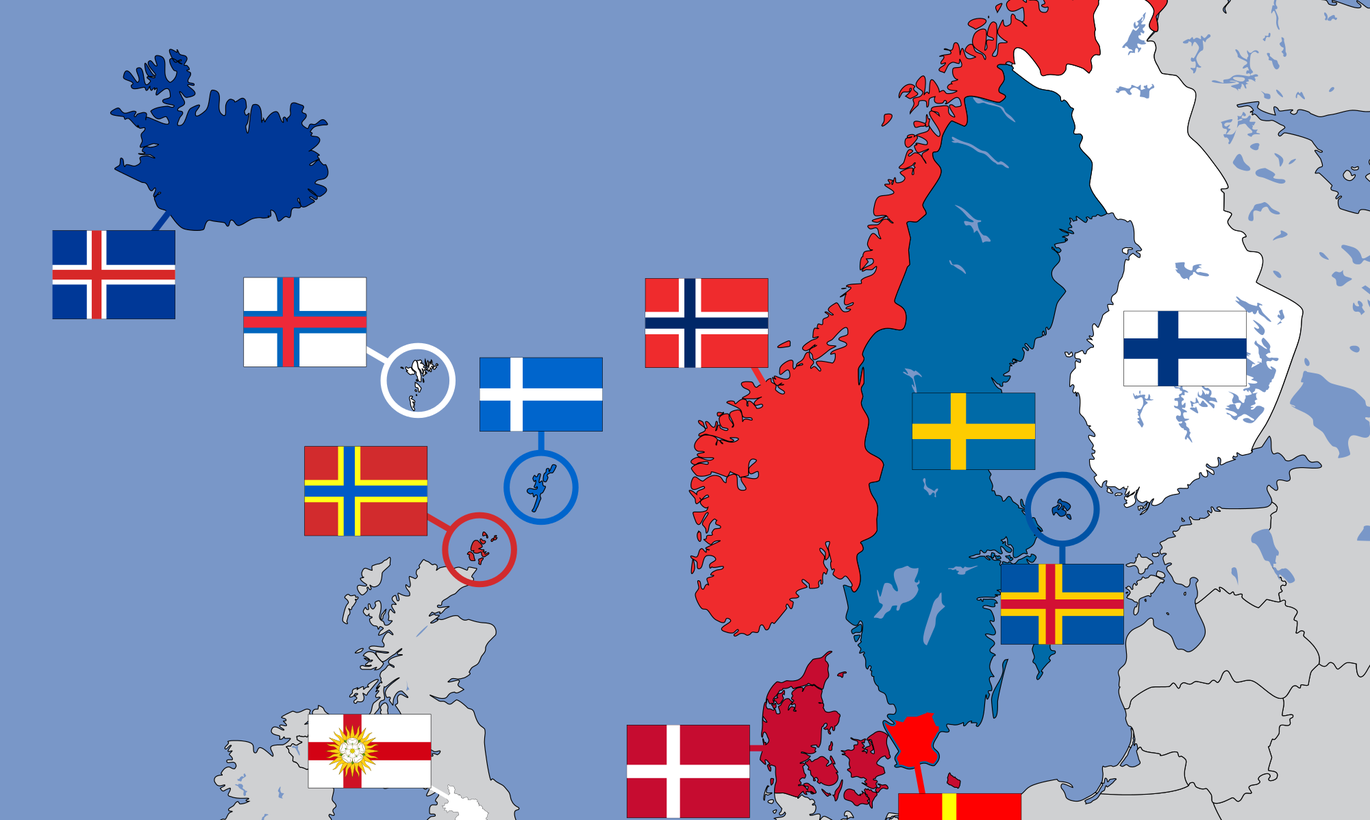 Summonsing the economic experts, Prime Minister of Estonia Taavi Rõivas is after ideas on how to reach the Nordic livings standards while avoiding the setting of a date. 
LHV Group chief Erkki Raasuke, elected to lead the ten-member work group has assisted the state before and says that despite the setbacks he is yet to get bitter. This time he hopes they will manage to locate the elephants nobody wants to talk about but who obstruct the Estonian economic growth – like the government v Tallinn conflict.
-A few years ago, you analysed the portfolio and management of state enterprises in Estonia; by today, not much of that has been enacted. Why did you opt to undertake this fresh task? Why would it go better this time?
I have not at all lost hope that something may yet come out of the state enterprises manning topic. Had I lost hope, I would long ago have turned into an embittered hurray-guy or a critic.
On the contrary: as 1.5 years ago I got this option to be linked to Eesti Energia, its management and operations, I could not let this pass me by for the very reason that perhaps the earlier efforts and ideas would reach someplace.
Perhaps it is a bit arbitrary, but I have developed an understanding that while it may be important to write opinion articles, blogs and manifestos to clarify one's ideas, these do not take us forward too well. In the end, things need to get done. The best way to get things done is getting your hands dirty.
Perhaps in a week or a month I will have turned into a disappointed and critical individual seeing that what has been done has really led nowhere, but thus far I have noticed some topics picked up pretty well and some rather successfully executed by the ministries. Right now I see the change in manning the enterprises can be done and the next steps are quite close. This has kept me optimistic.
-What can the new economic development work group do better, then, than the other institutions, opinion leaders, analysts? For many a rear there has been the talk of all kinds of breaks to economic growth and glass ceilings, and solutions also offered.
If anyone is expecting some three great ideas which we will execute in four weeks after the work group finishes its work and the economic growth is back at 5 percent and above, this obviously cannot be.
But I think the format is good that the prime minister calls for a debate. We will not be creating a new constitution, our main role is discuss things and refer to some things perhaps to be stopped and other things increased.
I doubt if we can table any original idea. This isn't a goal in itself. Definitely, the process will be burning of bridges as when one asks ten people for help, you are responsible to receive it and to follow it to some degree.
It would be pretty poor tactically to say, after the work is done, that thank you but we will not listen or we will do nothing. That would mean the one who asked for help had found ten vociferous critics.
I agree that we have no lack of ideas – threes abound. But I do think that we have many controversies and it is difficult to choose what to use and what not. Also, I think we have turned into poor executioners: we have gotten entangled, and frozen up in many things. The group will be a pressure group in some sense, to get some stalled stuff moving.
-So in your own words: what is the task?
I think the initial stage will be a success if we can word a few activities which need to be done or need to be stopped. And, therewith, to get something going in a new way.
There is no need to repeat that we are in stagnation and for that there are many reasons. And I don't see that anybody is directly to be blamed. Partly there are external factors, but it is also simply part of our growth story thus far. As has been said: what has brought us here must not necessarily lead us on from here.
Every day, we are very much stuck in our trenches. We are competing for the most painful statement of the day, but that will not lead us onwards.
As executives of enterprises we may not demand from the prime minister that he would grow our economy. What I can do is as I go to work in the morning I can think how to make our business grow. If I keep doing exactly what I have been doing, others will probably pass us by.
-What level will you be working at? The total meta level or up to some tax changes?
In all likelihood it will remain in the topmost levels. Considering the very working hours, to be included, we will be operating from the existing experience of group members, their opinions and background. Regrettably, we cannot build an institute.
First and foremost we see it as our role that by what we think and reflect will get some stuff unstuck.
Help, perhaps, to underline the importance of some directions to get more resource and attention there. In a word, we will not be seeking after the meaning of life.
-What's the time limit on your work?
We must be done by October 2016, latest. After the individual interviews, and the second time that we met, we classified the major blocks of topics and split into groups. The next 6–8 weeks we reserved for round one in groups with the topics.
-The work will then result in some kind of a report?
Yes, thoughts, advice. Hopefully, practical suggestions.
Primarily, at the moment, we work for the individual who asked for help – the prime minister. He has been present at the two major initial meetings, and has actively participated. So at the moment we do not even need to present anything to him, he is 100 % on the wavelength of all of us. Hopefully, he will be participating at the major meetings to come.
-You divided the topics. What are these?
I would not like to bring them up right now, as it is largely a hypotheses. Otherwise, they will start to live their own lives. Intentionally, we put together people with diametrically contrary opinions. After having a couple of good debated, they may come up with some totally «other than» stands. Therefore, it would be premature to say stuff right now.
-With this motley crew gathered by the prime minister, won't it end up with something round polished to fill you all?
The risks are always there, and as the moderator I have asked the same question. I don't think we need this round thing. If in anything we fail to reach a common conclusion, then we will not be able in that to take a stand or offer advice. Then there will just be silence. We have not been asked for a product, but for ideas. If good ideas are born then we will be able to create value; if not, some other work format will need to be found, more fruitful.
-So no desire for another round of round advice?
While this isn't probably a joking matter, I dare to tell you we will not be suggesting that Estonian enterprises climb up the value chain...
-Have you imposed any limits on yourself about what you do not want to suggest or discuss?
No. Thus far, this has not happened. To the contrary: we are asking one another where or what might be the elephant in the room which we do not want to talk about, or are no longer able to. This is going after stuff. Being members of the same community, we definitely have topics we avoid in some ways.  We will try not to do that.
-So that mining for phosphate rock making Estonia rich – this might be a solution?  
Hard to tell. Yes, no, the black and white stands are problematic by very nature. If they say they are ready to die over whether phosphate rock is going to be mined or not, these are not the good discussions.
The debates must come with arguments. Like the recent treatment of the burning of biomass, it went very poorly. Good v bad, mutually exclusive. Rather, there needs to be even a bit of discussion, to perhaps do something this or that way.
In my assessment, a great brake on our development is the overall maturity. Overall, we are rather poor co-operators: we avoid and we plague one another. We can't build a better life like that, using our energy to eliminate one another, rather than to finding what we have in common.
Talking about Estonia's development, we were for instance discussing the sad reality of ten years of direct conflict between the largest economic unit in Estonia – Tallinn – and the coalition.
How much of the development has never happened because of that, how many options unused, how many things not built? This is one of the elephants in the room. This cannot go on for the next ten years, or if it does, we have no reason to talk about economic growth.
-To which extent do you share the stands of the prime minister about Estonia as a new Nordic nation?
I think this is very practical. We are coming from where we have been. In a way, it is a privilege to be coming from behind. If we were the first, who would we learn from.
We are able to grow in a situation where we have good examples about what works and what does not. It would be bad to not use it. This will not need that we need to copy and become a new Denmark or Norway.
Glancing back at the regained independence days, we were great learners. At times we carried stings out before we ever knew what it was all about. Now, it is the other way round. If today we talk about what IMF or OECD think, it is despised rather.  
But these have lots of knowledge and skills, gathered from the world over. We should regain the ability to learn, the will to learn. Without that, there will be no development.
-But what about the issue that these states are in a state themselves right now where one might think they are not the best to learn from?
Well whit learning we need to analyse what to learn. This is verily the debate, even with the Nordics themselves. They know very well what went wrong, and what we better not copy. So I do not think the Nordics are a poor example.
-What do you think, personally, to be the worst problem in Estonian economy, and how to solve it?
I don't know. If I knew, I'd perhaps sit on some other chair doing something else. Or else I'd have written it in some manifesto somewhere. But I do have my hypotheses and my doubts.
In some ways it was interesting that the topics where it thought we were hard pressed failed to resonate much among the others in the group. So to begin with we will proceed with the common work and quite possibly I will have to correct my views thus far.
-What would have to happen after the report?
With reports by companies, it took one big failure or even several for the board of some company to be arrested a hundred percent, in order to get thing going. This is a poor example how low you must fall to actually carry out solutions which have already been offered.
I don't know if we have it like that here with the economic growth topics. Must we begin by waiting until it gets substantially worse first?  But should that be the case, let our ideas at least be ready, stored someplace. In the end, there will be the will to act.
But I do believe that a positive alliance can be created with well-worded directions and goals, to get people on the same wave length, to think along, see things positively, and also move out of the way the unconstructive opposition or those that hinder.
If somebody stands in the way just out of spite of corporate interests, I think those in that role will have it harder to do that in the future if a body authoritative enough thinks something.
Prime Ministerial economic development work group
• Convened on November 19th 2015 and composed of successful experts on various economic fields, with primary task to map options to speed the economic development.
• Members: Erkki Raasuke (LHV group chairman), Ardo Hansson (Eesti Pank president), Ruth Oltjer (entrepreneur in chemical industry), Margit Härma (restaurant entrepreneur), Taavi Veskimägi (Elering head), Urmas Varblane (economist at University of Tartu), Seth Lackman (Ericsson Eesti head), Rain Rannu (tech entrepreneur, Angel investor), Maris Lauri (economist and Riigikogu member), Väino Kaldoja (car salesman). Government Office strategic bureau and prime minister's advisers also participate.
• Latest by October 2016, suggestions will be formulated for boosting Estonia's competitiveness.