Editorial: trees to power no bad idea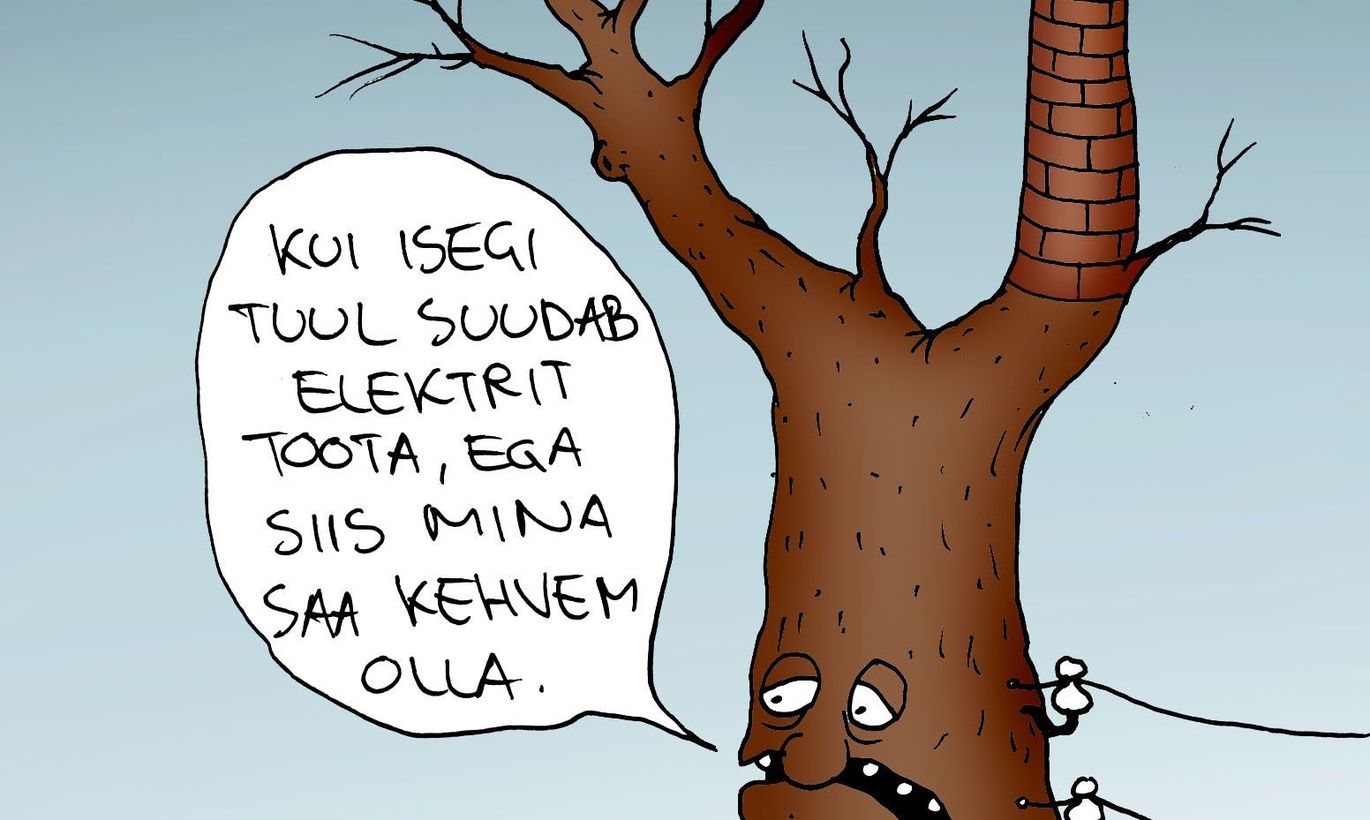 It makes sense to create options for burning wood in Eesti Energia power stations as helping achieve long-term renewable energy aims, maintain Estonia's energy security, create new jobs in forestry, increase exports etc. 
We do need the energy from renewables, and oil shale as fossil will have to be diminished. Wind turbines and solar panels alone will not do the job. As confirmed by the question: what about cold and silent winter nights?
Our latest example was served at beginning of this January, as it got icy. On January 6th, Estonian consumption capacity crossed the 1,500 megawatt barrier. On that day, our wind parks of 300 megawatts total only yielded some twenty.   
If a nuclear station is not what we want, biomass burning is best.  
The woods and the burning of timber in power stations is doubtless an emotional topic. Nothing bad if our subconscious mind says we need to economise.
Statistically, however, we are felling fewer three currently than is best even to maintain the nature.
In climate policy, CO2 emissions are central. As the forest grows, it binds carbon from the atmosphere. As the forest ages and the trees begin to die and deteriorate, CO2 again is released into the atmosphere.
As this will happen anyway, best for us to use the old wood for energy and plant new trees. Also, it is good to use the branches that will otherwise jus lay there after the threes are felled.
Statistical Office says Estonia fells about two thirds of the yearly increase of our woods. Since 2004, it has been from 44 to 70 percent. Also, the percentage of old woods is remarkably high at the moment.
Naturally, it needs to be secured that long-term cutting will not exceed the increase.
The question marks include the unpredictability of EU emissions trade and the effect the big burning will take on local timber prices.
On the other hand, even in this the Estonian market is not closed and the price of wood still set by supply and demand  in Baltic Sea region and not by Eesti Energia alone.
Cartoon: If this guy Mr Wind can make electricity, I'm no worse!