Big burning of wood to birth brief forestry boom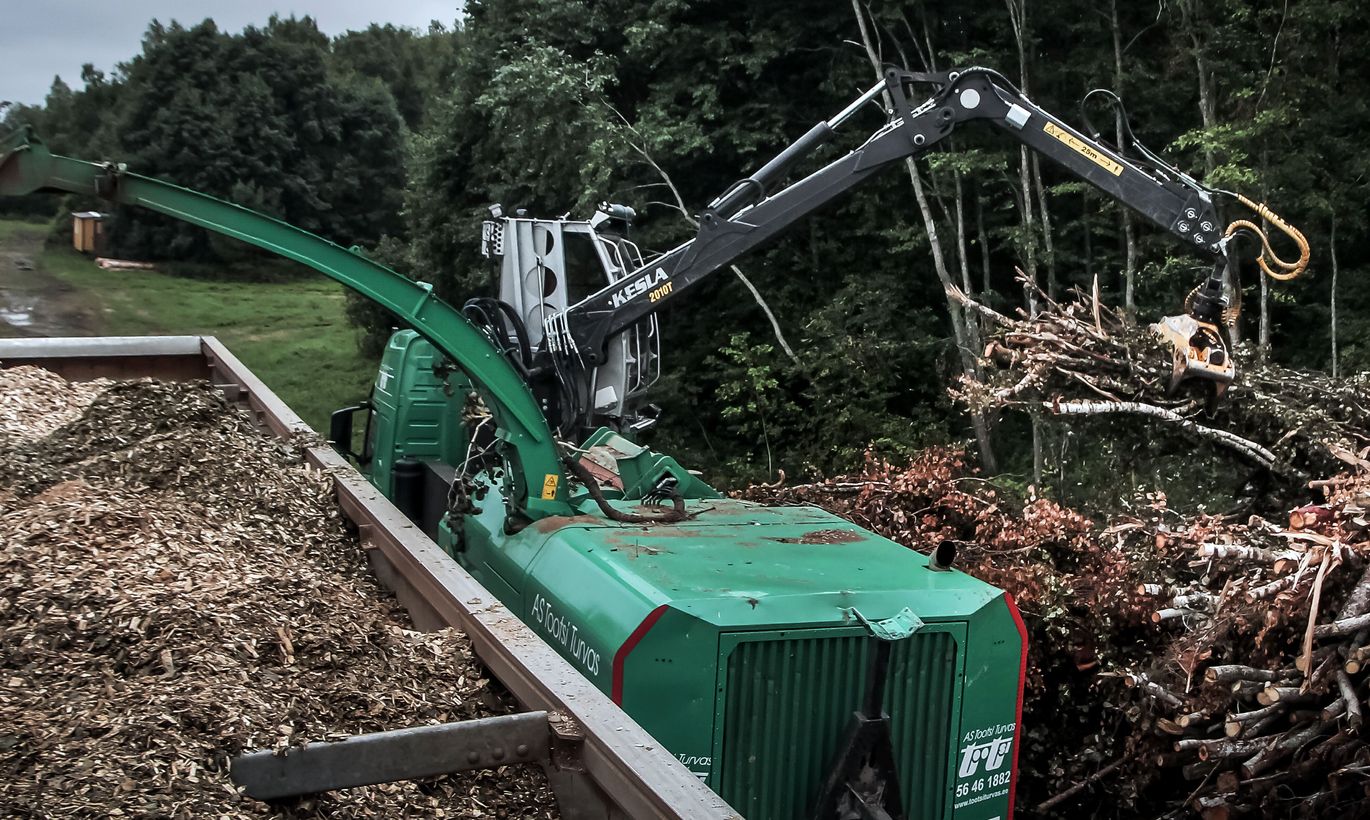 Governmental decision to allow massive burning of wood in oil shale power stations of Eesti Energia will boost the forestry business bu half while raising timber price may spell heftier heat bills.
Renewable energy production for three terawatt hours a year aimed to same value of Eesti Energia assets will spell 4.3 million cubic metres of wood burnt in ovens. At the moment, close to 10 million cubic metres a year are cut in Estonia.
The impact on forestry is predicted by experts to mainly affect Ida-Viru County – in near proximity of the power stations. But they do the industry will be mightily enhanced. Even so, the heretofore underused forestry machinery is in for busy days.
«Due to high transportation costs, it is expedient to carry wood to power stations from a 30–40 kilometre radius,» said private forests union head Ants Erik. «With a longer distance, wood pellet producers and ports will compete as sales points.»
The big tree felling will create in Estonia nearly 2,400 new jobs related to forestry – for planners, cutters, tractor drivers and wood chips machinery operators.
Even so, timber industry deems the governmental plan too fragile to make business plans. «We have no assurance regarding how long the governmental plan will last,» said wood chips producer Raja KT board member Jaan Õiglane.
«Rather, the huge volume declared causes insecurity as there are no guarantees this will last. Smaller volumes would sound more trustworthy if they'd guarantee these for five years, say.»
Currently, the timber companies enter contracts with buyers for a year ahead, and for quality chips the tree will have to be felled at least half a year ahead.
For enterprises producing electricity and heat from timber, the plan promises headache as they fear skyrocketing prices of the commodity and heat sold to users. «As the demand hoes up, we will still get our wood and the Competition Authority will ratify the bigger heat price,» said Kristjan Rahu, a holder in energy enterprise Utilitas.
«But we have for years laboured towards lower heat price and the upward then is contradictory to our views. And, for the bigger bills, people will blame us anyway.»
Largely, the plan is hanging in the air. All that Eesti Energia heads and politicians are currently able to promise is that electricity end consumers will not pay a sent extra when getting their invoices.
The support of Eesti Energia assets is in obedience to EU renewable energy goals towards 2020 including the so-called statistics trade with nations producing surplus. A lot depends on future communication between government of Estonia and the European Commission.