1st NAG flight operated by own aircraft, crew to take off Wednesday evening
20. January 2016, 3:31 PM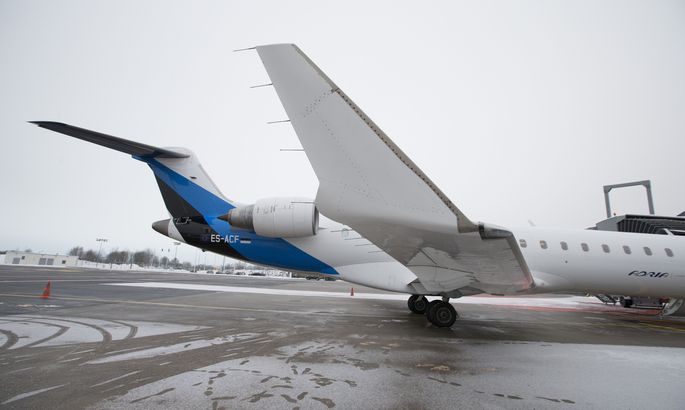 The new Estonian state-owned airline Nordic Aviation Group (NAG) will start services with a leased aircraft with an Estonian crew and cabin service personnel on Wednesday evening.
The Bombardier CRJ700 leased from the U.S. leasing company Regional One under a dry lease agreement will be used mainly to serve longer routes, such as Amsterdam, Brussels and Kiev. The first flight will take off from Tallinn to Amsterdam at 6:10 p.m., the airline said.
Erik Sakkov, board member of NAG, described the arrival of the first aircraft of their own as a step closer to becoming a real airline.
«Where so far we've been working hard so that direct flights from Tallinn would continue, with the help of cooperation partners and with difficulty, from now on we can put emphasis on quality too. The emergence of our own fleet of aircraft and having our own crews on board creates conditions for this,» Sakkov said.
NAG expects to go on with the switch to its own fleet of aircraft at a rate of one per month, meaning that the second CRJ700 should start flying in February. The company is planning to have six aircraft of its own in operation by the summer, all of them CRJs.
The CRJ700 to start flying for NAG Wednesday is operated by NAG using the air operator's certificate of Adria Airways.
NAG began to offer flights on Nov. 8 in collaboration with Adria Airways, BMI, Trade Air, NextJet and Carpatair.