Defence League guys unwilling to hand over private guns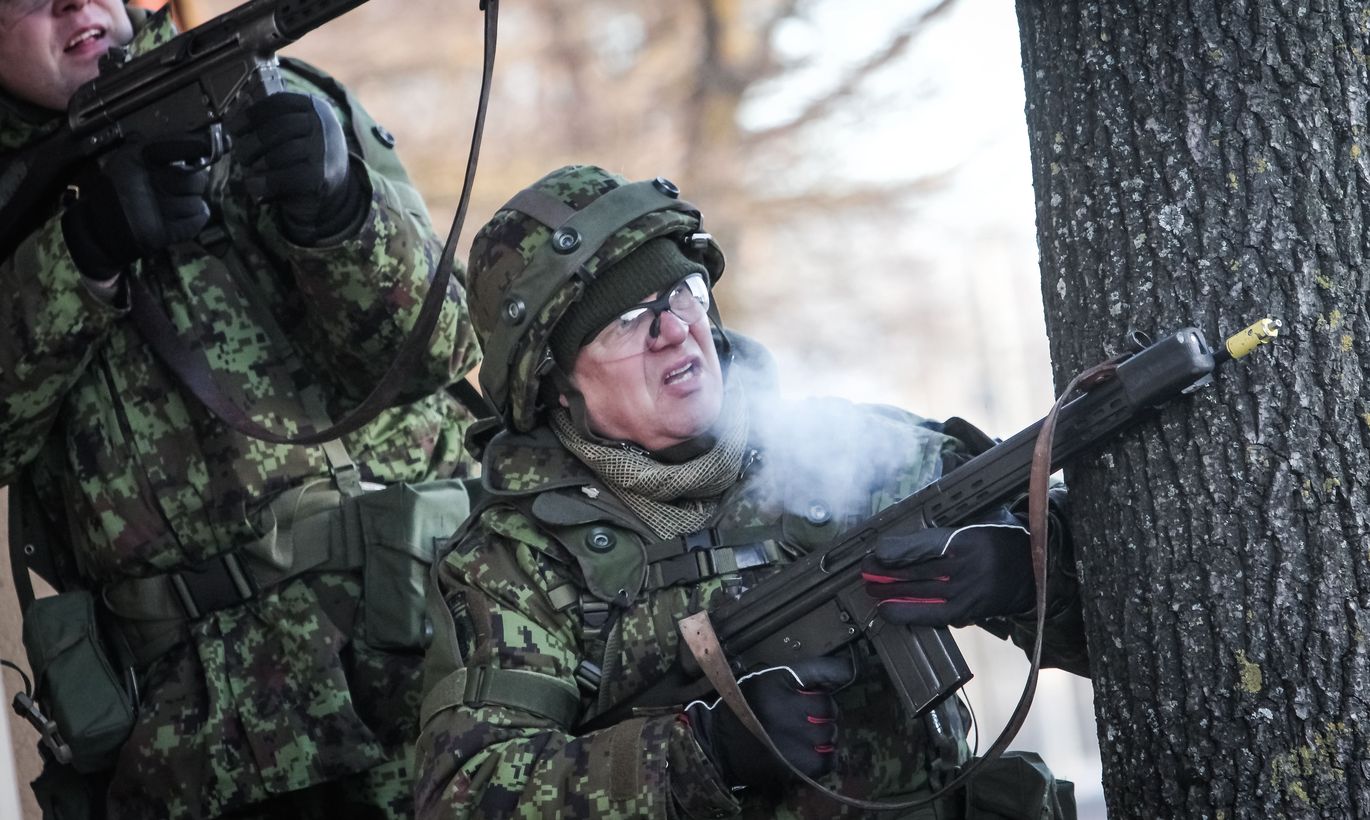 While interior ministry prepares a law amendment to have everyone with more than one gun for self defence to give the extra ones up, Defence League (Kaitseliit) members intend to shift such weapons into Defence Forces register. 
«Some at Defence League have planned to transfer their guns, presently in civilian register, over into the Defence League register. Such as meet our register requirements,» said Defence League media officer Tanel Rütman.
Estonia features two weapons registers: the service and civilian weapons register administrated by Police and Border Guard Board, and the Defence Forces and Defence League weapons register.
The civilian weapons register is meant for such weapons as an individual has for self defence or for some hobby such as hunting. The Defence Forces and Defence League weapons register is for such as are used for national defence.
For the most part, the Forces/League register is filled with state weapons i.e. weapons given to Defence Forces and Defence League by the state. «Defence League allows some members to keep these weapons at home,» added Mr Rütman.
Defence League members also have the option to enter private weapons into the Defence Forces register. «For that, the intended use thereof needs to be linked to national defence. Hunting weapons cannot be entered into Defence Forces register as hunting is no longer our main activity,» said Mr Rütman.
But the league's members may enter into Defence Forces register their private pistols and revolvers. «As well as the bigger gats used in national defence,» noted the press officer.
A Tallinn Tactical Shooting Centre weapons store salesman and a shooting instructor,  Siim Taska said that gun owners did not like the planned amendment too much. «We are all uptight an in waiting for what kind of decisions there will be and what to do next. We are worried,» he said.
Interior ministry said the bill would not limit sports and hunting guns ownership. The bill would prescribe that henceforth only one gun is permitted to protect oneself and assets.
But Siim Taska said that guns acquired for protection are often used in sports as the licence for sports guns is too complicated to get. «If a man from the street says he'd like weapons permit to do sports, he won't get it. He needs to have been in the shooting sports before. One can't just up and become a sportsman.»
«The pretext for the amendment is what happened in France, for which they want to tighten everything up – this is way out there, such stuff needs to be properly talked over,» says Mr Taska, adding the counterparties have participated in the formulating of the bill and have been able to discuss the amendment at the interior ministry.
Mr Taska says should the bill enter into force he must probably close the firing range down. «The bill wants to abolish semiautomatic weapons from civilian use and a civilian could not do shooting sports at all,» he noted. «This is a painful topic.»
The EU directive amendment bill prescribes banning certain semiautomatic weapons from private ownership, enhanced requirements for Internet sales of firearms, harmonised requirements for marking of firearms, and tougher requirements regarding movements and collection of deactivated firearms in order to prevent sales of arms to criminals.
Earlier, interior ministry law and order and criminal policy chief Veiko Kommusaar has said the proposals by commission must be set into Estonian context. «For instance, a proposal by the commission would ban semiautomatic firearms which make for about 40 percent of civilian use weapons in Estonia, mainly for hunting and sports. In such a scenario, the changes may not yield the desired result. Also, we surely do not wish to weaken Estonia's defence capability while toughening the Weapons Act,» he declared.
As at October 1st, Estonia had 465 individuals possessing two or more weapons (including one with 19) citing security as reason for owing them. Service and civilian weapons register says there are about 28,000 gun owners with some 66,000 weapons registered with limited civilian use.  The Defence Forces and Defence League weapons register is classified as secret.