Weekend ahead smells like shopping spree brewing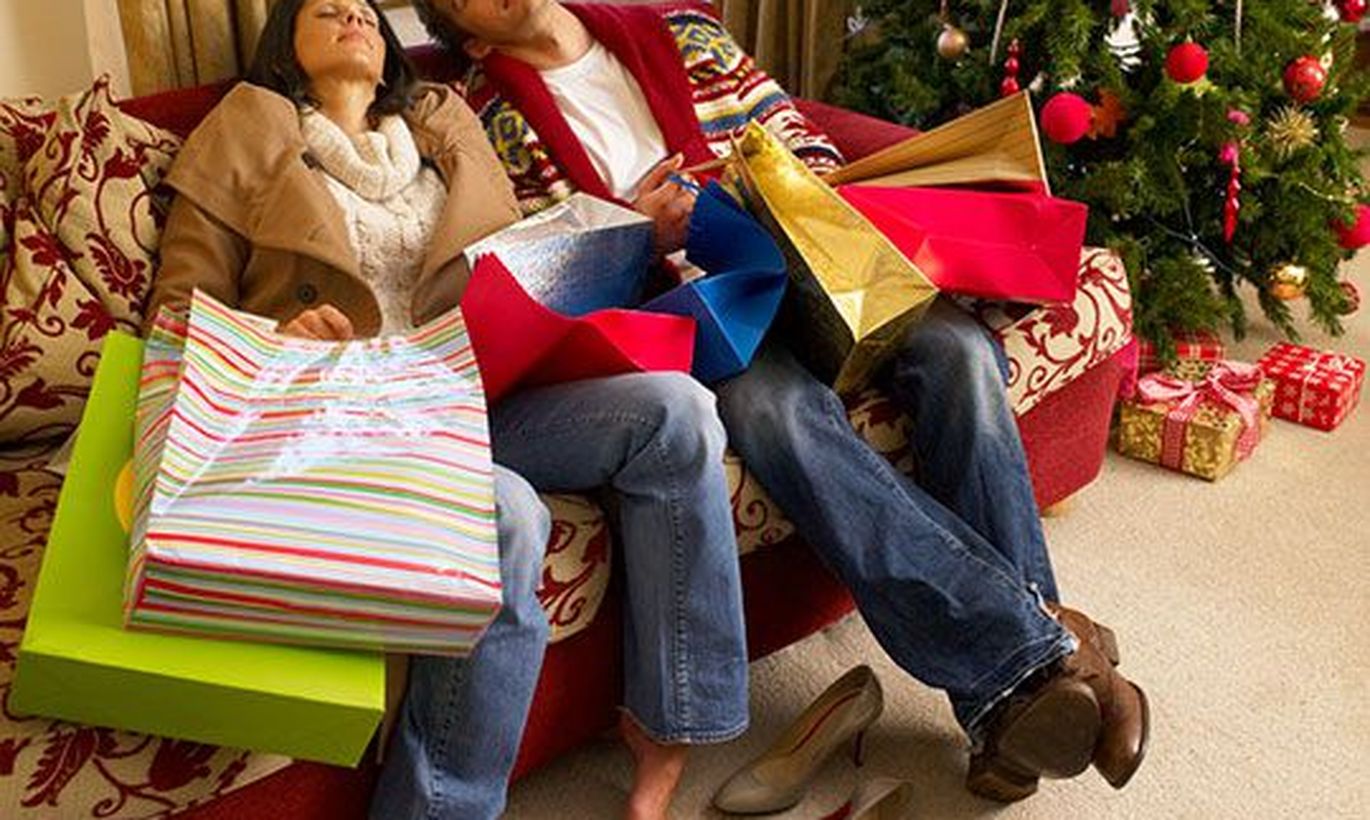 Rapid wage rise and prices long level or even lowered have served to feed consuming boom for another year and in high likelihood the weekend to come features frenzied spending in malls and open air Christmas markets. 
«This year's trend seems to be that as compared to the usual the Christmas sales are a bit late in starting,» said Eesti Telekom communication chief Raigo Neudorf. «The reason may be the foggy weather thus far failing to trigger in people the real Christmas feeling. Indeed, from the beginning of December the sales have been climbing steadily, but the major wave will probably hit this weekend.»
As shown by researches into Christmas buys planned, this year the Estonians are about to spend substantially more than in 2014.
The Christmas barometer of international consumer credit company Ferratum shows the increase will be a whopping 73 percent year-on-year. While last year Estonians intended to spend €290 from household income, this year's sum reaches all the way to €501 which spells 25.2 percent of a family's monthly income.
Swedbank's private financial affairs information centre studies show results a bit less extreme while only related to spending on gifts. They say the gifts-budget mostly stays within €100: 25 percent of respondents plan to spend up to €50, and 30 percent think they will splash some €51–100.  
«Obviously, people think it important to celebrate Christmas and in most households making gifts takes an important place. By 30 percent of respondents Christmas gifts were considered burdensome for budget, mostly among families more vulnerable financially. Nearly 40 percent of the less favoured families will need to think hard as to how make ends meet during Christmas,» said the centre's head Lee Maripuu.
The above is supported by confidence levels in merchants. «[Estonian] Institute of Economic Research says retail firms confidence indicator remains positive and the entrepreneurs deem the situation to be satisfactory, wherefore merchants are in readiness to offer a broad selection for all to choose from,» said Traders Association adviser Marika Merilai.
Good sales growth is also expected for Christmas by Selver. «Always, December is a big food consuming month and this year we expect to set a sales record. We have considered that while ordering our goods and have ordered record amounts of all time Christmas favourites such as tangerines, fish and meat products, as well as books and toys good for gifts etc,» said Selver press rep Erkki Erilaid.
Even up to now, retail has had a very good year: all months have shown a 7–9 percent growth year-on-year and the 2015 volume index has reached the previous consumer boom level.
Ms Merilai says this is natural as the people have had wages go up while consumer price index stayed near zero, folks have been able to buy more goods and services than in years before. As compared with 2014, priced fell most for motor fuels while electricity and heat cheapened as well; of goods, milk and milk products performed the steepest drop. Meanwhile, alcoholic beverages became somewhat more expensive due to the excise rise – leading to lower sales volumes.
But Ms Merilai says the growth is still stable as compared to the boom. «While in run-up to the boom sales volumes grew by 10–16 percent, starting 2011 the retail development has been stable at 6–8 percent while trade was a vital engine for Estonian economic growth,» she explained.
While food sales for three quarters has grown 1–3 percent year-on-year, Ms Merilai says a peculiarity of 2015 has been the 12–13 percent jump of industrial goods sales volumes.
Despite the significant cheapening of lots of foodstuffs, Selver's turnover grew 3.9 percent during the initial nine months of the year.
«We had more clients reach our stores, and we had more stuff stuck in their baskets. The sum of the average purchasing basket went up as well. There was an increased interest in quality products Made in Estonia, but the industrial goods turnover certainly grew faster than that of foodstuff,» said Mr Erilaid.
A close to 40 percent of sales volume growth was shown this year by specialised stores that mainly trade in computers and additional devices, office equipment, books, sports equipment, games and toys at such like.
This was also reflected in Eesti Telekom's sales. «Till today the smartphone sales are in a stable growth while it is clearly seen that people are willing to get the dearer ones. As an example of that, the local market has been pretty heavily impacted by the coming of iPhone 6s which served to lift the average telephone price above €350 in EMT and Elion sales channels in October. In TV sales, we see people favouring the large screen and Smart TV functionality ones,» described Mr Neudorf.
The overall expectation, however, is for the consumer boom to cool next year. «Considering the long-lasting price stability, it may be expected that prices will rise in the second half of next year, compared to this year, which in turn will affect the sales volumes growth tempo,» said Ms Merilai.
Mihkel Nestor, SEB economist
The long-lasting growth of retail volumes has been caused by the favourable situation on labour market. These past years, the average wages have briskly grown and unemployment has gone down broadening options for people to consume. In 2015, several additional factors have been added: the lowering of income tax rate, increase of child benefits, consumer price deflation including steep fall of fuel prices. Considering the events this year, it is difficult to predict such success for times ahead.
Unemployment has fallen so low (5.2 in 3rd quarter) that its further lowering is improbable. During these past few months, the registered unemployment is rather on the rise. Considering the slow economic growth, the labour costs rise has not been adequate and has come on account of earlier profits. Even if due to shortage of labour force the average salary keeps up the same growth tempo next year, the real wage growth will slow due to the restored inflation.
Fuel prices will remain low but will be on this year's level so additional input into consumption is not to be expected. Even the state level decisions will have less impact on consumption.
Summing it up: there will be significantly fewer positive factors next year which would allow retail to keep up the current growth tempo. But as broadly the economic environment should continue to be favourable, there is no need to be overly worried: retail growth will continue, but at a lower tempo than now.