Taxify comes out with 250 own brand cars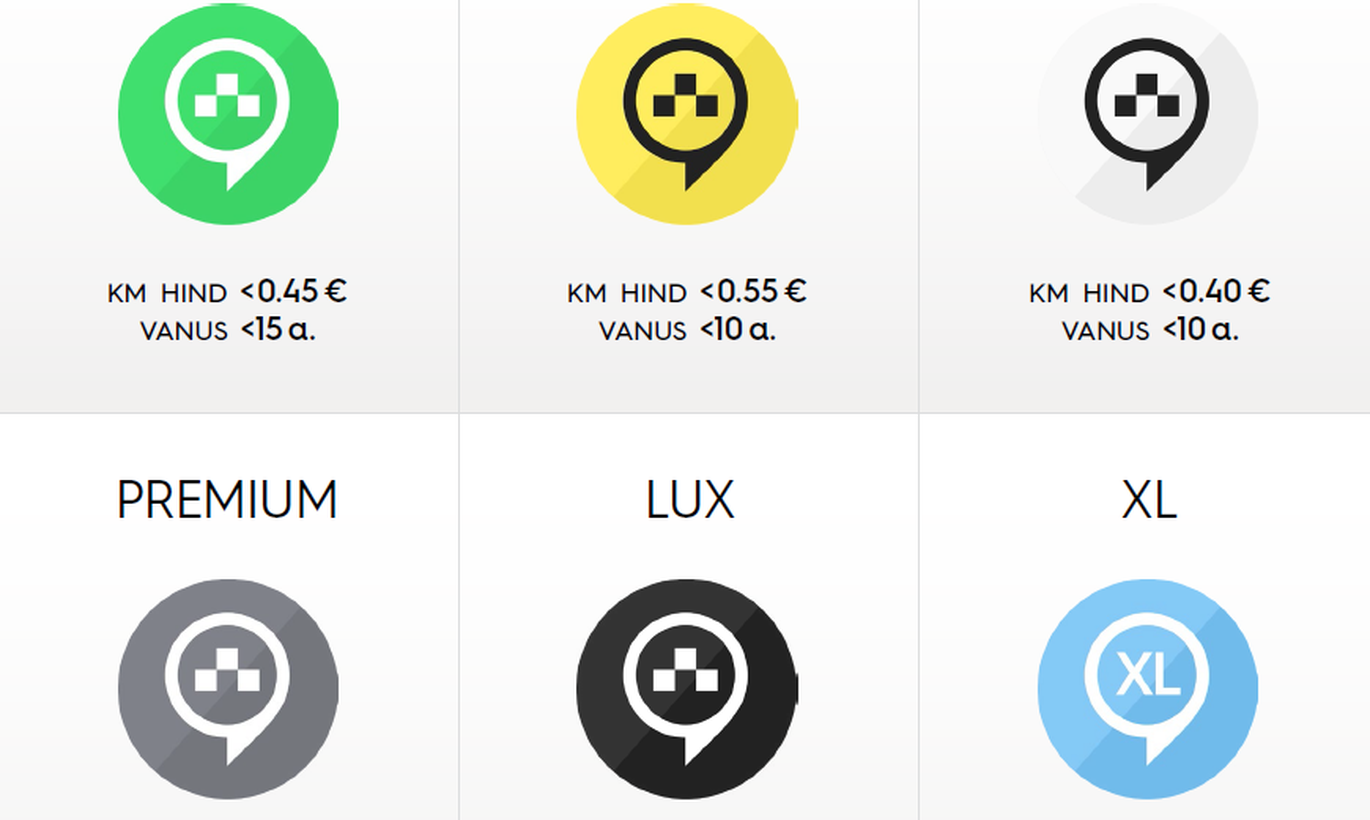 Yesterday, ridesharing company Taxify disclosed its new strategy – now, streets of Tallinn feature 250 taxis sporting the Taxify logo.
The company said it guarantees price and quality of service for all taxis under its brand. «Taxify brand is only for use by taxi drivers of decent background, experience and possessing a licence. On top of that, we have a small amount of [drivers] providing ridesharing service,» announced Taxify.
«During this year, hundreds of good cabbies have expressed interest to join Taxify and starting this week they have the option to drive under Taxify brand,» said Taxify founder Martin Villig.
Taxify predicts they will have 400–500 drivers within months. «We will not establish a taxi company and cooperation with taxi companies continues,» underlined Taxify CEO Henrik Raave.
According to Mr Villig, Taxify trademark will only be granted to carefully selected best taxi drivers who have passed document and language check and vehicle inspection. «Taxify Tallinn office employs six people regularly inspecting the cars bearing our logos and are daily working with ratings from clients,» he added.
Drivers with Taxify logos service only Taxify's clients. If having questions or troubled, a client may contact Taxify customer support.
The remaining taxi drivers will remain in Taxify system with their own trademarks – no matter that a while ago Taxify already managed to announce a plan to delete taxi company logos from their app.
At the end of the ride, a client gets the chance to assess the ride and the driver. Every taxi driver averages six assessments a day. Taxify says this provides them with swift feedback and allows for smooth solutions. «I promise that all ratings below three stars will be treated in all seriousness and there isn't a single vehicle with Taxify logo with average rating below 4.5,» said Henrik Raave.
Starting yesterday, Taxify ridesharers are marked with a while logo in the app and thus differentiated from official taxis.
In the Taxify systems, ridesharers are presented the following requirements: an up to 10 years old car in good condition, minimum three years of driving experience, valid insurances and no punishment record. The drivers may not be criminally convicted, caught drunk-driving or show repeated traffic offences. With ridesharing, the price is calculated by Taxify app and summary of the ride is sent to client by e-mail.