Study shows three-child families wealthier than those with two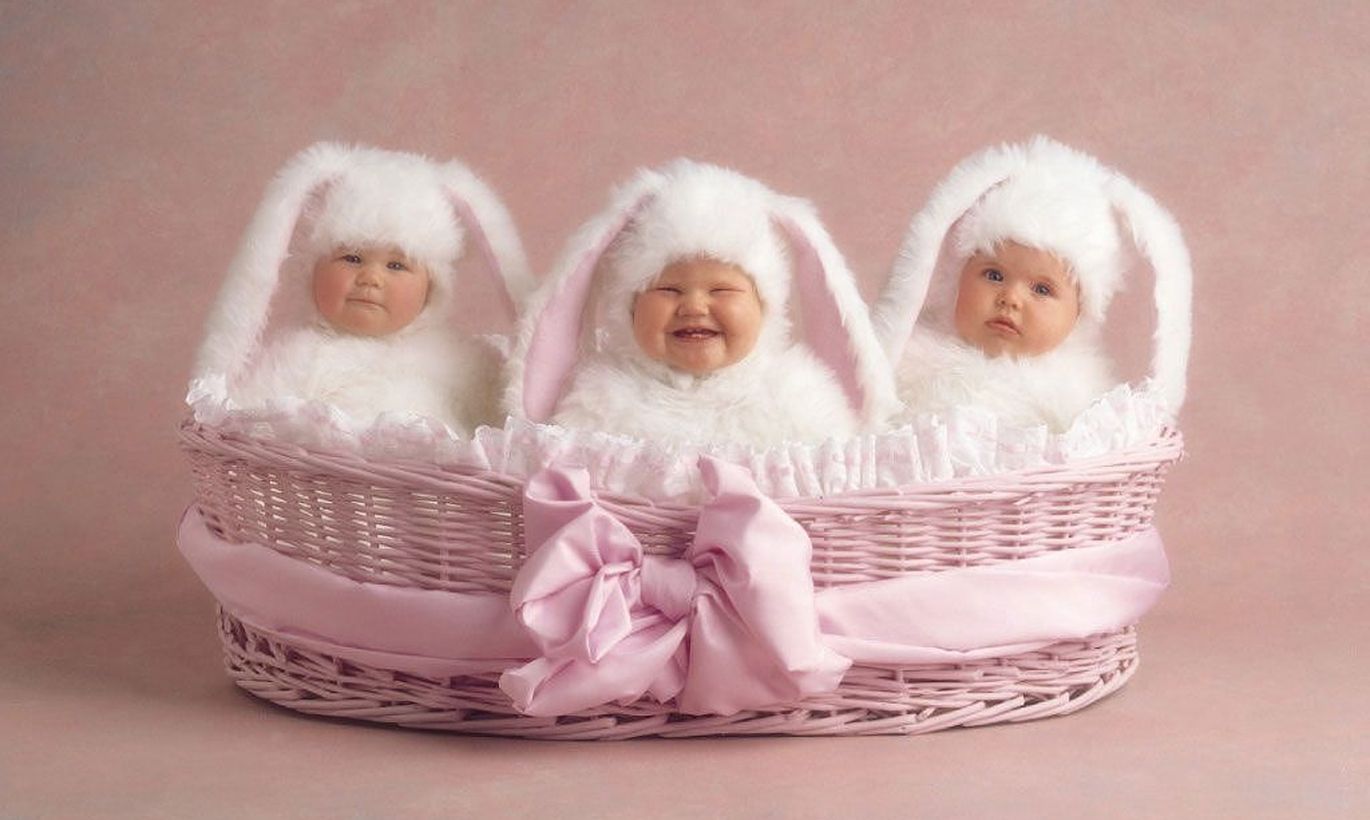 ASBL Estonian Birthrate Studies financed by a media-shy Estonian entrepreneur has while interviewing mothers arrived at a surprising conclusion: families with three children are better off than two-kid ones.
Such conclusion drawn by the non-profit association is in contradiction with what majority of population scientists are claiming – that it is economically harder for families with three kids and above.
A board member of the ASBL and author of the study is political scientist Tanel Paas. It is financed by an entrepreneur currently unwilling to give interviews to media. Obviously, however, the heart of the entrepreneur has been touched by our shrinking population.
Seeing that last year our summarised birth rate multiple was a heartbreaking 1.54 and prognosis says the negative natural increase and emigration will cut 125,000 off our numbers over the next 30 years. Meanwhile, pensioner percentage will be boosted from the current 18 to nearly 28 by 2040.
Though the ASBL has thus far avoided the media, its financer has done his share of lobbying among politicians and officials. Therefore, his studies are already having an effect on the national family policy. As an example of that, the ASBL claims it proposed last year to introduce a €300 multiple-kid family benefit beginning from third child, and this will come to pass in 2017 as shrunk to €200.  
Over a three year period, the ASBL ordered three face-to-face studies from market researcher Turu-Uuringute AS covering the total of over 2,000 people: the first was directed towards mothers and fathers of two children; the second to parents of a single kid; and the third towards mothers of three.
The latter was conducted this summer and respondents were over half thousand. The author emphasises that the interviews are not limited to shopping malls in major cities, but they went by regional representation.
Turns out, the direct state support for third child which rose to €100 this year is, in its proportion to net income, already the highest in the European Union. The largest sum is shown by Luxembourg where the benefit is €362 for third child. Meanwhile, as underlined by the author of the study, the nations thus far sticking to the Estonian-style €100 benefit have not seen the birth rate boost they expected.
But from July 2017 the €200 will be added to families raising three to six children and thus the third kid benefit is lifted to a whopping-for-us €300. Add to this the excellent-for-Europe parental salary system, the parents should not complain for lack of state support.
At the moment, we have 10 years of a so-called demographic window opened for us as children are expected from the large generation of women born at the end of 1980ies and the beginning of 1990ies. What followed was a steep drop of birth-rate: thus, we currently have close to 10,000 women aged 26, and only 5,500 aged 17.
As shown by the study, women would actually want more children than they already have: interviews with mothers of one confirmed they'd want an average of 1.64 kids, and the mothers of two would want 2.26.
A novelty, at that, is that the income of two-parent-families with three children exceeds that of those with one and two. While median income of one-kid-families is €1,300 and the two-kid ones make €1,200 then with three children the figure stands at €1,600. Herein, median meaneth that with half of the families interviewed is below said level, and half have it above.
Thereat, an average one-child family spends €200 for the child a month; two-child families spend €150 per kid; and those with three spend €167. The study also reveals that one-child and three-child families are having it equal financially as for all kinds of other spending they have €1,000 left every month while for two-kid families the relevant figure is below €900.
The author also underlines that among the ladies who reached the three child level there are more managers, entrepreneurs and specialists – among the mothers of two the percentage is 32, but the mothers of three stand at the altogether higher ground of 42 percent. While among two-kid families, a half are satisfied with their economic situation, mothers of three boast the percentage of 66.
Is it the third child who bring extra wealth for the parents, or do people get the third one because they can afford it? Naturally, the compiler of the study supports the latter variant. The responses reveal that mothers of one on average dwell on 61 square metres; moms of two on 79, and those with three on 100 m2.
Therefore, the author concludes that the third children in Estonia are not born largely due to financial difficulties. They also asked of mothers of two of these would be willing to have three children if state support for the third little one would stand at €400.
To this, 55 percent said yes. Thus the study confirms that with a benefit of that calibre, third children would go up 1.78 times. The author also says that if possible, mothers of one will have the second one irrespective of a larger benefit or not.
When it comes to desire in mothers of three to have a fourth, 37 percent would go for that provided the benefit be €500. Even so, as revealed by the study, such women would include fewer Estonians, the education level would be lower, the income worse, and the home smaller.
Thus, the ASBL draws the conclusion that it makes sense to primarily support the third births. By supporting the birth of the second child, the demographic situation would not be altered as Estonia women indeed desire at least two children.
The study says that with a €400 third child benefit, the amount of children per women would rise near the reproduction level. But as the benefit only rises to €300, the author says the goal will not be met.
What do population scientists think of the study not authored by them? Tallinn University demographics centre leading research fellow Allan Puur says he is not current with what the ASBL is about. «Very nice that somebody takes an interest in birth-rates on voluntary basis, spends money and orders studies,» he said.
«It seems the authors go by the default presumption that income matters. Intuitively and by everyday experience, this doubtless seems right. Taking the latest census data, they did not ask for the women's income but they asked about the education: we see that the least educated women have the most children in Estonia and it is the lowest with those highly educated. How do we reconcile the lower educational level and the higher income claimed by the study?»
Mr Puur says birth rate is also up to causes unaffected by money. «One factor is that the numbers of women giving birth has been set decades ago,» he said.
In the 1990ies, birth rate dropped sharply, but currently the much larger endäof1980ies generation is in childbirth age. «The other factor affecting birth rate is the age of the mother at which the children are born in the family.»
Mr Puur says the first birth is constantly being postponed to a later age. In 2012, it was at 26.5 years of age. Though the 26 years old women are most numerous right now, it may be assumed that it has been further postponed by now. Thus, says Mr Puur, it may be hoped that the birth rate rises near the reproduction level but will probably not exceed it. The restorative level is 2.08 children per woman. Mr Puur thinks we might arrive at 2.
Prof Rein Taagepera: smart campaigns needed
A professor in political sciences and one to have deeply meditated on how to halt the shrinking of Estonianhood, Rein Taagepera says that in addition to money the entire backdrop to multiple children families needs to be altered.
Mr Taagepera thinks the state could have smart campaigns to enhance larger families. «The initial reaction would of course be that we will have a campaign and we will hire campaign specialists,» he said. «But in that case it will fail. Campaign masters will ho by the assumption that third children and cheese may be sold with same methods, but that is not so.»
Prof Taagepera thinks major media campaigns might also be possible. «We are being bombarded with consumption culture, with a grand emphasis on prestige: what are you for a man if you don't have this thing,» he said. «The anti-campaign would be: what are you of a man not having three children. At the core of why Arabian world has many children is that you are not a man if you have no children, especially a son.»
To this, Prof Taagepera adds that people need to be lead to believe that children are not a burden but a blessing. They are a joy and many children are a treasure. «We have our child-raising and child-rejoicing muscles so weakened, we need to start training these again.»
Prof Taagepera also said we might see that families are not depicted with one child as has become the norm. «When my children were small, we had a Finnish A-B-C book with a family with four children in inside cover playing in the bedroom. Meanwhile, the Estonian A-B-C kept showing a family with two children.»
A few years ago Estonian family was a subject of Forest University lectures, but the shirts ordered for the occasion has a man, a woman and only one child. «This wasn't even a neutral signal, but a negative,» said Mr Taagepera.
The Professor said that after A.H. Tammsaare's «Truth and Justice» part one, Estonian literature has ceased featuring a three-child family. «Even Oskar Luts did pretty bad, all kids in «The Spring» were actually single kids, and at best there were two in a family,» he said. «The children's writer Ellen Niit does have many children herself, but her girl-hero Pille-Riin still is the lone kid in the family.» Prof Taagepera says this is easier for a writer, but like it or not, the society is being massaged towards the norm of one or two children.