Truck driver applies brakes on debt payment
Autorollo owner «outshines» Cultural Endowment gambler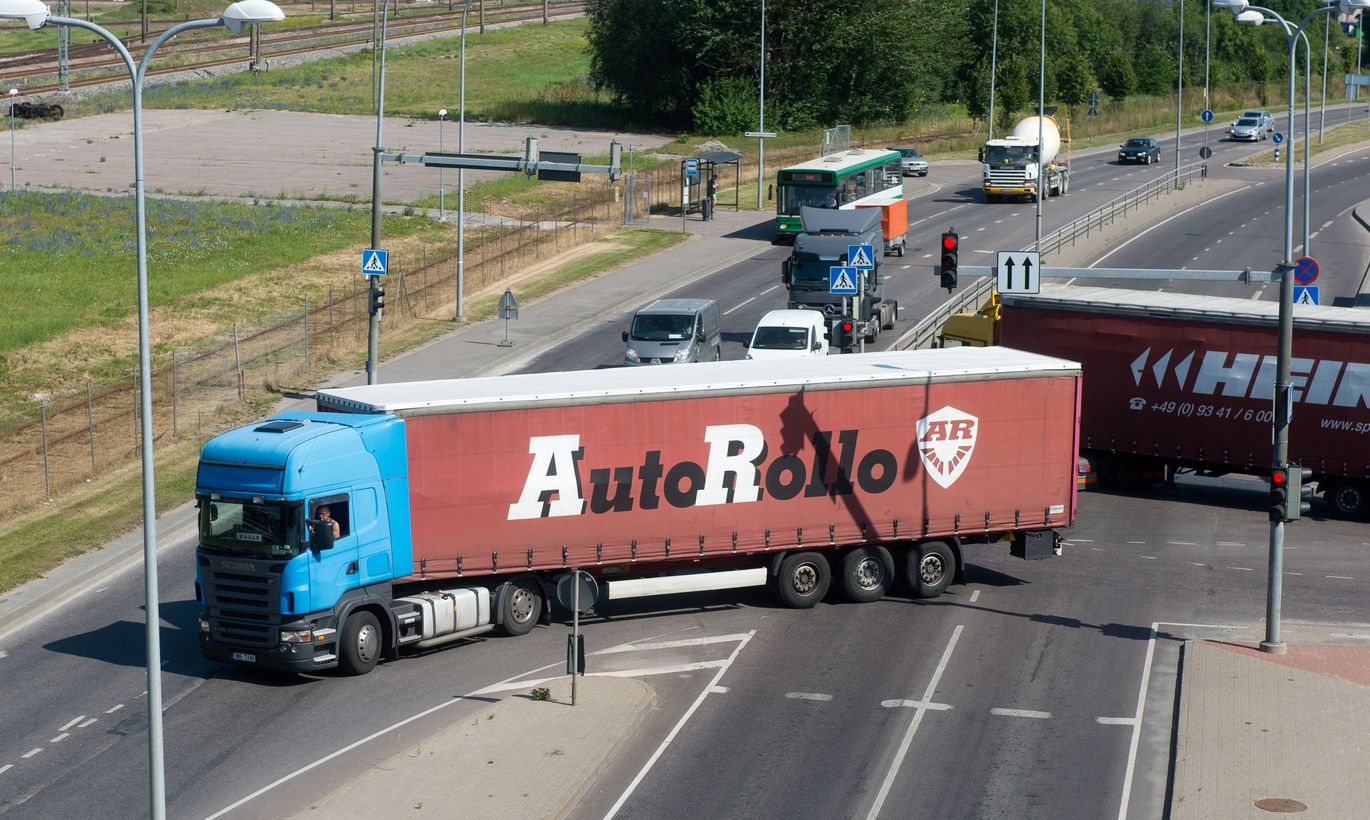 Bankrupt as a private person, Väino Pentus is setting a new standard in poor debt payment: during three years, less than 100 euros i.e. below €3 a month has been returned of the total of €800,000 outstanding. 
«I do not wish to speak to any newspaper,» said Väino Pentus, standing at Harju County Court staircase, as he heard what Postimees wanted to know.
But does he realise that by agreeing to debt cancellation process the creditors were not prepared to receive mere cents from him, a person working at a job? «My lawyer will do a better job talking about that,» announces Mr Pentus, and we head to his advocate Marko Kairjak.
«I see no problem here,» shrugs Mr Kairjak. «All ought to be okay – the debt cancellation procedure prescribes handing over a certain percentage of income, and this has been happening.» He advises to ask the court for specifics.
As revealed by Harju County Court data, Mr Kairjak's «all is okay» might be said to be super optimistic. Working as a long distance truck driver, Väino Pentus has in three years paid the creditors €93.78.
This will be €2.6 a month. This is five times below of Estonia's infamous gambler, former Cultural Endowment of Estonia head Avo Viiol – over ten years, the latter has been averaging €12 a month. Considering that Mr Pentus' debts (€819,100) are larger by third than Mr Viiol's (€544,879), the picture is the worse.
«This surely was not the expectation as we agreed to debt cancellation programme for Väino,» says Mr Pentus' largest creditor Teet Järvekülg. During these three years, his company has received from Mr Pentus about €60.
Debt cancellation procedure is a lenient legal way, allowing people in financial straits to continue normal living and functioning. The procedure requires consent by creditors.
Consent secured, the debtor needs to find a sensible means of income, abstain from concealing the amount, and hand over a quarter of it to cover the debt. All that is totally excluded from any deductions is the minimal wage part of his total salary.
The payments of debts are checked by a trustee appointed by court. In the case of Väino Pentus, this was mother of Kaur Kender, a family friend, who died a few months later.
If a debtor has been diligently paying for at least three years, the court may pardon the rest of his debt so the individual can go on with normal living. Regarding that, the court will need to decide in five years latest.
The sums paid by Väino Pentus, to our knowledge working as truck driver in Finland, have been marginal to the max. As shown by Harju County Court reports, in 2013 he paid the creditors €93.78, a year later not a cent. As for accounting for 2015, the deadline is at end of October. To the knowledge of Postimees, the sum stands at about €30.  
Considering that in 2013 the deduction-free minimal salary was €320 and every month Mr Pentus paid the creditors about €7, his monthly wages ought to have been about €350. For a long haul trucker, this is ridiculously little.
«In that field of occupation, they average about €2,000 a month,» says the creditor Mr Järvekülg operating in that very domain. He thinks it likely that the official income of Mr Pentus is intentionally kept close to the minimal, and the bulk of what he is actually paid he withdraws as daily business trip payment tax-free.
All these questions should be posed to Väino Pentus, who refuses to talk to the media on the issue. Why did he fail to pay a cent of the €819,000 debt in 2014? The reason may stand in the debt cancellation act stating that as convicted in bankruptcy crime, the debtor forfeits right to have debts cancelled.
It is these very criminal charges that Väino Pentus is currently facing at Harju County Court.
----------------------------------
Former Cultural Endowment head, a gambling addict
Over ten years, has paid about €1,500 i.e. averaging €12.5 a month.
Owner of the bankrupt transport company Autorollo
Over three years has paid €93.78 i.e. €2.6 a month