Norway doesn't want to and cannot be the filling station of the Nordics anymore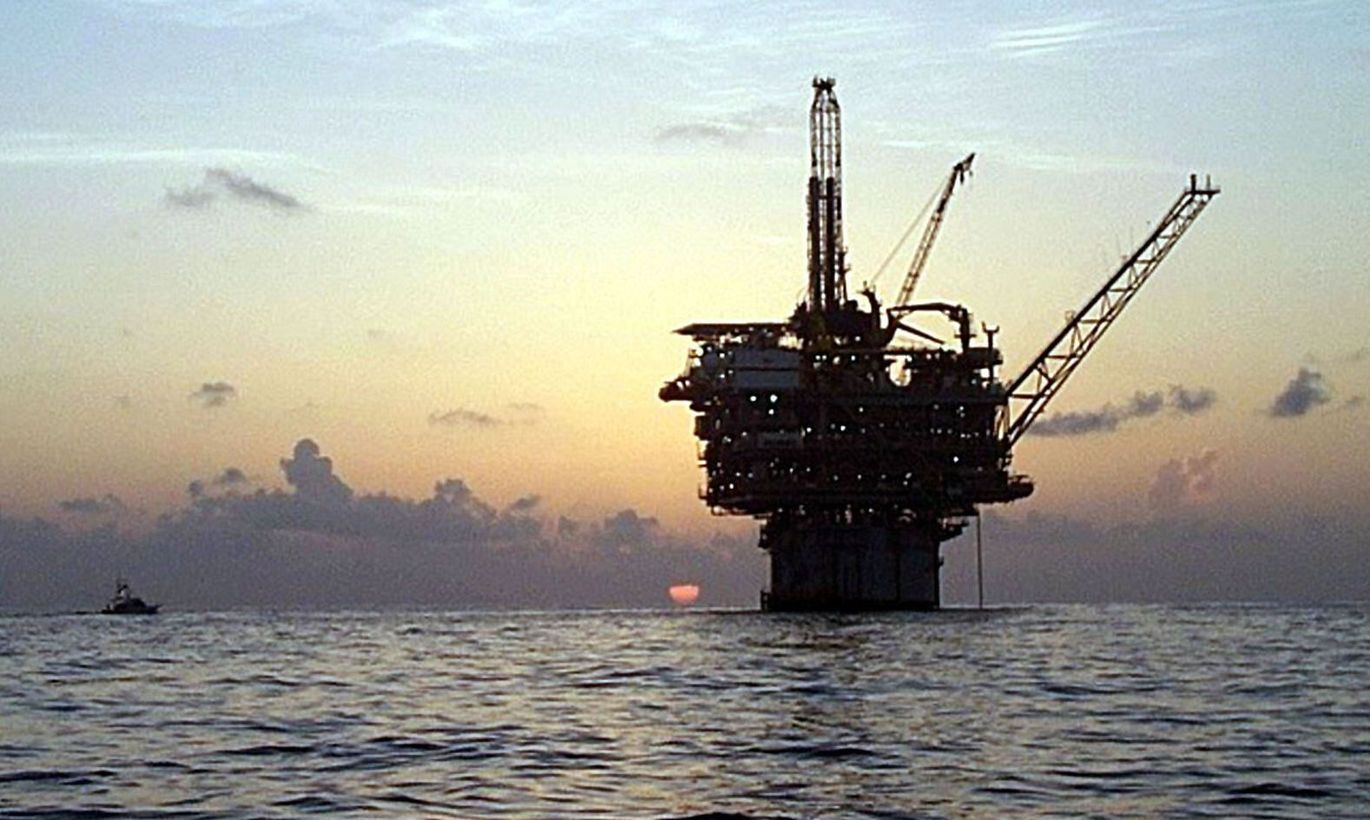 Norway wants to shake the image of an oil, gas and fishing country, and has turned its gaze towards starting businesses and broad innovation. The recent trend has sent the country searching for bold and ambitious female executives.
«Our 40 year position as a gas station is changing. Norway sports one of the fastest developing ecosystems and innovation in Europe this fall,» said director of Innovation Norway, Anita Krohn Traaseth, when launching the Oslo Innovation Week last week.
The Norwegian state is a great capitalist
What Krohn Traaseth is saying makes sense. All indicators suggest that Norway has never seen so many new companies as it is seeing now. The number of new enterprises launched inside the past six months is already bigger than the total for 2014 – no more or less than 50,000!
Norway can boast its own success stories, like our Skype, Transferwise or fits.me. Let us take if only the 350 million users of the Opera web browser or, as a more recent example, educational app Kahoot! with 25 million active users every month.
Constantly falling oil prices and lack of prospects for recovery has endangered a huge number of positions in the Norwegian industry.
Statistics suggests that 15,000 people have already lost their jobs in the oil and gas industry. Fuels have been the country's primary export article around which all of Norway's scientific research and development has revolved. From a bystander's position, it even seems the society had no need for innovation.
Problems with the Norwegian economy were further confirmed by the central bank's surprise move of adjusting the base interest rate to a record low a month ago. The central bank's recent forecast sees the GDP growing 1.25 percent this year and next, and by 2 percent in 2017.
Norway's only way out is to put know-how from the oil industry to work in other areas and switch research and development to a very broad-based foundation. The phases of denial and acknowledgment have been concluded, and snow the society is buzzing.
Unlike Estonia, however, the Norwegian government is a great capitalist. The government owns no less than 38 percent of the shares of companies listed on the Oslo exchange. This also means that in a situation where the government has decided to be the major owner, it is expected to take responsibility should economic circumstances change.
True, the state has only made support available to 2,000 of 100,000 companies created in Norway in the past year and a half, as the state has made a principled decision to only help those that contribute to economic growth, take risks, are going through cardinal changes or creating new jobs. The vast majority of new companies are one-man enterprises that are less than promising in terms of new growth.
That said, innovation and development of new ideas have clearly gained ground among the Norwegians, it shows in every company.
Like the Start-up Hub in Tallinn, a true start-up center called MESH has found itself a place in the street between the parliament building and the royal palace in Oslo. A powerful and vibrant community, occasionally visited by Crown Prince Haakon himself. In addition tens of associations the names of which speak for themselves: Norway Makers, Oslo-Tech, MashUp Norway etc.
A whiff of revolution in the air
«We need to act now,» says one of Norway's better-known Silicon Valley-background start-up entrepreneurs Anita Schjoll Brede. «We are a highly educated people, we need to think bigger, with more power and creativity, realize our global position and ambition.»
The young woman, working on the mysterious Iris AI project, bringing together entrepreneurs and scientists, urges people to break the rules and ignore everything old-fashioned right in front of ministers, members of parliament and rectors.
«Do not listen to older people, they usually do not know what they are saying! We need insane ideas to move towards the insane future that is in store for us.» She is applauded and cheered on by the Prince and the finance minister, as well as Chinese and Israeli journalists.
In addition to the price of oil, Norway seems equally worried about population aging that is a common problem for welfare societies. By the year 2045 more than 45 percent of the population of Scandinavia will have seen more than 60 years – it is probable that this number of people will have to get by themselves at home.
Medical technologies are actively pursued both in the University of Oslo and the garages of start-ups. And years of work have paid off – from a Nobel Prize-winning breakthrough in studying the brain to virtually invisible sensors that make it possible to measure a plethora of things inside the human body.
The other major topic of conversation in Norway seems to be women. Men were only allowed to introduce presentations and adjust the microphones at the opening of the Oslo Innovation Week – knowingly so. When the head of the TENK network, uniting thousands of women interested in technology, refers to herself as a feminist living alone she earns a cheerful applause.
To the delight of both the women and men, the main speaker is the Israeli head of the increasingly popular online bra shop Brayola, whose main message is that suitable bras are just as hard to find and try on in shops as condoms are. That is why she is considered a good example of how a female collective can be used to create a technological solution mainly for female clients.
The Norwegian technology sector has less than 23 percent women, of whom only 25 percent are IT executives. The relative importance of female cyber sciences students is below 20 percent. Whereas these figures make Norway one of the more advanced nations in the world – in the U.S. every seventh developer is a woman, while female executives only make up 11 percent in Silicon Valley.
«The next billion dollar IT market doesn't have to be China or India but rather women among us – do you believe it?» asked the representative of The Next Billion association that brings women into enterprise. No one is claiming that women are somehow kept away from technology and innovation, rather ways are sought of how to make the field attractive for them.
Norway's former prime minister Jens Stoltenberg said that women actively participating on the labor market are worth more for Norway than oil. Innovation Norway has become one of the locomotives and promoters of this trend.
Headstrong Norway can no longer get by without neighbors
International perspectives are increasingly sought in Norway. It is a matter of international competition, little Norway is not a major player, which is why support is sought in neighboring countries to compete on the global level.
Despite the fact that the neighbors might be European Union members – tens of millions of euros worth of financing is currently available for green business developments in the Baltic countries. The latter region is also home to around one thousand companies sporting Norwegian owners.
It is most probable that we will see the fiercest global competition for orders in India in the near future, 700 million people of which are younger than 30 and that is in need of vital solutions in the field of so-called clean technologies. That is but a single example of where Norway and its neighbors are determined to enter the fray.
As concerns Estonia, Norway is one of the biggest investors here; investments have grown almost tenfold in the past decade. We have around 400 companies with Norwegian holdings.
Postimees had the opportunity to spend an hour with one of Norway's better-known development promoters, head of Innovation Norway Anita Krohn Traaseth, and we came across several problems and views that are also quite familiar in Estonia.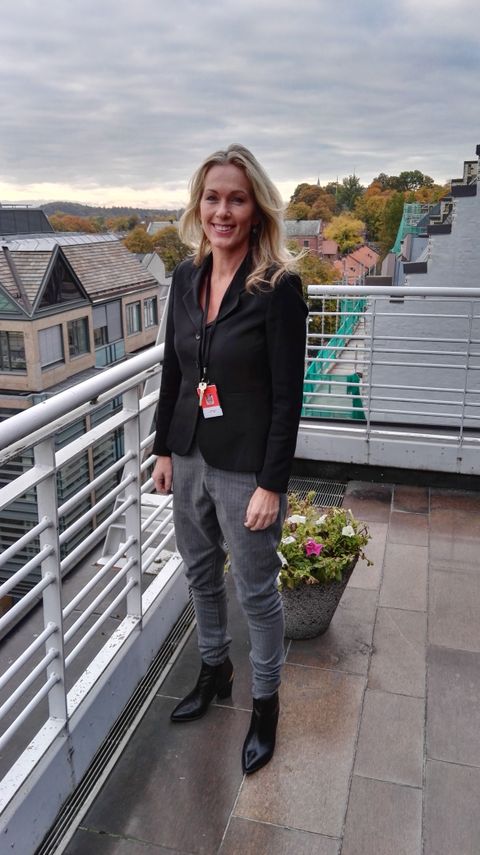 «The Norwegians are actually like Estonians and Finns – we do a lot of exciting and important things, while we remain quiet and modest,» Krohn Traaseth said. «But unlike you, Norway was not hit by the global economic crisis in 2009. You faced the need to start looking for and developing new alternatives, to modernize you labor force already back then.»
In any case we are all moving towards the future now, Krohn Traaseth says, where the recent understanding of the labor market will be shattered, and the new keywords will be flexibility and an army of freelancers.
«It is a huge cultural change for all of us. The national oil and gas industry has provided 50-60 percent of the state's income as export – the kind of role Nokia played in Finland. But just as in Finland Nokia was not followed by a single major replacement, Norway will not see a single replacement for the oil industry. We need to replace it with a lot more, at least five different fields.»
«What to do after oil?» – that has been the state's main question in the past decades. But only now, when the oil prices have fallen, have people actually set about looking for solutions.
«We are concentrating on what we're already good at. We are an energy people and we are a maritime people, the North Sea has been our primary start-up incubator. And I'm no longer talking about oil, I'm talking about fish, shipping – the sea hides immense potential. We want to step out of oil's shadow.»
One of the tasks of Innovation Norway is to distribute support to new start-ups. They have given out as much support in the first six months of this year than they did for the whole of last year.
«I think it's a very good signal because the demand for it is greatest in the west of the country where the oil industry has laid people off. I'm very glad that former oil engineers have stepped onto the road to innovation and are at least trying to put their ideas to the test in start-up enterprise.»
And so it has happened in Norway that successful start-ups are not launched by 20-year-olds but rather people with a lot more years and experience under their belt.
Norwegian companies to watch
* Gelato Group – has already launched a revolution in the printing industry. Created a global cloud that brings together print services consumers and printing houses. The company also has an office in Estonia, and its turnover for this year is estimated at 300 million Norwegian krones.
* Kahoot! A game-based educational platform that works both online and in mobile devices. The environment already has nearly three million games, the number of active users hovers around 25 million a month. The company maintains offices also in London, Austin (USA) and Sydney.
* Viva Labs – a company that has created an intelligent platform that learns a person's habits and makes appliances act accordingly, helps save on energy. You can hook up heating systems, lighting, security solutions and home electronics to the common cloud.
* Nlink – created a robot that can accurately drill holes in very complicated situations and at high altitudes. It takes 5,000 man-hours just to drill holes when constructing a major building. The company employed lasers, sensors and cameras as well as a solution that makes this part of the construction process a lot better, more accurate and faster.
* One Earth Designs – invented a parabolic antenna-like light reflector that makes it possible to convert solar energy to thermal energy with very little energy loss. It is a solar powered outside grill, the product is expected to hit the market in January.