Editorial: who pulled the trigger?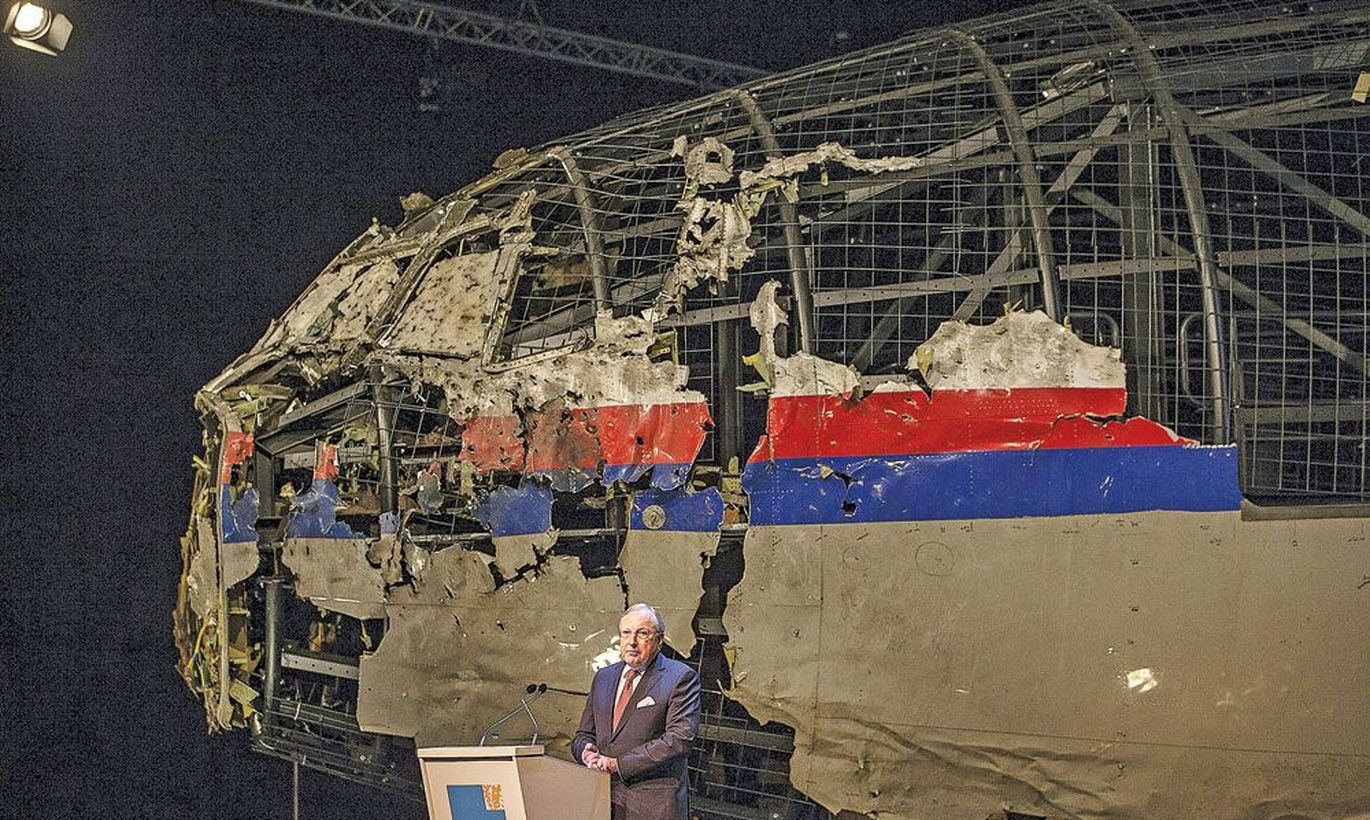 By Dutch led investigation into Boeing 777-200 of Malaysia Airlines shot down above East-Ukraine on July 17th 2014, no explicit answer was provided as to who pulled the trigger to bring death to 298 people. What we do know is that Russia has stoked and stirred the events indirectly and directly causing the calamity.
For investigators, work was exceedingly complicated as the ruins lay on area held by Russian-backed separatists. While the usual is for experts entering such scenes as fast as at all possible, here it took weeks due to military activities before work was underway – therefore, photos, radar images, satellite info etc had to be used as evidence, admits the final report.
While extraordinary public interest and the need to avoid extra pain to loved ones are intense enough, MH17 brought the added political aspects. The tragedy became part of the East-Ukrainian conflict and the propaganda war waged around it. Somewhat paradoxically, the death flight may have proven a milestone eye-opener.  
By Kremlin-controlled Russian media, accusations have been constantly aired about the investigations being political while providing a political hue of their own. The behaviour has been aimed at «spreading disinformation and obstruct the international investigation and leading investigators off the right tracks», aviation expert Vadim Lukaševitš noted in Postimees on Monday.
Now, the final report published, repeatedly reference is made to the observation contained therein that in the conflict situation Ukraine would have had to close its airspace for civilian flights. There are several angles to this. Constantly, passenger planes are flying over unstable territories and conflict areas, and the companies are the ones who are in no hurry to rearrange their routes. The reason is pragmatic: every turn costs money and rebels just don't possess such weapons which would endanger a plane flying at ten kilometres of height.
Meanwhile, the «people's republics» in Eastern Ukraine are no ordinary rebels but armed to the teeth and better than some large nations. According to Ukrainian foreign minister Pavlo Klimkin, no-one could imagine the region might hold such mighty weapons as Russian terrain-to-air missile systems Buk. Tellingly, Moscow said a categorical «no» to the report by the Dutch.
So what we know not is who shot the rocket that felled the MH17. Even so, the report underlines the world would not forget the 298 who perished and the culprit will be found. Meanwhile, the outcome confirms the role played in Ukraine by Russia arming the separatists.