33 months and €850,000 for parties at power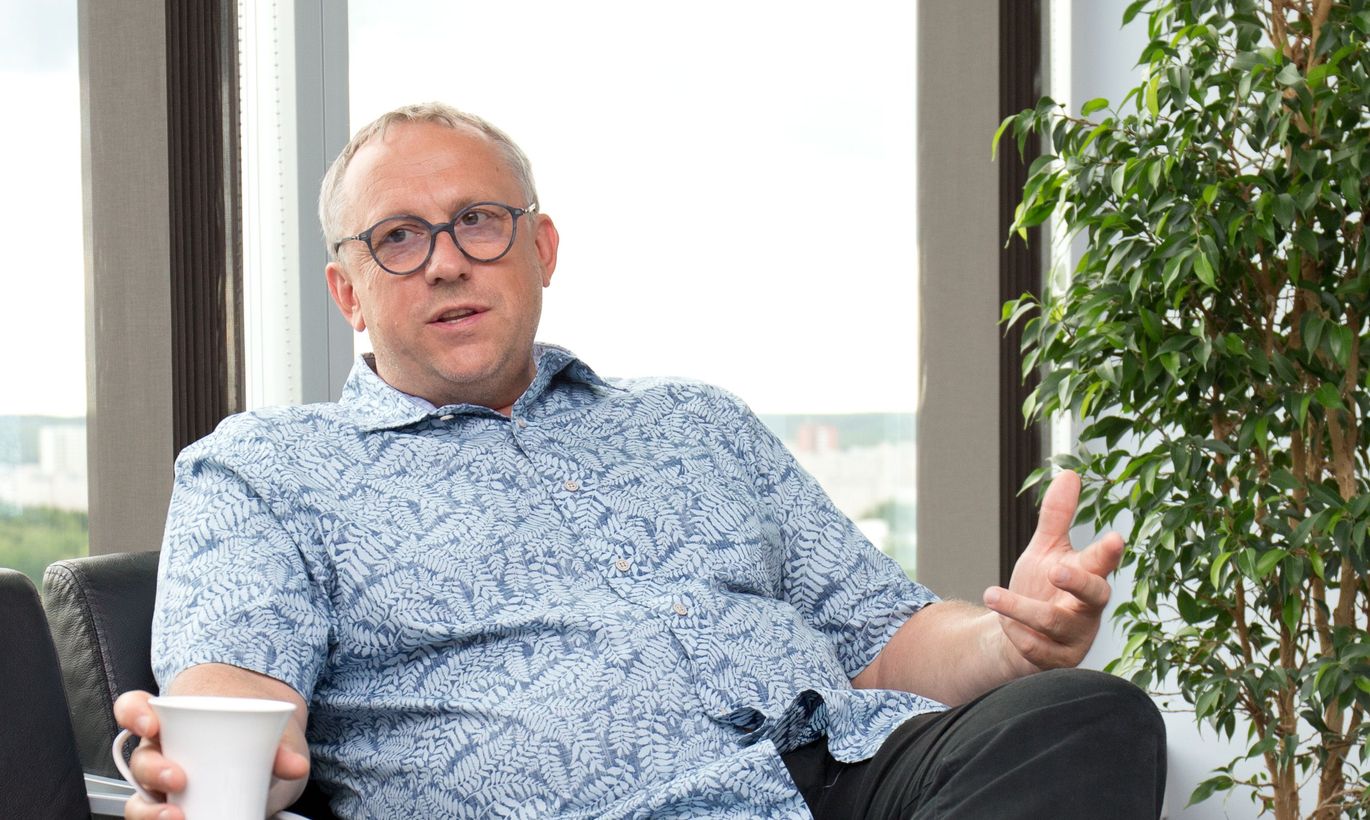 Two weeks ago, up popped this issue at parties' financing watchdog: what would be even a slightly rational reason for entrepreneur Hillar Teder, one under suspicion in Edgar Savisaar bribe scandal, to have so generously supported the three coalition parties these three years? 
«In 2013 and 2014, Hillar Teder has been the largest private financer of Estonian political system publicly, with public donations to Reform, IRL and Soc Dems,» read minutes of party financing surveillance committee at Riigikogu, under clause 3rd i.e. issues raised on the spot. «On basis of media coverage, he is under suspicion of corruption as related to Centre Party and its chairman Edgar Savisaar. In the opinion of members of the committee, it does not seem rational to financially support all major parliamentary parties,» say the minutes – adding, however, that the committee lacks any basis for proceedings.
At the moments, parties are filing in their 3rd quarter reports. From 2013 till today, it had taken Mr Teder under three years to grant parties at power (true, in 2012 Centre got its share) a total of a bit over €850,000. Yesterday, Postimees succeeded not in getting hold of Mr Teder to ask him why he deems it necessary to keep supporting the parties so liberally.
In the committee minutes, a reference is made to an interview by Mr Teder to Äripäev where he explains corruption suspicion by that he has only financed via a loan the OÜ Midfield short of current assets, a company which has been the major creditor to Centre and its pillar for election campaigns for years.
Also for years, Centre has had difficulty to pay invoices by Midfield in timely manner. Even as at end of June 2015, Centre had outstanding Midfield bills to €344,300 which might have been the reason the latter was short of current assets.  
On July 1st i.e. before the scandals linked to Port of Tallinn and Mayor of Tallinn, Mr Teder has supported Reform by €30,000, IRL by €20,000 and Soc Dems by €15,000. «They have a good soup here which costs only €1.50,» said Mr Teder to substantiate eating at Port of Tallinn the day the offices of the managers were searched. During these past two years and nine months, Mr Teder has supported Reform by €600,000.
«Why Hillar Teder is supporting the parties you must ask him first of all. We are definitely not peddling our policy,» said secretary-general at Reform and its Riigikogu faction deputy head Martin Kukk. «Yes, I have asked Mr Teder for support to the party and he has supported it without promises or obligations because he obviously has the financial opportunity to do that, and he probably wants Estonia well.»
Vice chairman of financing watchdog Kaarel Tarand said that even with good faith up to now that Hillar Teder was so generous, sincere and rich to support all world views and the development of the political system as a whole, the recent corruption suspicion does raise questions. Mr Tarand went on to say the financial behaviour is bad at all parties, to be dealt with at their meeting at end of October.
«All have bills very long overdue. At the meeting, we will tackle third quarter bookkeeping and all debt over 180 days,» said Mr Tarand. «Financing of the parties rests on a very narrow footing. A glance at donators during the past two-three years, Mr Teder is single-handedly paying a quarter of all donations. The other nine men and women pay the next quarter. Meaning that the top ten donators give a half of political system's money, which in turn means that one man down will hit the system hard. This is a big problem. Put together, 20 guys essentially maintain the system, and we must naively hope that they never want anything in return for that. I don't believe it.»
Donations by entrepreneur Hillar Teder in 2015:
I quarter: Reform €70,000, IRL €15,000
III quarter: Reform €30,000, IRL €20,000, SDE (Soc Dems) €15,000
Urmas Sõõrumaa €255,000 (incl. €85,000 Centre, €170,000 Reform)
Hillar Teder €150,000 (incl. €100,000 Reform, €15,000 SDE, €35,000 IRL)
Veiko Tišler €50,000 (IRL)
Toomas Tõniste €40,500 (IRL)
Oleg Ossinovski €40,000 (SDE)
Indrek Rahumaa €25,000 (Reform)
Kaido Jõeleht €25,000 incl. €20,000 Reform, €5,000 Free Party)
Aivar Berzin €22,000 (incl. €8,000 Free Party, €7,000 SDE, €7,000 Greens)
Enn Meri €21,930 (Free Party)
Hillar Teder €350,000 (incl. €20,000 SDE, €250,000 Reform, €80,000 IRL)
Urmas Sõõrumaa €100,000 (incl. €20,000 Centre, €80,000 Reform)
Oleg Ossinovski €60,000 (SDE)
Märt Vooglaid €40,000 (Reform)
Väino Kaldoja €30,000 (incl. €20,000 Reform, €10,000 IRL)
Kaido Jõeleht €20,000 (IRL)
Toomas Tõniste €16,500 (IRL)
Andres Tinno €15,000 (Reform)
Hardo Aasmäe €12,425 (Independence Party)
Hillar Teder €353,000 (incl. €250,000 Reform, €103,000 IRL)
Eerik-Niiles Kross €50,000 (IRL)
Narinder Kumar G. Aswani €50,000 (incl. €25,000 Reform, €25,000 IRL)
Oleg Ossinovski €50,000 (SDE)
Märt Vooglaid €33,000 (Reform)
Kaido Jõeleht €32,000 (IRL)
Toomas Luman €20,000 (incl. €10,000 Reform, €10,000 IRL)
Urmas Sõõrumaa €20,000 (Centre)
Väino Kaldoja €20,000 (incl. €,000 Reform, €10,000 IRL)
Veiko Tišler €20,000 (IRL)