Doomsday dawning to gas station booze business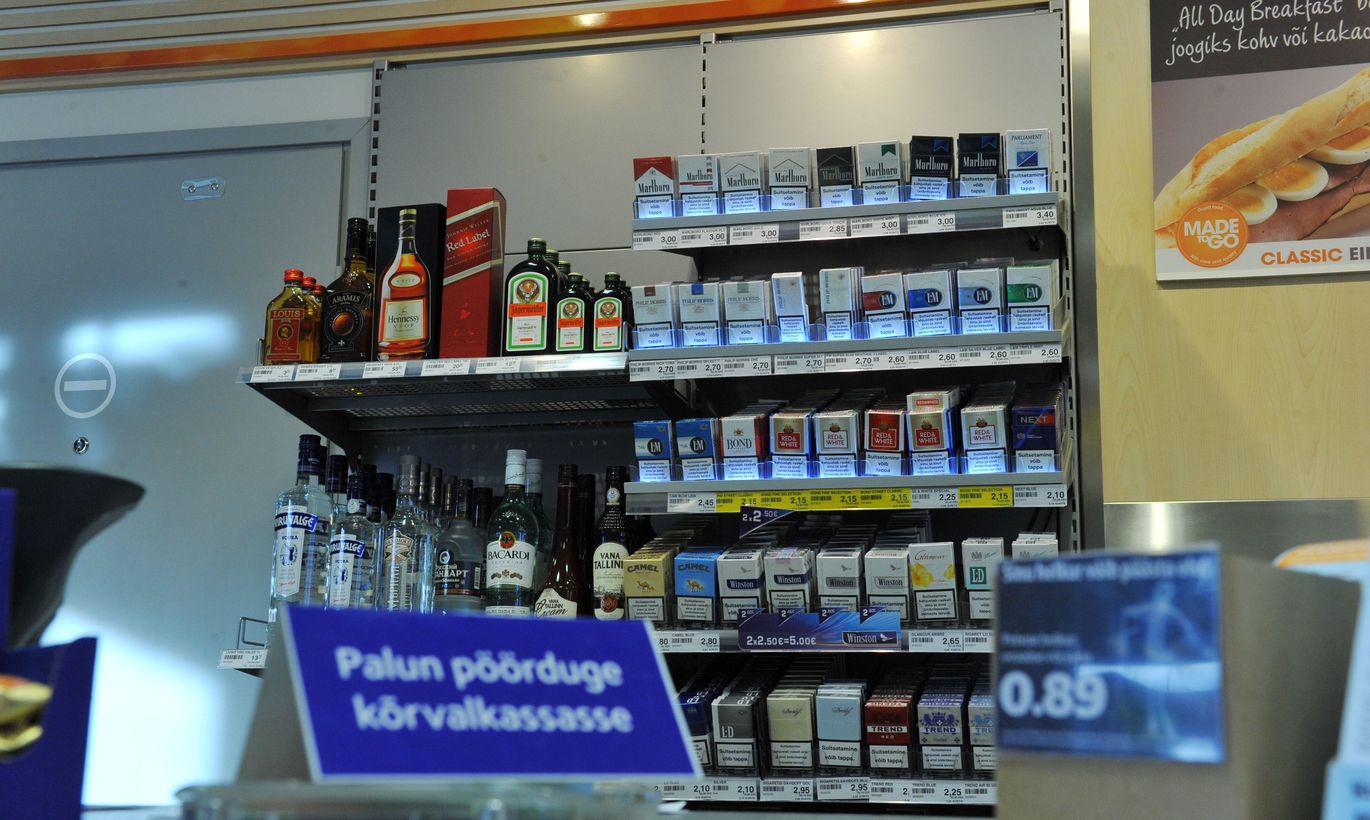 The state is about to clamp down on sale of alcohol and ban it in filling stations. The latter think drinking in the land will not decline by the decision. 
«For years they have said alcohol and driving don't fit together while gas stations are selling it in earnest,» social protection minister Margus Tsahkna said at an alcohol related roundtable organised by Rimi retail chain yesterday.
Therefore, said the minister, alcohol needs to go from the gas stations as the main activity of the latter is filling up cars not selling alcohol. So that'll be the logic of the bill proposed.
«Naturally, every state has the right and the obligation to be involved in the overall formation of alcohol policy but it would be erroneous to assume that the amounts of alcohol sold in filling stations is large and stopping the sales would effectively and substantially cut the consumption,» said Statoil Fuel & Retail Estonia acting commercial director Diana Veigel.
Ms Veigel went on to say alcohol is relatively rarely bought at the stations, and even then it is the low-alcohol beverages and in small quantities.   
She also underlined that today's stations are shops by nature and in no way differ from any other retail venture. «We are under the same restrictions as other retailers,» she stressed.
Furthermore, Statoil has already introduced extra measures. «We have limited alcohol assortment, we have withdrawn products directed towards excessive alcohol consumption like cheap vodka and strong beers; strong alcoholic beverages are only exposed near cash registers behind the counter, etc,» listed Ms Veigel and explained clients drive cars both to filling station shops and supermarkets, and the latter often feature a filling station in front of them.
«Also, in our stations clients no longer have to enter the store to pay for the fuel so we cannot talk about additional risks as compared to ordinary stores,» she said.
Ms Veigel would underline that any limitations ought to be the same towards all retailers of alcohol. «Pursuant this plan, all that happens is consumers get directed from one sales channel to another. Thus, curbs on alcohol sales at stations will have no significant effect on consumption and will rather spawn unequal competition,» she stated.
Mr Tsahkna said the state would be fighting harder against selling alcohol to the youth: it is primarily the shop assistant who is responsible and therefore it is planned to impose harsh sanctions on stores.
«Alcohol selling licence will be withdrawn, or the fines will be so big as to make the supermarkets groan,» vowed Mr Tsahkna. He admitted it is still hard to implement as the law presently makes it hard to get «court-class» evidence regarding alcohol sold to minors.
Earlier, social ministry has said the new bill would prescribe sale of alcohol separately from other items. In large stores, that will mean extra departments; in smaller shops, it will have to be located behind the cashier's back so the customers would have to do extra asking.
«Today it feels like what has been talked about for years this government could get it done,» said Mr Tsahkna.
Since July 1st 2015, Tallinn has banned sales of strong alcohol (ethanol over 22 percent of volume) in filling stations or stores nearby with entrance closer than 15 meters of nearest petrol pump.