The chips stall guy and his cocaine biz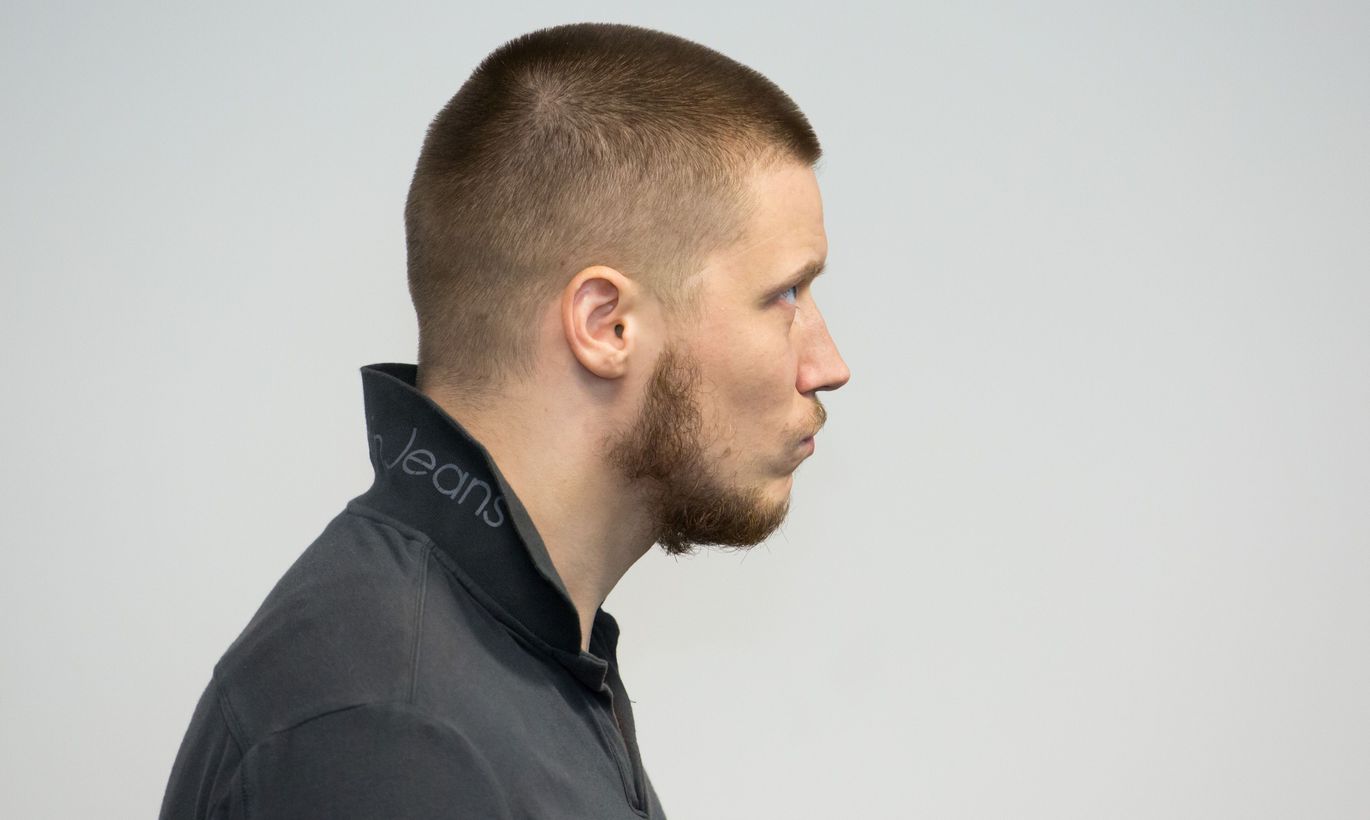 Not limited to selling fish and chips in Baltic Railway Station, Tallinn, Andrei Izotov was in cocaine business landing him behind bars for eight years along with confiscation of personal assets. 
«Regarding cocaine... yes, this is the major success story for us these past years,» says Leho Laur, in charge of Northern prefecture's drug group.
A goal for the group last year was to catch some inner circle cocaine guy known for the wealthier kind of clientele. By the conviction at Harju County Court last week, the aim was finally achieved.
The amount of drugs the coterie moved was not the largest – over 600 grams – yet a rare case where criminal procedure was victorious over cocaine in Estonia.
The lead man Andrei Izotov (31) has been punished once before for another drug crime. Turns out, the conditional sentence was not enough for him to change his ways.
Outwardly, his life was nice – a pretty wife, a small child, a Land Rover, a home in Tabasalu, a Fish&Chips family business at Baltic Station. Personally, Mr Izotov himself at times stood behind the counter.
The idea may have been from Mr Izotov's brief time spent in Holland from where he allegedly was forced back home due to problems with authorities. Also from Holland, he imported the sauces to go along with his fish.
And also from the Dutch period in his life, Mr Izotov had lots of friends and the command of the language. On that, he was able to build the criminal side business – from time to time, he paid a visit to the kingdom to get the cocaine to be distributed in Estonia with help from friends.
In the summer of 2013, Northern police drug group got definite info regarding his potential links to drugs biz. Criminal proceedings were launched by Northern district prosecutor's office with police doing surveillance.
During that, they happened upon a subcontractor of Mr Izotov in cocaine business, Allar Rebane (47) with no prior criminal record. Dwelling in Tallinn and a father of three, the main job of Mr Rebane was chrome plating car parts and the like. Unlike Mr Izotov with friends even among dealers known to Estonian public, Mr Rebane was outwardly clean as anything.
The first load of cocaine from Holland moved between the men as early as in mid-2014. To double profit – from Holland, the substance was gotten for €36 per gram, resold in Estonia at €80–€100 a gram.
Back then, the police had no idea. But as for the next deal in October of the same year, the investigators were already watching. Mr Izotov travelled to Holland where an employer of an acquaintance of his, an enterprise in Ida-Virumaa, had purchased a cable crushing machine. The special device of large calibres was to be transported into Estonia and ere it was taken to Püssi, Estonia, Mr Izotov hid over 600 grams of cocaine in its electricity compartment. In three plastic packages, labelled Magic Vac.
Mr Izotov returned to homeland, the «loaded» machine was sent separately. In Püssi, his friend took out the cocaine, employer unsuspecting, and passed it on to Mr Izotov who hid two in a hole in the wood near his home close to Tabasalu School. The third package went straight to Mr Rebane. The day was November 11th, 2014.
For a few months, the police was watching the men doing their thing, secured evidence and then paid Mr Rebane a visit. At his job place, they discovered a total of some 30 grams of cocaine. It was still a couple of weeks till they went to see Mr Izotov.
For starters, Mr Izotov stayed proudly silent in his discussions with investigators. On March 13th, the drug group struck a trump card as while digging in Tabasalu police unearthed the final package hidden by Mr Izotov with 223 grams of cocaine.
Mr Izotov's attitudes changed only at the end of the investigation as he was presented with evidence accumulated over the past half year. Beholding these, lawyers of both got interested in speedy agreement. For Northern prosecutor's office chief prosecutor Endla Ülviste, this felt prudent.
With no criminal record, Mr Rebane was spared with a lengthy conditional punishment; his «employer» Mr Izotov will do real time in prison for eight years and five months.
That is seven years less than his drug dealer friend Arseni Jakovlev conclusively convicted last week. Unlike Mr Izotov, the friend did something rather rare in drug biz by murdering a street dealer indebted to him.
Confiscated: SUV, ATV, metal detector
As additional punishment, personal assets for the worth of about €42,000 were confiscated into state coffers from Andrei Izotov and Allar Rebane. As proceedings costs and compensation levies, both will have to pay over €4,000.  
Mr Izotov will forfeit his Volkswagen Passat costing €5,700 and a Range Rover Sport valued at €17,500. On top of that, the state takes his jewels, a video camera, and a laptop, along with a Minelab Excalibur metal detector costing above €1,400. As for the latter, Mr Izotov had acquired it out of interest towards archaeology.
Allar Rebane lost personal tech stuff and a Yamaha Ultramatic ATV costing over €2,000. Allegedly, he needed the latter due to motocross hobby of his children.