Mobile speed camera tested: 94 percent exceed limit during half hour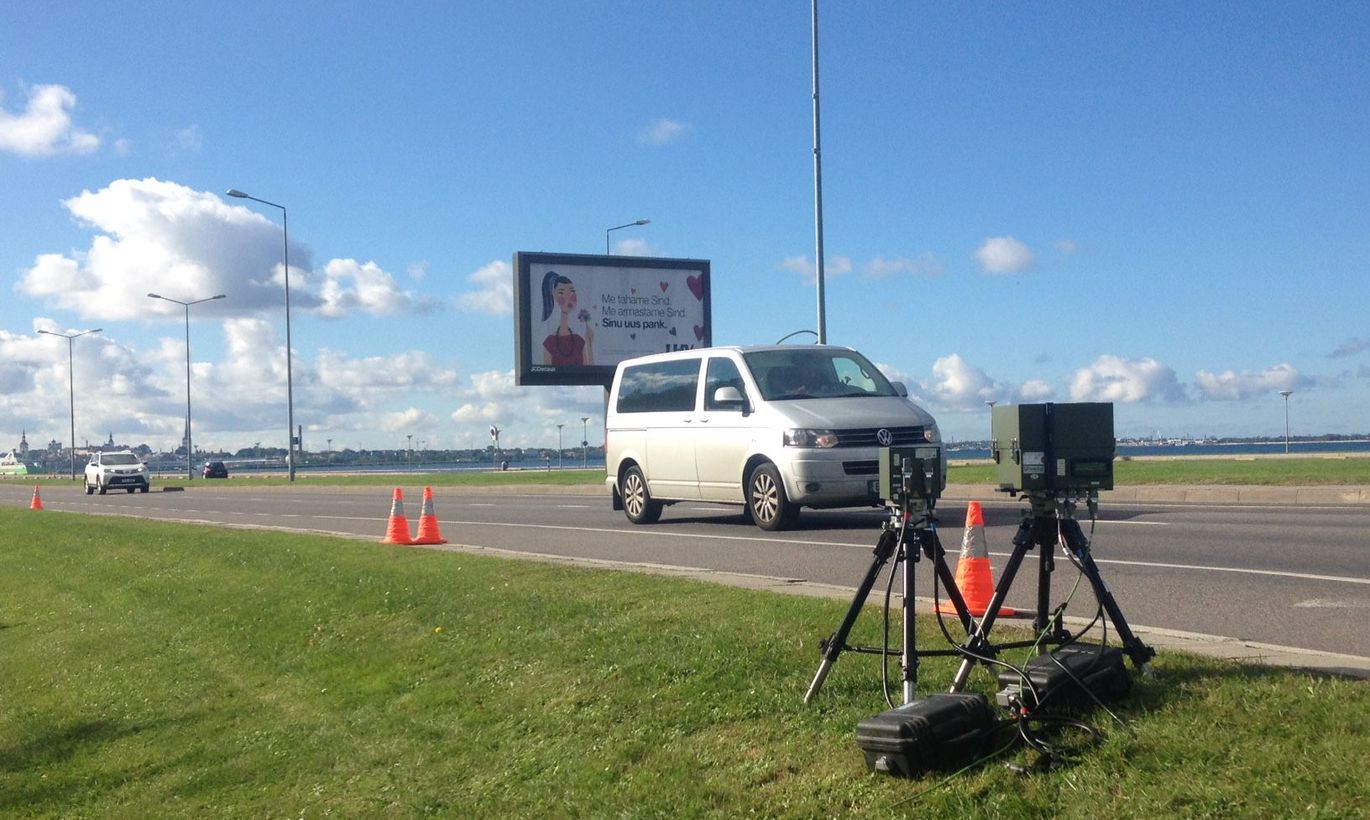 At end of this year, interior ministry and Road Administration will launch tests of mobile speed cameras which will feature the remarkable quality of not being located at a traditional «known» spot. Rather, the devices are relocated according to need.
In a word: the system will be set up wherever – on a stand, or in a parked vehicle. Thus, drivers aren't quite aware where their speed may be measured during the day.
Last Friday, Road Administration tested a device on Pirita Road 12:50 pm to 1:20 pm. During the half hour, the speed of 478 approaching vehicles was measured. Of these, 94 percent exceeded the speed limit (with 51 km/h or more clocked); 36 percent exceeded the limit by more than 10 km/h; and mere 3.8 drove at allowed speed. The average speed turned out to be 58 km/h, and the maximum at 75 km/h. 
The camera will be located need-based i.e. where measurements are impossible or where speeding is prevalent, the broader goal thus being boosting the safety of our traffic culture.
«Whoever id daily driving down Tallinn-Tartu Highway or any other has surely encountered these overtakings that are so stupid,» interior minister Hanno Pevkur said at the presentation today. Police and Border Guard senior superintendent Riho Tänak recalled how for several years we have had traffic bees organised wherein people report spots begging for a mobile camera.
«This should be cause for worry for all the app producers as it will no longer be possible to pre-record where the cameras will be,» noted the interior minister. True, traffic signs announcing measurements will go nowhere.
Will the notification signs be stationary or also moved about according to need, the test period will tell.
Within weeks, Road Administration will proclaim public procurement to find a partner to test the mobile speed cameras. During eight weeks, the new system will be tested on territories of all prefectures. The tests are to discover unforeseeable problems and to get a grasp of volume of incidents. Thus, this is purely statistical and no fines will result. 
While a mobile speed camera is an alternative for police physically present, patrols will not totally be discarded. «Well, police patrol is the most mobile [thing],» said Mr Tänak, while noting that cameras will allow human resource to be sent where even more needed.
As evident in last years' statistics, sped cameras have tamed the traffic. Since installed in 2010, no speed-related fatal crashed have occurred near them, and as compared to other roads the average speeds have come down. During the first nine months of this year, speeding has been recorded in 103,187 instances, of these 73,191 by cameras. 
Last year, 78 people perished in traffic, 1,741 were injured.
What is a mobile speed camera?
A speed measurement system installed on a stand or in parked car.
Basic set features measurement and monitoring unit containing laser beam antenna, computing bloc with USB encrypting module, display, and security fire-wall. Also, the set included a documentation and data transmission unit, a battery, infrared flashlight, connection cables and a stand.  
The system is able to fix speed within 10 km/h to 250 km/h.
The system used at test measurements costs €55,000 VAT included.