Seli says «search Eesti Energia and Estonian Air too»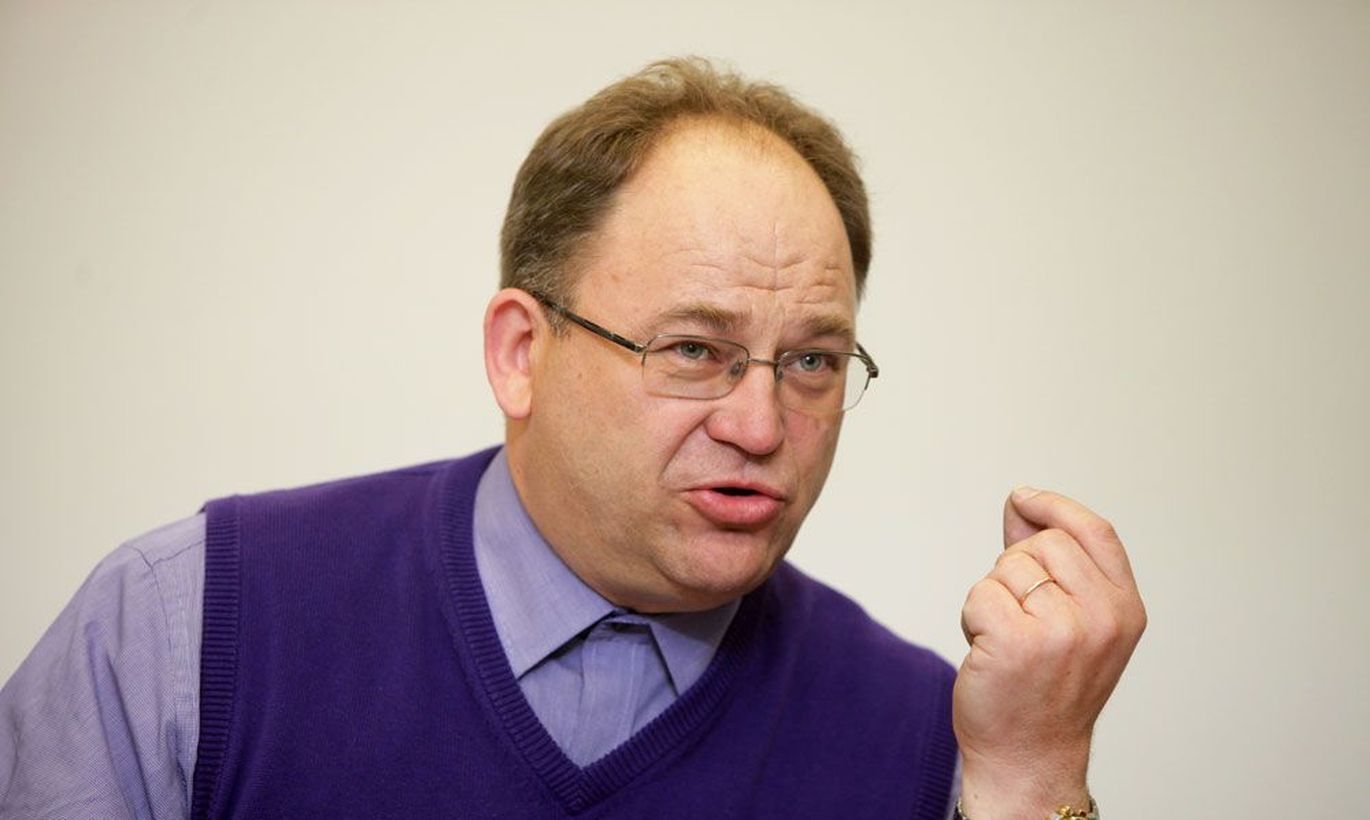 Neinar Seli, embattled Port of Tallinn's chairman since 2005 till last year, tells Postimees that spending by Estonian Air and Eesti Energia should also undergo scrutiny.
-Ain Kaljurand was on Port of Tallinn board ever since end of 2004, and Allan Kiil from March of the selfsame year. As you became chairman in 2005, the council under your management confirmed Mr Kaljurand as the very CEO.
Yes. We also decided to cut, in 2005, the Port of Tallinn board from five members to two as the earlier situation caused confusions. As prescribed by Port of Tallinn statutes, a board member may never do transactions alone – signatures must be by CEO and a board member to avoid sole contracts. In that sense, the statutes protect the company and state assets.
-How would you characterise Mr Kiil and Mr Kaljurand as managers of the company?
Mr Kaljurand is an excellent and very punctual official. He is a very thorough individual, one who wants to be sure in what he is doing. At the beginning of his time as board member, he was quite timid, wanted to get confidence about everything and brought even the most informative topics to the council.
-Bur Mr Kiil, how would you characterise him?
Members of council always talk to chairman of the board. I did communicate with Mr Kaljurand mostly.
These last years, you didn't develop any suspicions regarding the activities of the board?
At council meetings, very definite issues are always discussed. The information presented to council is very clearly formalised, as there are eight persons behind the table. One cannot come there with some random or unclear information of problem.  
No suspicions were to be seen, that's for sure. I cannot imagine working without trust between council and board. Had there been any hesitations, the powers of the board would not have been extended – it was done during my leadership and also last fall.
-According to the current suspicions, two board members have arranged an entire corruptive system. How can that even be?
Having no information, I just cannot imagine it right now. Talking about the ferryboat procurement, that has been carried out during Urve Palo as economy and infrastructure minister (Neinar Seli belongs to Reform Party, Urve Palo is a social democrat – N. N.) and during a time when I was no longer chairman.
The announcement and procedure of the procurement was legal. If someone manages to attach something illegal to that, this is criminal.
-As I understand, port business is a domain moving large money and comes with some Eastern Slavic business practice. It might probably be said the sector is more prone to corruption than milk production, say?
I cannot imagine anything like that in any other sector. Behold Ukraine or Russia, for instance – there, in transit sector, nothing happens without lubrication. In Latvia also, there's a corruption case related to railway.
Such problems haven't reached us up to now. As we look at ports in our neighbouring nations, well we do not know for what price goods are carried through these. Also at the council we have discussed that we might lower tariffs at Port of Tallinn if we knew based on data from competitors by how much that ought to be done.
-Personally, you are an experienced and successful entrepreneur. As we know, with private companies owners are always holding board members by the throat, so to speak. So how come it went this way now, with a state enterprise?
There is no difference in principle between private business and state entrepreneurship – you trust people. If it comes out that they have misused the trust, then for me there is no more place in the company.
The alleged corruption at Port of Tallinn just did not show, and had it shown it would have shown not just to chairman but to other council members as well. Estonia being so small.
-But aren't you feeling bad that a veteran like you did not detect the stuff?
I have over 40 companies I am involved with. Up to now, my businesses operate on the basis of trust, and when the trust is lost, I have been very merciless with such people.
-Humanly speaking, you might be now feeling like «dammit what a fool I was trusting them like that»?
And I do feel like that. Sure it feels bad, of course. In what do I now find consolation? In that every company has its (Herman) Simm and (Aleksander) Dressen (Russian spies – N. N.)? I'm not consoled by that. One just looks in the mirror and acknowledges having been fooled, again!
-As far as I know, you have not been explicitly interrogated yet, nor approached?
I think I'd still be needed as a witness. These latest incidents no longer concern me as they did not take place while I was chairman.
-Board member Allan Kiil belonged to the same Reform Party as yourself.
Mr Kiil was a soc dem earlier... he was at a local government council. I do not know when and how he joined Reform.
-What's worse for Reform: in rival back rooms and smokers corners at newspapers the speculation goes that Reform intentionally created a corrupt system at Port of Tallinn to also earn money for the party. How do you comment that?
Well that's the never-ending stinking thinking. Should one react to every tale ... would it be then that someone would come talk to me and point at something like that going on. Then I'd ask how is this being done, show me. Dammit, I'd also like to know. In like manner, somebody might say a journalist writes some story having been bribed by a PR guy.
-Presumably, in weeks ahead the media will again feature viewpoints asking why is Neinar Seli continuing as Olympic Committee president...
That's a daily and voluntary work. If somebody will be bothered, then... I am willing to step down that very day when they say if Seli gets out of the way we'll give more money for sports.
I will not cling for a second to this voluntary position! I do not have to travel the world telling what a nice nation we are and what tough sportsmen we've got.
-Still, everything around Port of Tallinn feels ridiculously politicised. In the council, there's this constant ping pong between representatives of parties. Would there be some solutions for a situation like this?
The day I became Port of Tallinn chairman, on the first day I said there will be economy based decisions now and all political decisions will be discarded. Regrettably, the very politics and lobbying makes council's decisions to be political.  
Up to now, a special audit has only been carried out at Port of Tallinn, but actually it might be done at every major state enterprise. You know, what is Eesti Energia doing in Jordan or Utah, USA? They paid some American lobby groups – who were these? Today, we know nothing. We now next to nothing about Estonian Air except that its former CEO was paid an awful lot. But where went €80m of Estonian taxpayer money? Would be good to know, if it is all okay with that?
Let's dissect the enterprises and make a better management model. I find that if one wants to develop a company, council should be composed of competent people who have more to give than to receive.