Eston Kohver jailed for 15 years in Russia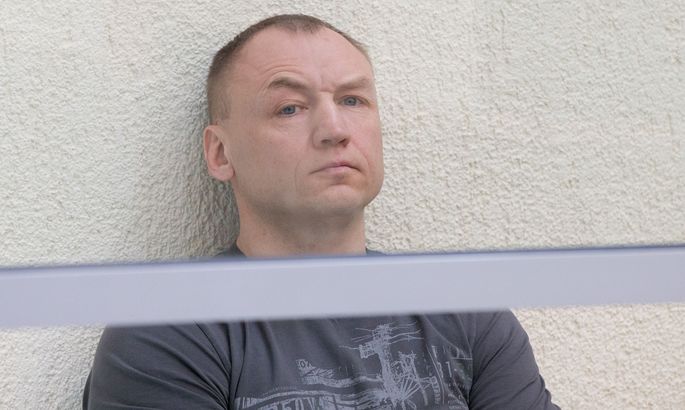 Estonian security police official Eston Kohver kidnapped to Russia from native soil was today sentenced for 15 years of imprisonment by Pskov Oblast court. 
Proclaiming the decision, the judge said that Eston Kohver must spend 15 years in a prison of strict regime.
The court decided to free Mr Kohver from covering court process expenses seeing he has a dependent wife and four children. Even so, a fine of 100,000 roubles i.e. €1,375 was added to the principal punishment.
Mr Kohver did not plead guilty in court.
The court counts the punishment as have begun at September 5th last year – the day that FSB kidnapped the officer from Estonian territory.
According to a Postimees reporter on location, Eston Kohver heard the judgement peacefully and showed no surprise.
In the courtroom, Estonian journalists sat to the left – where Eston Kohver also was seated – and the Russian media was on the right. As the sentence was being declared, Mr Kohver was looking to the faces of Estonian journalists.  
After hearing the decision, a representative of Estonian embassy said it was too early to tell about contesting the decision.
At court session on August 7th, the prosecutor asked for 16 years of imprisonment for Mr Kohver, accusing him in espionage, illegal border crossing, gun possession and the smuggling thereof.
As announced by Estonian security police in the eve of August 5th, that morning at 9 am, unknown individuals from Russia apprehended a security policeman on duty near Luhamaa border point on Estonian territory, and took him to Russia by physical force at gunpoint.
The official of Security Police (Kapo) was on duty as related to thwarting a cross-border crime. The kidnapping was preceded by interference from the Russian side of operative radio communication and use of smoke grenade. 
Initially held at Lefortovo prison, Moscow, Mr Kohver was transferred to Pskov at the beginning of this summer.
Estonia's position is that the kidnapping of and court process over Eston Kohver has been illegal from its beginning, and that he must be immediately released.