Estonian, Finnish PMs visiting Lebanon together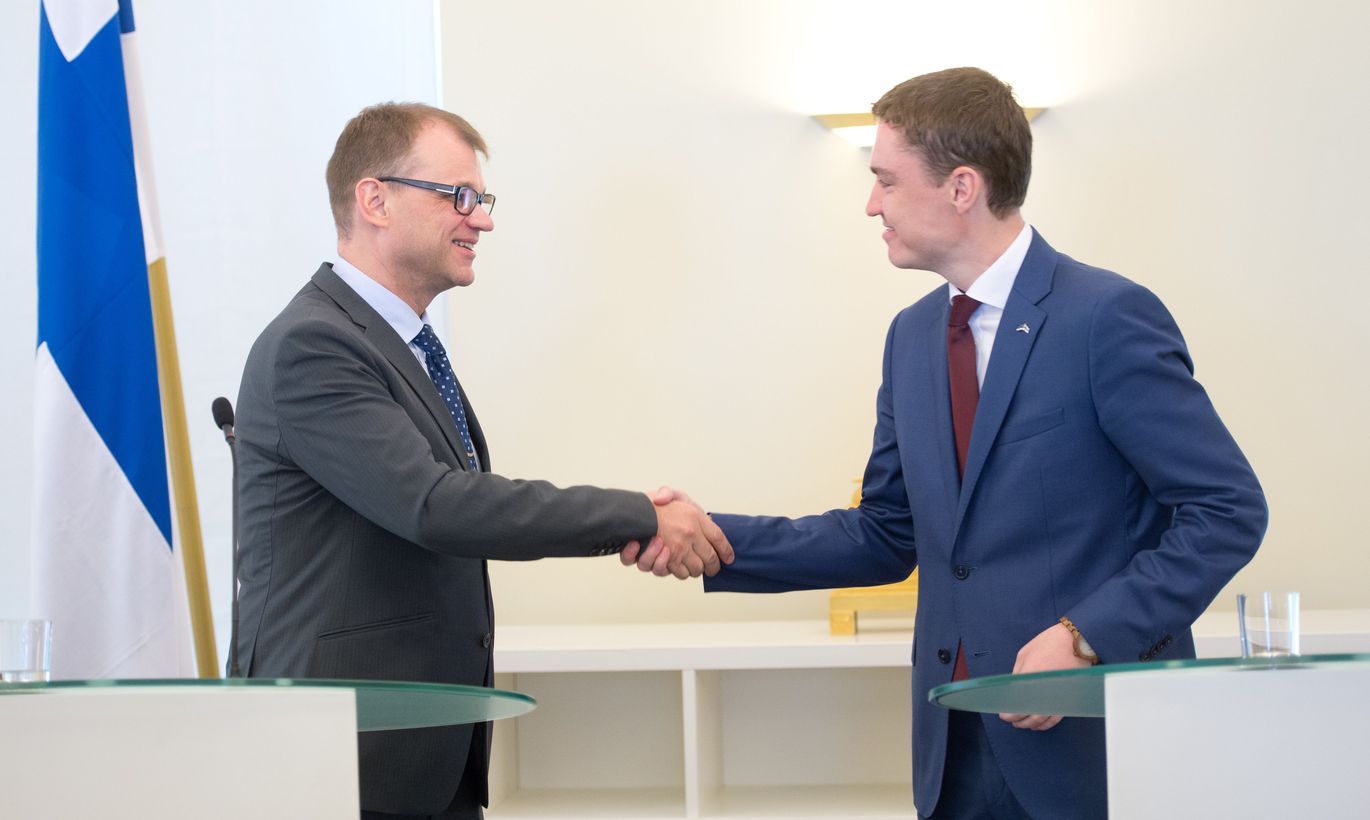 Estonian Prime Minister Taavi Roivas and his Finnish counterpart Juha Sipila have started a two-day visit to Lebanon to recognize members of the defense forces of Estonia and Finland serving together on the United Nations UNIFIL peacekeeping mission in Lebanon.
The heads of government are to meet with Lebanon's prime minister and parliamentary speaker.
The aim of the mission is to get familiar with the mission area and conditions, and to thank Estonian and Finnish soldiers for their contribution to safeguarding peace in Lebanon. It is the first military mission where members of the Estonian defense forces are serving with the Finns.
«Despite of the security situation changing in our region, the security political importance of the Middle East has not declined. Estonia as a contributor to collective defense can't look past the importance of the Middle East and the impact the events happening in the region have on global stability,» Roivas said, adding that taking part in UNIFIL provides Estonia with an opportunity to contribute to strengthening security and stability in the Middle East and to get an experience working together on a UN peacekeeping mission.
The two heads of government will also meet with UNIFIL commander, head of the Finnish-Irish battalion, and chiefs of the Ireland-Estonia contingent. In addition, they will get an overview of the region's humanitarian situation as well as the situation of refugees. Roivas will be accompanied by commander of Estonian defense forces Lt. Gen. Riho Terras.
In the course of the visit the prime ministers will meet with Lebanese Prime Minister Tammam Salam and parliamentary speaker Nabih Berri. Their discussions are to focus on the Syrian conflict, the situation in the Middle East as well as bilateral relations between countries.
On Tuesday Roivas will depart for Turkey where he will meet with members of the Foreign Economic Relations Board (DEIK) with an aim to promote economic relations between the two countries.
Roivas is to return to Estonia on Wednesday.
The Estonian platoon is participating in the UNIFIL mission in the ranks of a joint Finnish-Irish battalion made up of one Finnish and one Irish infantry company plus one company made up of Estonians and Finns. Together with staff officers the size of the Estonian presence in Lebanon is about 40 personnel.