40,000 electro fans flood Pärnu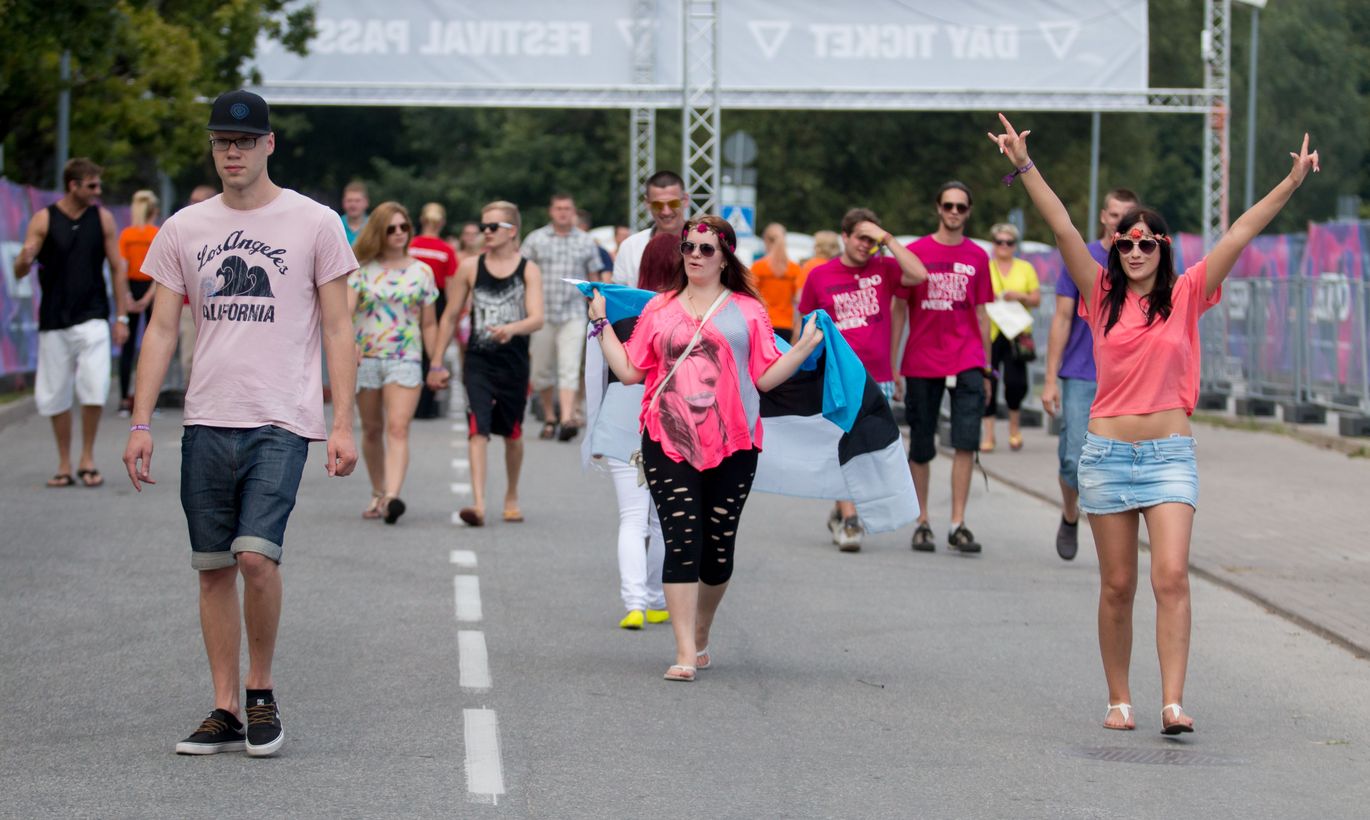 Weekend Festival Baltic got going in Pärnu yesterday - the yearly peak for electronic dance music lovers making its Baltic debut. For the occasion, the global biggies come to town, with 40,000 fans expected to listen on the beach. 
Also this weekend, the fourth Weekend Festival is happening in Finland where the event was born. With electronic dance music adding fans, it was decided to make a debut also in Pärnu. That none would miss out, DJs will be swapped between the two nations. The plan was grand, with the occasional glitches as the English drum'n'bass duo Sigma missing out for logistical reasons.
The three-day festival will boost the Pärnu population by about 30,000 – and add the listeners-in behind the gates, and the tourists that just happen to be in town anyhow. For a town of 43,000 inhabitants, the Weekend spells mega responsibility and work, with the reward of international limelight. Obviously, the event is a windfall for the local entrepreneur. These have hired extra staff and ordered loads of stuff. Lots of eateries will be open around the clock.
For the festival, traffic in town has been rearranged, and law enforcement enhanced. Thus, Western police prefecture has invited colleagues from Latvia and Finland. For a better view of the events, cameras have been installed on the festival area. For fast communication, police has set up separate headquarters, and already yesterday – before the festival begun – cars coming to town were inspected. Near beach area, several streets are closed for traffic, with only the city centre parking building opened for the occasion.
Police and Rescue Board are underlining that when in Pärnu for the weekend, people must take special care of their wallets, telephones and other valuables. Also, let everybody be warned against cheats selling fake tickets or nonexistent accommodation for large money.
49 artists will make an appearance on the three platforms erected to the fenced area of 35,000 square metres, six and a half kilometres in length. Among others, the main stage – 56 metres wide and 21 metres high – will feature big names like  Armin Van Buuren, David Guetta, Hardwell, Tiësto, Example & DJ Wire and Showtek.
As at yesterday, 25,000 tickets had been sold for the Weekend. 6,000 camping pitches have been prepared for the visitors, and a VIP camping in Beach Park (Rannapark). The official festival parking lots have places for 5,000 vehicles. Catering covers an area of 55 metres in length. About 280 security staff are keeping an eye on the festival and camping territory.