Estonia's honour saved by amateurs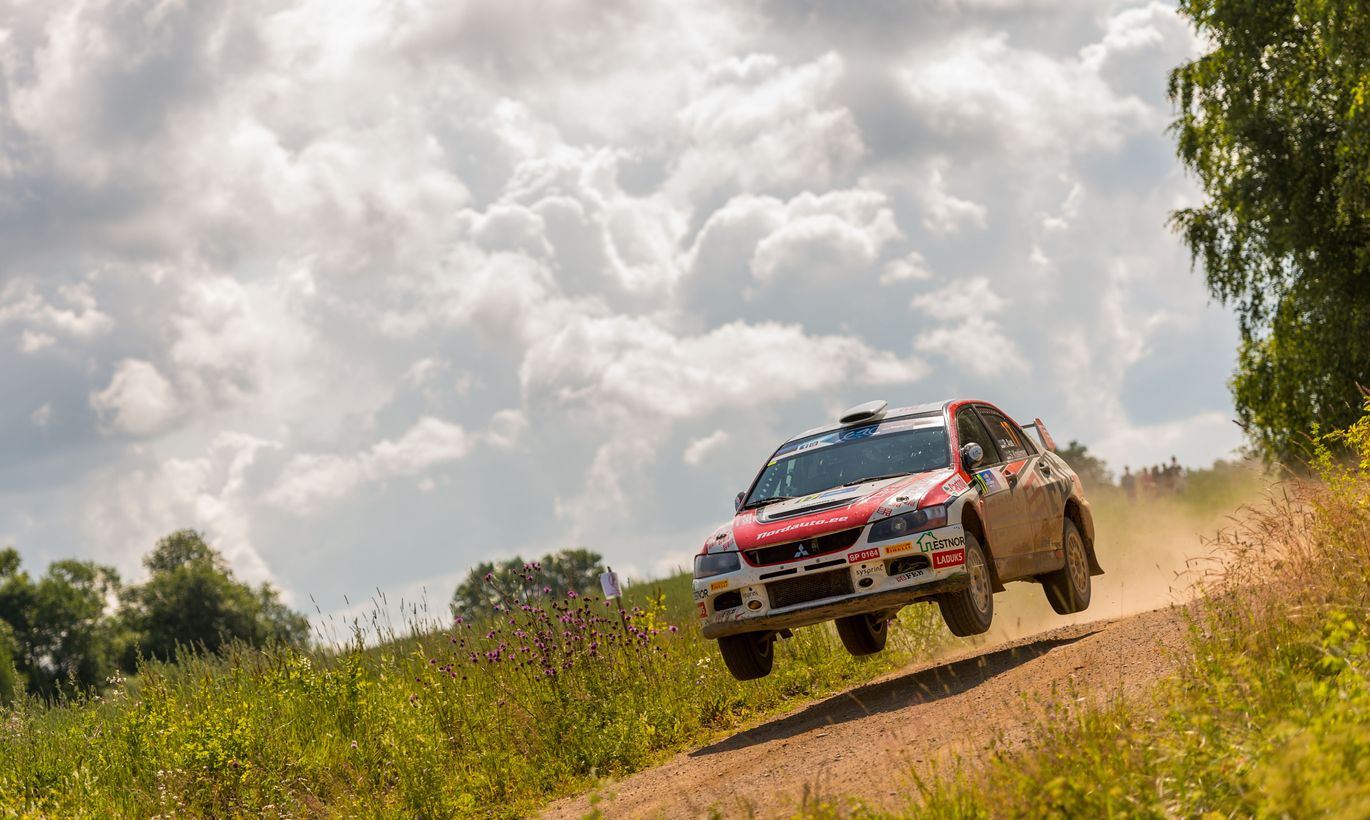 Of all Estonian rally racing top doers, Rainer Aus and Simo Koskinen strike the eye as most amateurish – while competitors have four-five mechanics busy about their cars and operations are controlled by team chiefs, the duo's 9-years old vehicle is tweaked by Rainer's daddy with a little help from his friends. At native Rally Estonia, this is the bunch that saved our honour. 
Before the ERC series rally kicked into gear, abundant was the talk about Estonia's cream driving their Group R cars of equal might, and the winner was being predicted from these. Alas, for various reasons the top-technology-Estonians fell by the wayside and by the last day there was this coterie of three Group N drivers vying for Best Estonian title.
Developing the occasionally crazy speeds, Egon Kaur and Siim Plangi erred – the former quit, the latter finished 4th. Mr Aus, however, stayed steady till last metre and ended up absolute 3rd after the Russian Aleksei Lukyanuk and Kaetan Kajetanowicz (Poland). «The best result of whole career, only comparable to the Estonian championships titles,» Mr Aus said to sum it all up.
«The tensions were tough,» admitted the man. «But I am very happy over the third spot – have to be!» Doubtless, the roads around hilly Otepää fit Mr Aus well. Last year, they landed him 4th. This year, third. Next year...?
«I have no idea what to do to rise higher… The R5 cars are being developed constantly, they are becoming ever faster. With our wheels dating back to 2006, what else can we change?» muttered Mr Aus, admitting his lack of means to get a cooler car. But to get some slightly newer N, he sees no need. «Makes no sense just to change a car to change a car, and to get a better one simply to drive it in Estonia – makes no sense either.»
Meanwhile, the simpler and cheaper vehicle allows doing the sports with smaller money and fewer helpers.
«If the car is well prepared for the rally and I abstain from roughing it up during the race, there's nothing much to maintain – why wash the windows etc as we go,» jested Mr Aus whose secret weapon is a mechanical genius of a father. «Dad always does a superior job of getting the car ready. Sure we use help by some specialists between the rallies as well, but Dad always does a lot of stuff himself and together with him we take all the important decisions.»
While Mr Aus made personal history, Mr Lukyanuk rewrote that of entire ERC. Namely, the Flying Russian was the first individual under the Sun who sped to an absolute victory in the series droving a Group N machine.  
«We went Nuts at the last test, drove on two wheels at times,» said Mr Lukyanuk having finished. «Till the last metres I tried to keep my mind off winning, and just to enjoy driving. Feels wonderful!»
Bu what of the Estonian tops? Karl Kruuda's cars overheated on 8th speed test. He quit.  Martin Kangur drove off road at test No 6. He continued on Sunday, but mainly just for fun. Sander Pärn hit a tree at qualifications. Timmu Kõrge never made personal friends with his Peugeot, and was battling all sorts of issues.
1. Aleksei Lukyanuk (Russia)
2. Kajetan Kajetanowicz (Poland) +12.7