Estonia 'gains' 112 sq km of land as a result of airborne scanning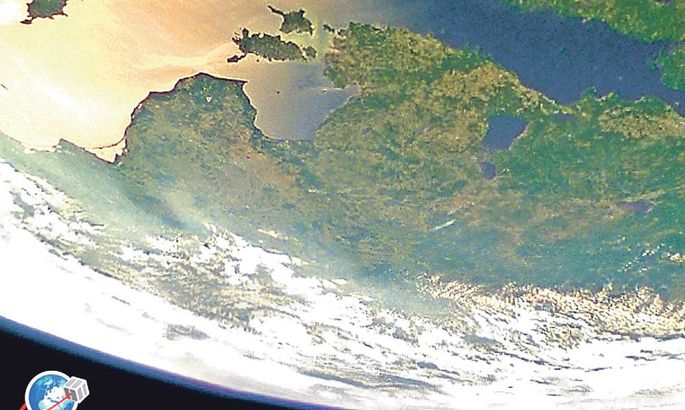 The total land area of Estonia has turned out to be bigger by 112 square kilometers than previously thought as a result of aerial photography and airborne scanning carried out by the Land Board in recent years, which also has enabled the authorities to adjust the borders and size of territory of individual administrative units.
The new size of the territory of Estonia measured on a single plane is 45,339 square kilometers, compared with 45,227 square kilometers shown in the statistics of the Land Board earlier, spokespeople for the Land Board said on Thursday.
«Where previously we used the so-called statistical territory size set out on maps on paper nearly 20 years ago, we now use significantly more precise data retrieved from electronic databases,» Director General of the Land Board Tambet Tiits said. «For instance, in the past a pencil or a marker was used to set down a border on the map, the width of the line made by which may have resulted in a deviation of up to 50 meters compared with the actual border,» he said.
The biggest differences with the older maps were recorded in the administrative units bordering on bodies of water, the administrative boundaries of which were changed to tally with the waterline. The biggest changes in the size of territory result from changes to the waterline of the Baltic Sea, Lake Peipsi, Lake Vortsjarve, Narva River and the Narva Reservoir.
For instance, the size of the administrative territory of the city of Narva was reduced by 20 percent to adjust its borders with the Narva Reservoir waterline and the new size of the city is 6,895 hectares compared with 8,454 hectares earlier. Also the Lake Peipsi coastal town of Kallaste and the Lake Peipsi island Piirissaar grew by more than 10 percent – Kallaste by 33 hectares and Piirissaar by 104 hectares.
Also the Estonian capital, Tallinn, is now bigger by 104 hectares than in previous records.