Estonian Supreme Court finds Tsastsin, fellow defendants in Ghost Click case guilty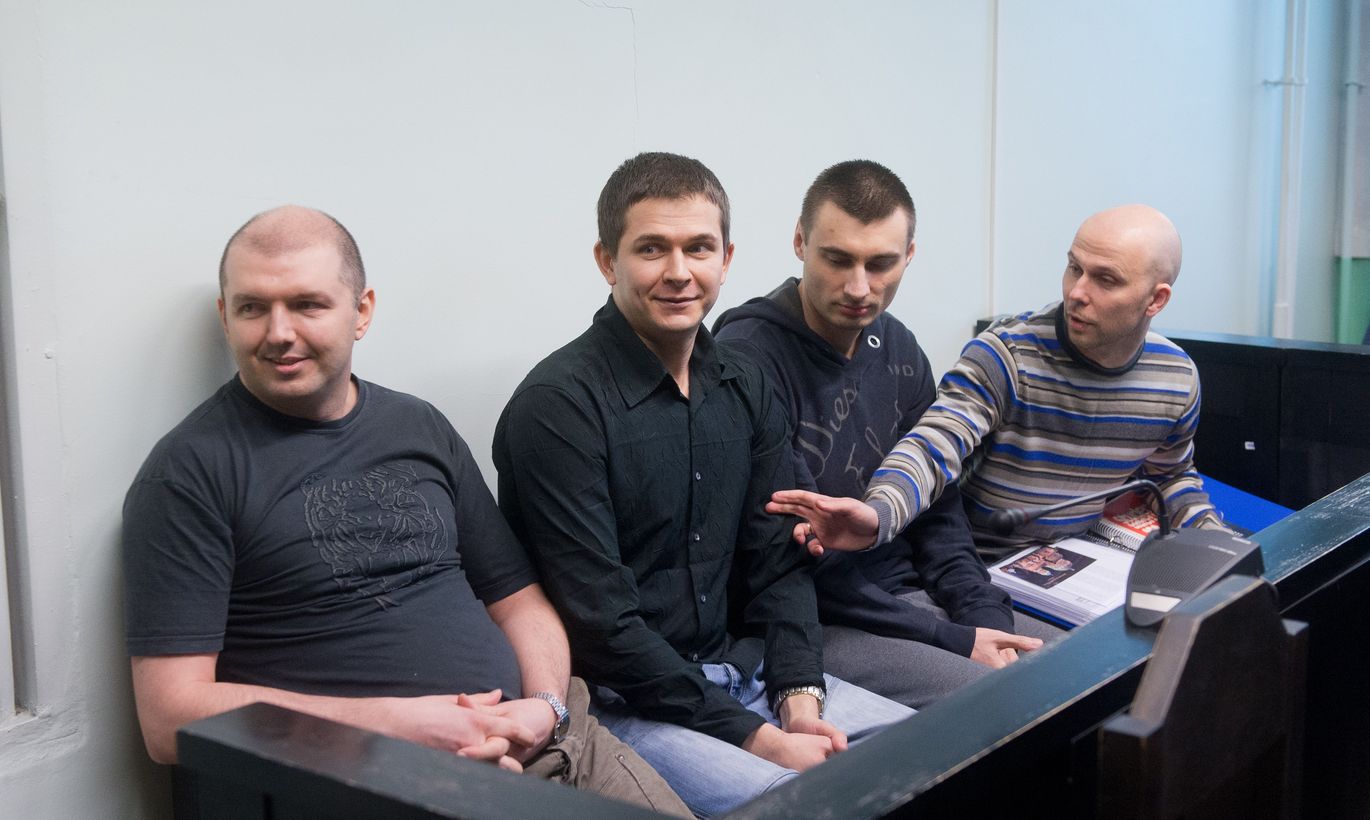 The Estonian Supreme Court on Monday found computer specialist Vladimir Tsastsin accused of employing illegal computer software to make a windfall of cash and his fellow defendants guilty.
On June 26, 2014 the Tallinn circuit court found the defendants guilty of money laundering committed by a criminal group on a large scale. The court revoked a decision made by the Harju regional court on Dec. 20, 2013 to aquit Tsastsin and his fellow defendants, and made a new decision according to which the defendants are guilty of money laundering committed by a criminal group on a large scale. Dmitri Jegorov, Konstantin Poltev and company Novatech OU were found guilty of assisting in carrying out the crime. Tsastsin was also found guilty of organizing and leading a criminal group.
Tsastsin was sentenced to six years, four months and six months in prison. Valentina Tsastsina was sentenced to three years and 10 months behind bars, while Gerassimenko was sentenced to one year, 10 months and nine days, Jegorov one year and eight days, and Poltev two years and eight days in jail.
Tamme Arendus OU had to pay 100,000 euros, Credit Union OU 60,000 euros, Infradata OU 40,000 euros, IT Consulting OU 20,000 euros and Novatech OU 20,000 euros. Assets acquired in the course of a crime were also confiscated.
In the trial that started last April, Vladimir Tsastsin, Timur Gerassimenko, Dmitri Jegorov, Valentina Tsastsina and Konstantin Poltev, as well as the companies Tamme Arendus OU, Novatech OU, IT Consulting OU, OU Infradata and Credit Union OU denied guilt in cyber crimes and money laundering.
The defendants, all of them Estonian nationals, were arrested in Tartu and in Harju County at the beginning of November 2011 as part of the operation Ghost Click carried out in collaboration between the law enforcement authorities of Estonia and the United States.
According to the summary of charges, Tsastsin developed and distributed from 2007 till November 2011 the malware called DNS Changer which infected at least four million computers in around 100 countries. The malware was used to redirect web traffic to sites controlled by the ring which usually displayed ads and generated millions of euros of revenue for its operators.
In the framework of the criminal case opened in Estonia Vladimir Tsastsin was charged with establishing a criminal organization and with money laundering committed by a group on a large scale and at least for the second time. The other defendants were accused of membership in a criminal organization and of money laundering on a large scale. Charges were brought also against legal entities through which the accused allegedly made transactions as board members.