New architectural design competition to be held for building of ministries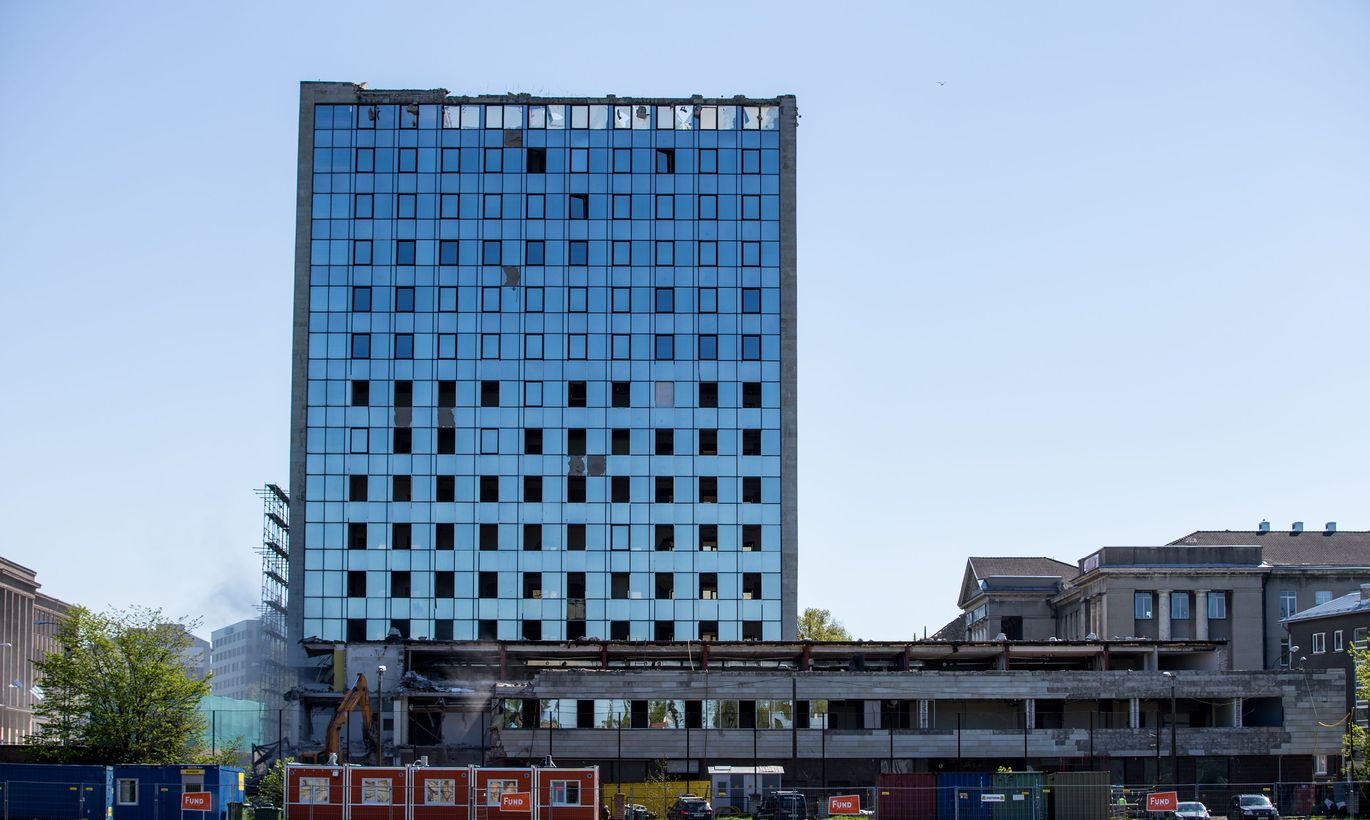 The city of Tallinn urban planning authority has decided that a new architectural design competition must be held for the building of four government ministries to be built on the plot of the Ministry of Finance in Tallinn's city center.
A work group to organize the architecture competition has been set up on the initiative of OU 2Torni, the private company that won a concession agreement under which it will erect the structure and rent it to the government in the future. OU 2Torni said that both the would-be tenant as well as the holder of the building rights wish to achieve the best possible result from the point of view of urban space and usability.
The terms and conditions of the competition to find the best design for the new big office complex are to be published shortly.
The City of Tallinn urban planning authority issued a construction permit to build a house for four government ministries on the plot situated between the Suur-Ameerika and Vaike-Ameerika streets last summer. In April this year OU 2Torni filed an application with the urban planning department to obtain design criteria for redesigning the building to which a blueprint of the new design was added which substantially differed from the design approved for construction.
«Since the building permit process of the building of national importance had been conducted involving the public, and the Estonian Union of Architects had been asked to offer its opinion on the project, the urban planning authority considered it necessary to turn to the Estonian Union of Architects to get its opinion also on the designing of the building according to the new blueprint,» Endrik Mand, deputy head of the City of Tallinn urban planning authority said at the end of May.
In mid-May, the Estonian Union of Architects had said in its opinion that an open architectural design competition should be carried out.
In a letter signed by its president, Indrek Allmann, the Estonian Union of Architects said new construction designs envisaging a new building in the place of the former building of the Ministry of Finance cannot be viewed as a development of the winning design of the architecture competition held in 2007 because demolition of the existing building means a substantial change to the design criteria and significantly wider options that were not considered in the 2007 competition and in processing the detailed plan.
«The blueprint put forward by the developer today has nothing to do with the competition held earlier, the draft is not consistent with the detailed plan and we do not consider it necessary to come up with our detailed opinion about this blueprint,» the president of the Estonian Union of Architects said in his response to the city.
Demolition workers are currently pulling down the former building of the Ministry of Finance.