Sõõrumaa seeks to snatch Tallinn Airport security from G4S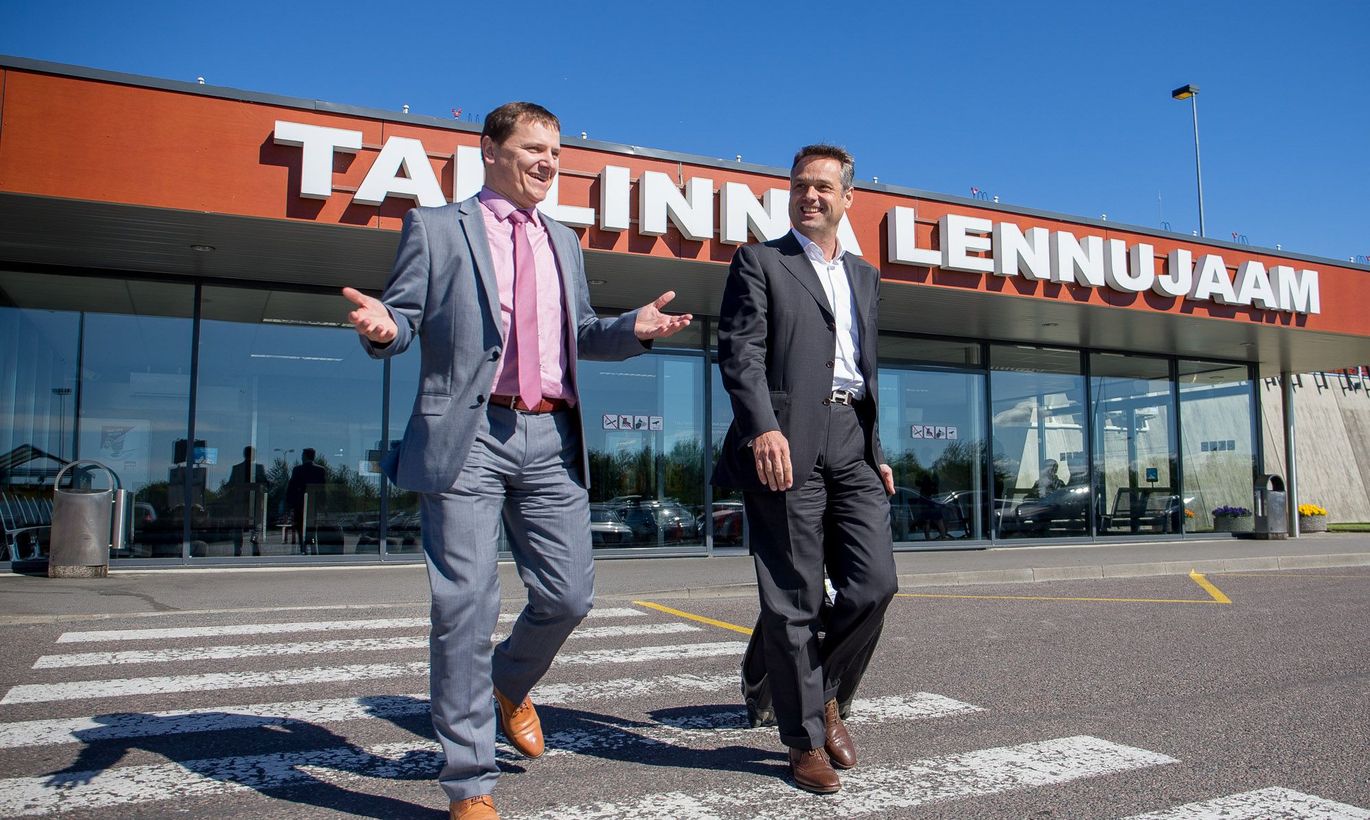 On Friday, USS Security agreed with international aviation security provider ICTS to establish a joint company aimed at winning the contest for security of Tallinn Airport opened this coming Wednesday.
«The USS and ICTS joint company will be created after winning the procurement; the offer will come with confirmation by both that such a company will be established,» said USS Security CEO Meelis Krämann. «ICTS will provide the needed training and knowhow, we will supply security staff and executive management. In the situation where we are well acquainted with the local conditions, and the partner possessing international experience, I think we have excellent opportunity to win.»
ICTS is employed at major airports of the world. According to its vice-president Panagiotis Kambouroglou, they picked Estonia as the first of the Baltics because Tallinn Airport was the first to arrange a competition.
«Tallinn Airport may be small, but it is of interest as one company could assume the whole package of services. In large airports, it's usually one company doing the security, and another services the passengers,» explained Mr Kambouroglou, also executive director of ICTS Hellas.
«For us, Estonia is also interesting by being close to Finland and Russia which enables us to weigh expanding in other directions.»
Mr Kambouroglou says security plays a key role in aviation today: people purchase tickets at home via the Internet, get registered in a machine, and the security check is his first contact with airport service.
At that, the Greek thinks it strange that Tallinn Airport arranges the competition based on lowest price only. «In large international airports, the price component is usually 60 percent,» he explained. 
«We are not considering a defeat, but in that case we can at least advise Tallinn Airport how to arrange better competitions in the future.»
According to USS Security majority owner Urmas Sõõrumaa, the coming of the Greeks will significantly stir the Estonian security market. «Estonia is characterised by trickery with security competitions for large public enterprises which are proclaimed just a couple of months in advance; therefore Securitas with its extremely weighty international experience has given up participating,» said the entrepreneur.
«To compare security service with medicine, the experience of ICTS would be like the surgeon who does 300 operations a year as opposed to one who performs three.» Meanwhile, Mr Sõõrumaa underlined that unlike ESS established in the 1990ies, he has no plans now to sell his new company USS Security to foreign partners.
«With the airport security contest, we have to do with a single specific product,» assured Mr Sõõrumaa. «My current business situation is cardinally different from the times when I had built up ESS and sold it to foreign partners. Back then, my entire income depended on this business; now, however, I can afford doing good things in security business, in the name of which I am willing to endure very low profits or even a slight minus in some years.»
Regarding the simplified procurement proclaimed for June 10th, Tallinn Airport intends to sift out the winner by year's end. The predicted volume of the five year contract will be nearly €4m a year.
«We heartily hope that all who will participate at the procurement will submit worthy offers,» said Tallinn Airport board member Einari Bambus.
«Aviation protection is a highly specific service where the goal, the regulations and international surveillance are what determine the requirements regarding the service and staff, thus with companies meeting said requirements the price will a most objective criterion.»
All technical equipment seen by passengers in the security area belongs to Tallinn Airport. The only technical means belonging to security company are the patrol vehicles executing round-the-clock surveillance.
Should Estonia's largest security company G4S, the current provider of security at Tallinn Airport and one to also participate in competition, lose the contract, it would forfeit 2.5 percent of its market share in the country.
«We have all the licences and certificates needed to offer security service at airports. Our competitors have no such experience nor, to our knowledge, the needed certificates,» said G4S Eesti CEO Priit Sarapuu. «Regarding ICTS being interested in other services on Estonian market, we do not think they have much potential.»
Jaanus Pajumaa, board member of Securitas
Securitas is not participating at Tallinn Airport security procurement as we deem the conditions abnormal. At airport security competitions, when essential offers are sought for, they give half a year for that; meanwhile, Tallinn Airport organised the competition at two months notice only. This is pointing to the possibility that they are unwilling to endanger the current provider by competitors coming on the scene. When we sent the airport a memorandum, they answered they'd be willing to lengthen the deadline by a week. An answer like that cannot be taken seriously of course, as in order to win the competition the suitable personnel is to be chosen and trained.
It is also questionable that a public company has set lowest price as sole criterion. Meaning: the one who wins pays lowest wages to its staff. Such practice if very bad with public companies as it produces large amounts of low-paid employees – then to raise taxes in order to create state support measures for them. 
The USS partner from Greece
ICTS is a world leading security provider for airports and aviation companies, securing 24 airports globally and checking over 300 million passengers and above 180 items of luggage a year. With staff of 6,500, the company provides security counselling to 30 airports in Europe, Russia, South-America, Africa and Asia.   
Meanwhile, the company is protecting 34 airlines working at 76 airfields over the world. All in all, 11,000 are employed in ITCS aviation security business. The company is also involved at securing 27 ports, answering for the safety of over 6 million ship passengers a year.
Also, their portfolio includes securing eight industrial enterprises held by large international corporations, in 13 locations in Europe, and guarding 200 local companies. The company hires 3,000 people to service security of warehouses related to aviation. To list a few, ICTS clients include the airports of Paris, Heathrow in London, the airports in Frankfurt and Athens, Air France, easyJet, Hilton hotels and Christian Dior.
Panagiotis Kambouroglou, a vice president for ICTS since 2011, rose to head its Greek branch in 2002. A former legal adviser for the Association of German Industrialists and servicing director at Athens Airport, he speaks such languages as Greek, English, French, German, Italian, Dutch, Turkish and Russian.