Please note that the article is more than five years old and belongs to our archive. We do not update the content of the archives, so it may be necessary to consult newer sources.
Finns buy third of Estonia's booze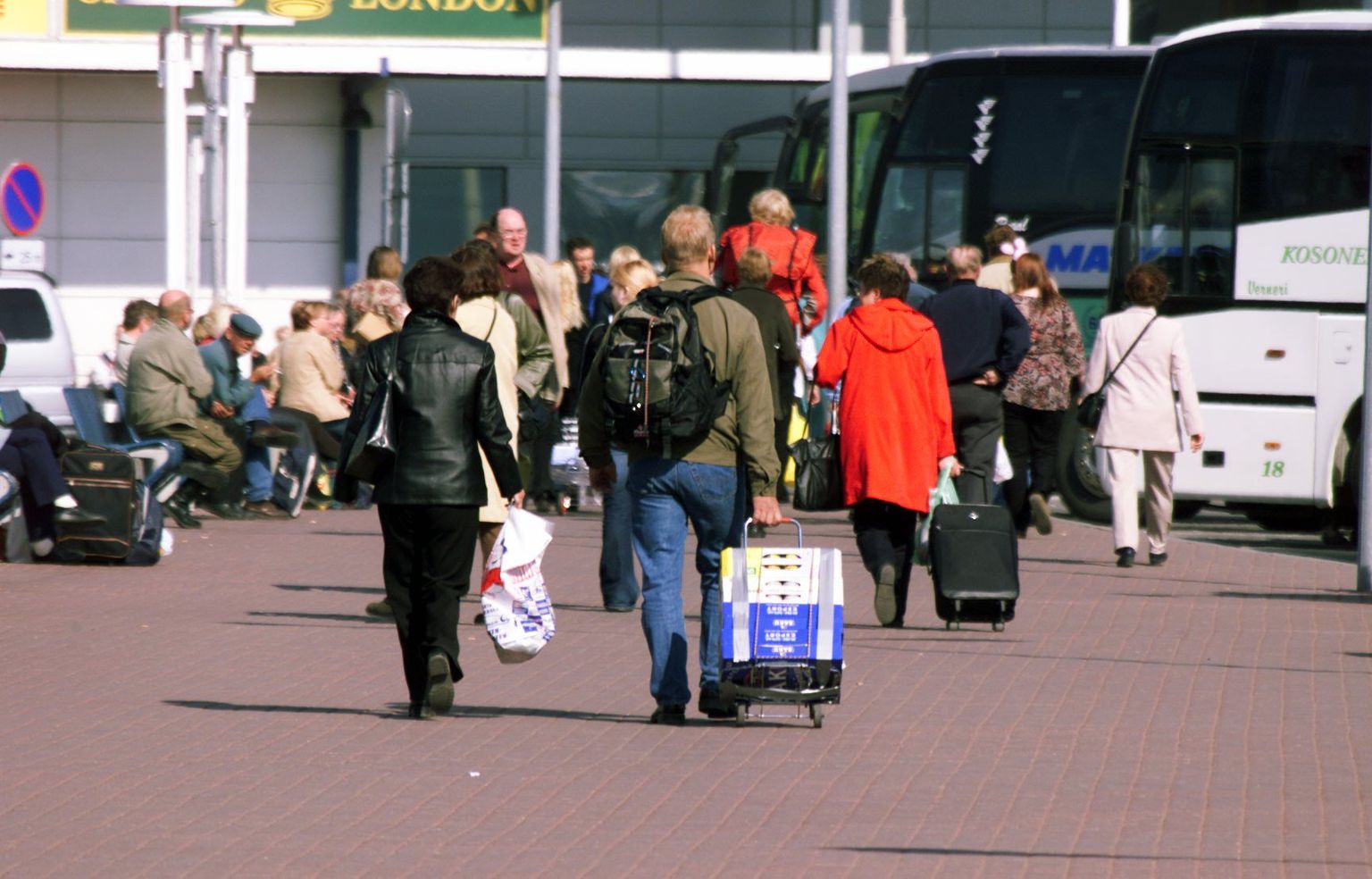 Last year, 34 percent of alcohol sold in Estonia was purchased by Northern neighbours. The trend is downwards, though.
During the year, a tiny 2.1 percent drop of alcohol buys by Finnish tourists has occurred, shows an alcohol consumption study published yesterday by TNS Emor. In their own opinion, most still haul home as much booze as a year before. Last year, 16 percent of Finns figured that they purchased more alcohol from Estonia, year-on-year; 22 percent assessed the amount to have shrunk.
The pollster TNS Emor thinks the chief reason for the decline was Finnish customs which starting last summer requires a confirmation that the alcohol from Estonia is for personal consumption of the Finns that bought it. At this, the custom is being effective.
«Well they are being checked on the border, forced to carry the alcohol by hand,» said SuperAlko chairman Imre Poll. As a result of that, the average volumes of carry-home alcohol have declined. Even so, as those travelling by car have increased, the shop has maintained its level.
Enterprise Estonia tourism development director Tarmo Mutso said it was difficult to evaluate how many Finns only come to Estonia for the booze, seeing they do other things as well – such as going to hairdresser, fixing the car and then also doing some shopping. «The Finns are vital clients, but they do buy more than just vodka,» said Mr Mutso.
The same was underlined by vodka-maker Liviko CEO Janek Kalvi. According to him, the Finns also purchase cheese, visit dentists, and eat at restaurants. Of Liviko's produce, 40 percent is either consumed by Finns in Estonia or taken home to Finland – the study says the Finnish favourite vodka brand is Viru Valge.
Mostly, alcohol is purchased by Finns on sea or in port. The main places for the buys are Tallink ships and the SuperAlko store.
43 percent of the alcohol purchased last year was strong, followed by beer, low-alcohol beverages and wine at 27, 17 and 13 percent respectively. Wine and sparkling wine have been purchased by 58 percent of Finns that have bought alcohol from here – as confirmed by Mr Poll who said wine is a new trend among the Finns.
This year, volumes of alcohol sold to Finns will be affected by the shrinking amount of tourists and skyrocketing alcohol excise. In March, Estonia was visited by 11 percent less Finns year-on-year. Mr Mutso said the reason is darkening clouds over Russia and Europe, as affecting living standard of Finns. Therefore, overall travelling is down among Finns, the holiday spending being easy to skip.
The other thing is the alcohol excise rise – 15 percent both this and the coming year. Mr Kalvi the vodka-maker predicted that this year will see Finns' alcohol buts go down by a tenth and steeper yet after that. «A half will definitely go,» he said, again underlining that excise rise will also affect Estonian consumers who will be travelling to Latvia to get their spirits.
A. Le Coq chief Tarmo Noop said the current budget strategy will see excises come so close to purchasing power ceiling that buys by Finns my start to significantly shrink. Even now, excises are a lot lower in Latvia.
Mr Poll's experience with earlier price rises says the very opposite: «People will load up before [excise rise happens] and after that for a while the sales are smaller. Afterwards, the former level is restored more or less.»
Mr Mutso agrees: as the country becomes dearer, the Finns will be thinking if it is worth the coming, but it will definitely not equal an automatic stop. «It's just that the amount bought becomes smaller,» he said, adding that the guests will still keep on getting the other stuff.