Estonia maintains high place in Freedom House press freedom index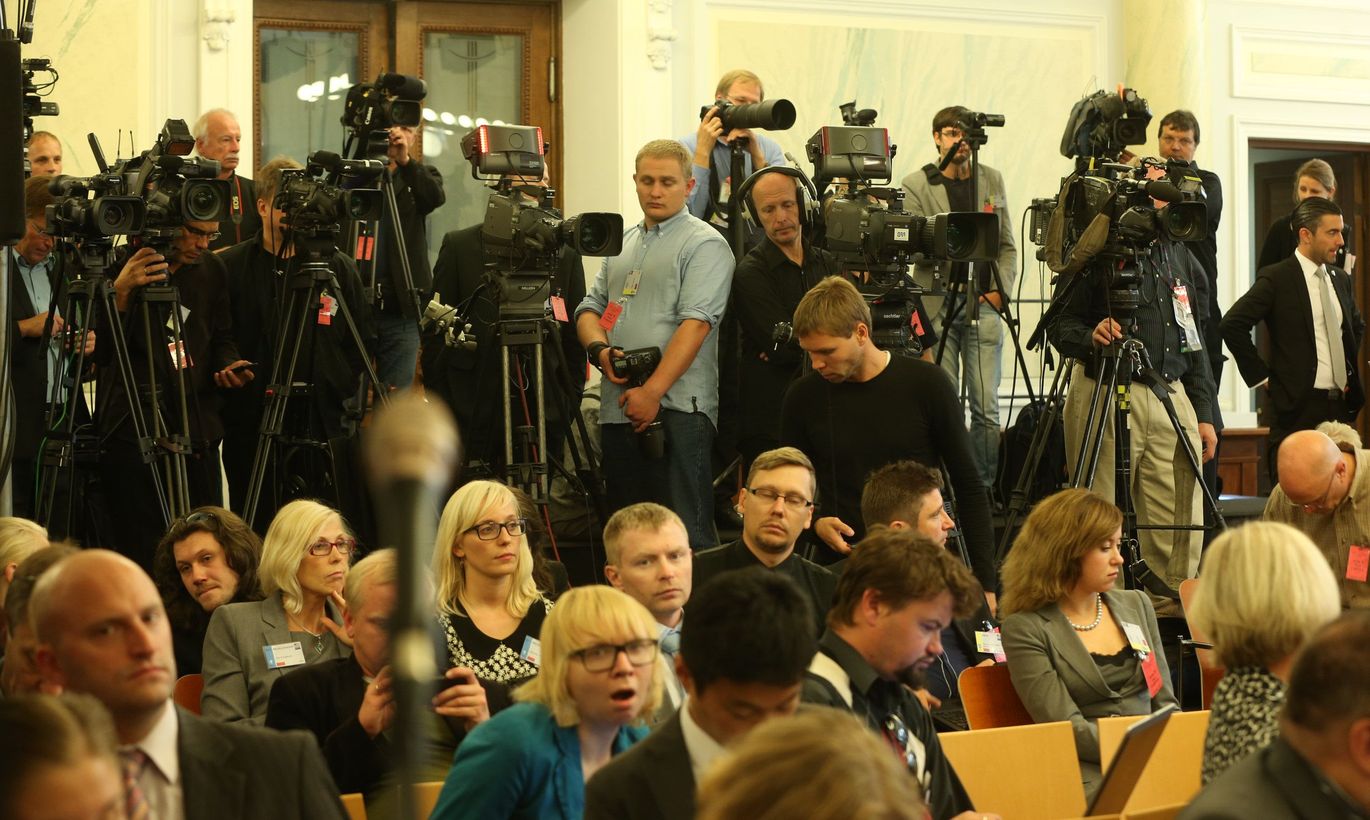 Estonia ranks in a tie for places 14-17, unchanged from last year, on the scoreboard of the Freedom of the Press 2015 report published by Freedom House.
In the fresh table ranking 199 countries Estonia shares places 14-17 with Iceland, Ireland and San Marino. In the rankings for 2014, which looked at the situation concerning freedom of the press in 197 countries, Estonia was in a tie for places 15-17 with San Marino and Ireland, whereas in 2013 it was tied for places 13-18 with Ireland, Monaco, New Zealand, Palau and San Marino.
The Freedom of the Press scoreboard for 2015 is topped by Norway and Sweden, followed by Begium, Finland and the Netherlands in places 3-5, and places 6-7 belonging to Denmark and Luxembourg.
Also ranked higher than Estonia are Andorra and Switzerland, in 8-9, Liechtenstein, in place 10, and Monaco, Palau and St. Lucia, in 11-13.
Lithuania is in a tie for places 41-46 with Cyprus, Dominica, Japan, Slovenia and Vanuatu, and Latvia in a tie for 52-56 with Ghana, Sao Tome and Principe, Solomon Islands and Spain.
Russia is tied with Saudi Arabia and Ethiopia in places 180-182.
The bottom three countries of the scoreboard are Turkmenistan and Uzbekistan in places 197-198 and North Korea in 199.
Freedom House classifies the countries covered by the survey as Free, Partly Free, or Not Free, with the top 63 countries on the scoreboard classified as Free, those in places 64-134 as Partly Free and those in places 135-199 as Not Free.