Minimum wagers to get extra €900 per year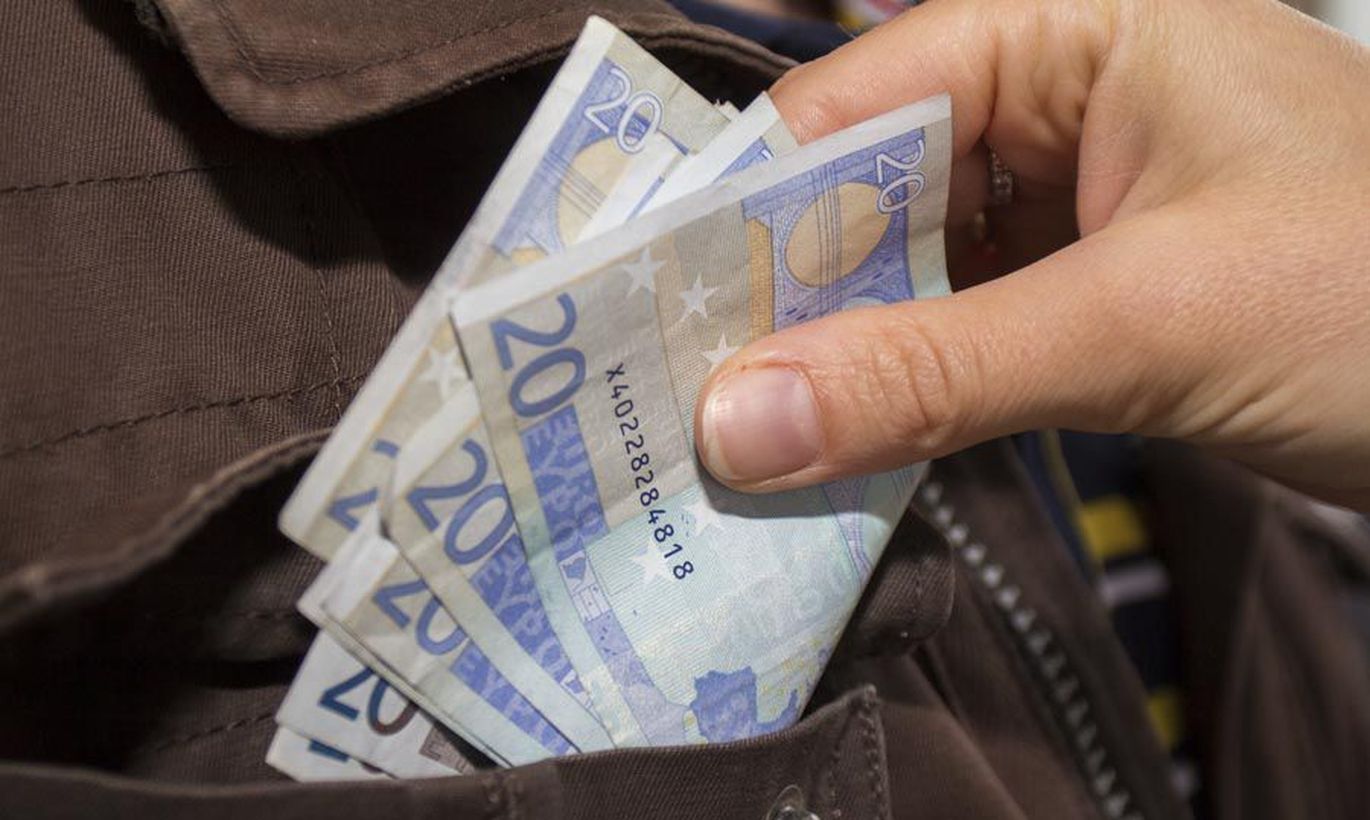 At least in terms of financial support, the incoming government leans towards the poor and families with kids. This, say social workers, will ease the tens of thousands barely making it payday to payday.
To retail clerks, cleaners and many others, toiling 12 hours day in and day out for minimum pay, the very next year over €900 of additional money is awarded by new coalition treaty. This will be paid once a year based on Tax Board data. The current plan is that the sum needs not to be applied for.
This is not for minimum wagers alone, but for all earning up to €615 a month. Provided that this is the only income and that the job is official. As current calculations go, this will draw up to €35m from state coffers and help tens of thousands working men and women.
Positive effect of child benefits rise
Liis (20), a clerk in a grocery store and making a rather generous €550 a month for the job, this means extra €276 from the state every year. «Two-three hundreds is big money. For instance to fill the after-vacation hole when the new salary isn't coming yet,» reckoned the lady.
Living with the parents and spared the monthly utility bills, she admits the added euros are much more important for those that are older, having families.
«Living on a small salary, it is hard to set something aside for larger expenses, and with a little extra every month it would just quietly go for everyday expenses. But, coming all at once, one may buy something bigger and needed, or even take a little trip,» thinks Liis.
The new social protection minister Margus Tsahkna (IRL) is pleased his party's main promise to help the wage-poor is plainly stated in coalition treaty. IRL wished to offer tax benefits to those earning up to €840; pursuant to coalition agreement, the easement goes to those making €615 or less.
«For instance: a person who worked the whole year at minimal wage will, at the end of the year, get nearly a fifth of wages added as refund,» explained IRL chairman Urmas Reinsalu. «This is even more as IRL's tax reform would have secured,» admitted the fresh justice minister.
Mr Tsahkna said the hundreds of yearly additional euros might serve to motivate the low earning envelope-wage-workers to get an official job.
Same hopes are harboured by Saare Parish social adviser Mare Kurri (Pärnu County). As already seen by the increased child benefits, for those barely making it a couple of hundred are great help. The family with three kids, getting a hundred euros extra each month, has been encouraged and has more peace and confidence, she said.
Come new year, child benefits will rise as well – to €60 for the two first children and extra €200 for families with at least three kids.
Ms Kurri admitted there are the families who know not how to make prudent use of the extra money. «But let's think positively about the one who are trying to make it on their own, are able to manage things, and may feel added dignity not having to come ask extra from the parish,» thinks the social adviser.
Principles established, rules pending
Ms Kurri was a bit doubtful about the larger sum paid monthly – perhaps, a monthly extra would work better.
«With the income tax return, some people will postpone payment of utilities thinking that once a year they will get this larger sum to pay them off – ending up with such debts that the tax return isn't enough,» she specified, to provide a practical example. «As the additional money comes, we must see it does not come at the same time that the tax is returned,» advised the adviser.
Meanwhile, said Ms Kurri, the better planners would be able to use added euros to buy school clothes for kids, or wood for the heating. «For them, any help is welcome,» she said.
According to Mr Tsahkna, the incoming social protection minister, the principles of the additional payments are on paper while the rules – how exactly it will be administrated – are yet to be developed. He added that the new support system is not connected with subsistence benefit. True: the latter will also rise – from the current €90 a month, for a family's first adult member and kids, to €130.