In issues of security, unity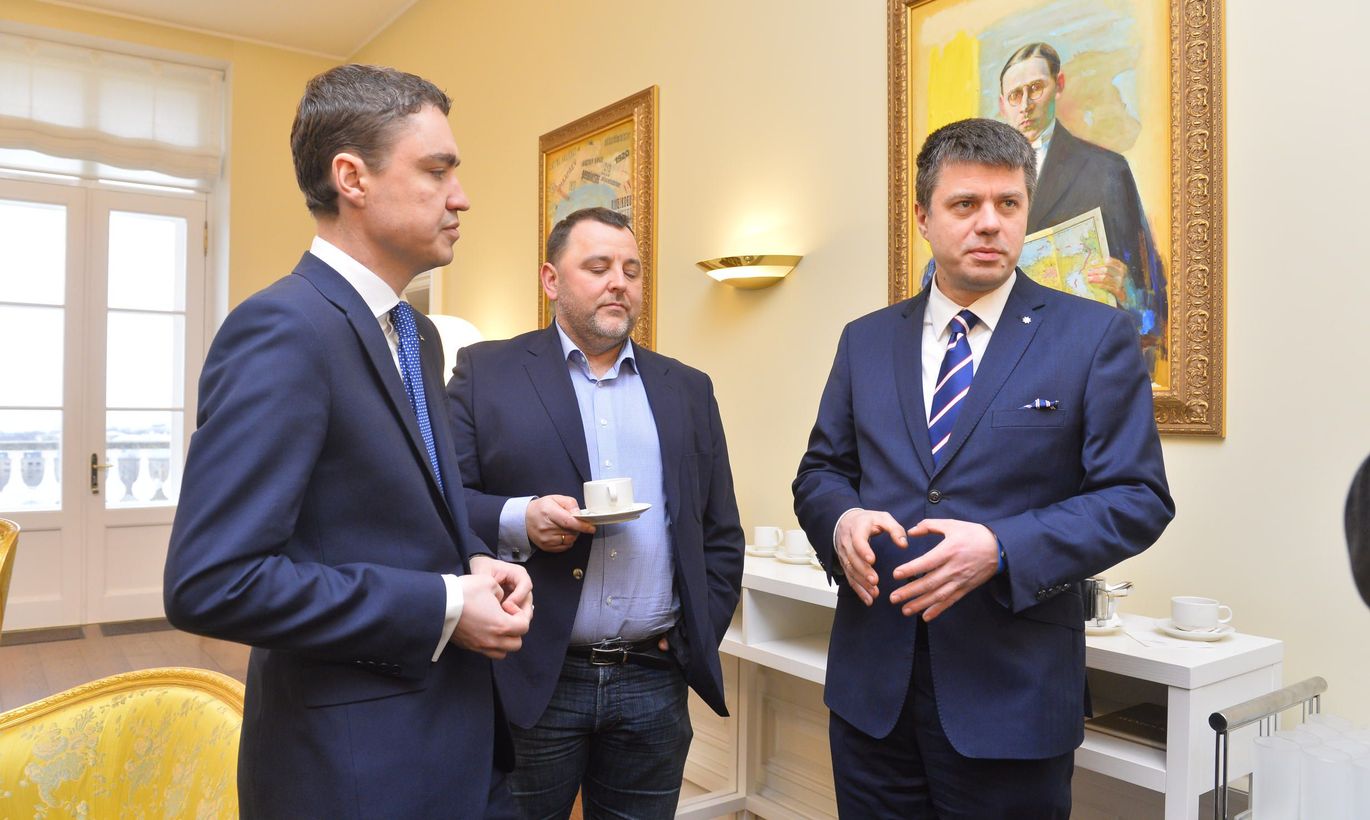 Reform chairman Taavi Rõivas said that they, Soc Dems, IRL and the Free stand united regarding vital importance of allied relations in NATO as well as enhancing capacity of Estonian national defence. Thus, the coalition discussions on security and defence proved harmonious.
According to Mr Rõivas the talks yesterday touched upon progress with national defence management reform – as triggered by constitution amendment – and securing continued and increased allied presence.
IRL head Urmas Reinsalu underlined unity regarding defence costs of at least 2 percent of GDP and permanency of allied presence on Estonian soil.
Also, Mr Reinsalu said there were serious discussions about our political position in relations with allies and regarding international obligations in missions and enhancement of NATO collective defence. «I think this says a lot. In times past, hardly would there have been such an emphasis, in coalition talks, on national defence and security policy, especially the international element,» he said.
Soc Dems chief Sven Mikser said military security will be a topic where the four parties would never break rank or quarrel. «Hopefully, [we] won't quarrel at all, but should there be differences, these are surely going to be greater regarding topics discussed in days to come,» he said.
Also underlining unity regarding the «NATO 2 percent», Mr Mikser emphasised the understanding of a need for broad-based units: manned, equipped, supplied and logistically agile. 
Free Party head Andres Herkel confirmed the parties to stand somewhat united in defence issues. Meanwhile, he said, the topics are bulky and the talks, planned to continue with internal security yesterday afternoon, will be stretched longer for the time being. Internal security, he predicted, will begin to breed differences.
As admitted by Mr Rõivas: while planning to cover national defence and security basics in two-three hours, those around the table proved to have such abundance of excellent ideas on details that they decided to take longer. «Therefore, I'd rather not specify what we will be discussing on what days,» he said.
Again, Mr Rõivas repeated they are not intending to delay but would not hurry either, neglecting details. «Rather, I like it when we, if need be, also agree in very great details,» he said.
After national defence and internal security, the four-party talks are scheduled to cover people's income and economic growth, state reform and people's wellbeing as a broader issue. «These are all nicely lined up and thereafter we proceed with other areas of life,» added Mr Rõivas.
The main delegations feature party chairmen, vice chairmen, council heads, and secretary-generals. As the topics dictate, experts from party ranks are invited to Stenbock House for the talks.
Reform Party: main delegation features Taavi Rõivas, Jürgen Ligi, Keit Pentus-Rosimannus, Urmas Paet and Kristen Michal. Rain Rosimannus, Remo Holsmer and Martin Kukk have also participated.
IRL: main delegation features Urmas Reinsalu, Marko Pomerants, Kaia Iva, Jaak Aaviksoo, Helir-Valdor Seeder and Sven Sester. Also included: Aivo Vaske. Thus far not featured: Juhan Parts.
Soc Dems (SDE): main delegation: Sven Mikser, Indrek Saar, Jevgeni Ossinovski and Andres Anvelt. Also participating: Urve Palo, Rannar Vassiljev and Neeme Suur.
Free Party: main delegation: Andres Herkel, Artur Talvik and Margus Maidla. Also participating: Andres Ammas, Jüri Saar, Tarmo Kõuts, Külliki Kübarsepp, Kaul Nurm and Enn Meri.