Editorial: see you in four months … or sooner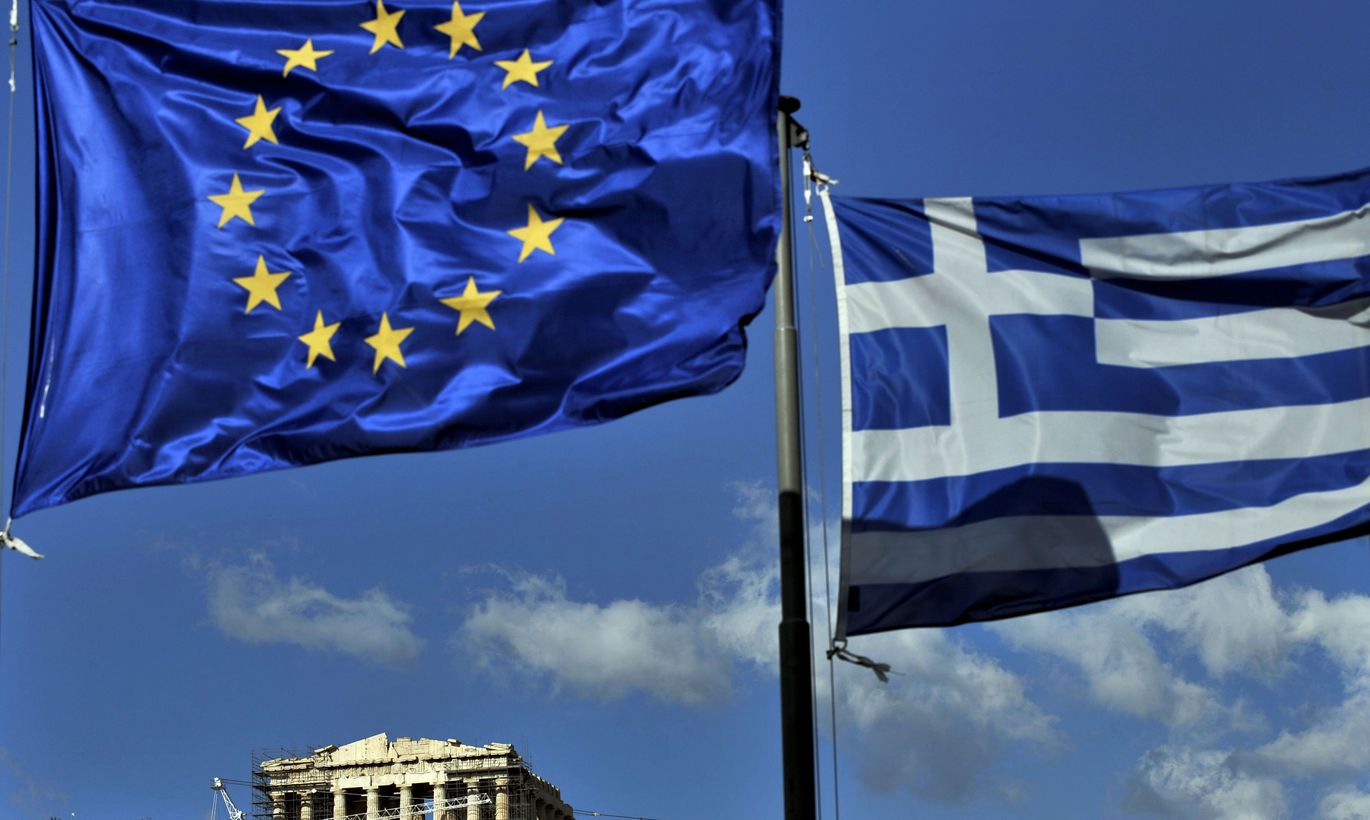 To a bystander, Greece and the so-called troika – European Commission, European Central Bank and IMF – long look like the cacophonic quartet from a parable by Ivan Krylov. Which, as we know, ended in the morale: change the seating if you like, the sound gets no nicer.
The Friday night agreement between Greek new government and eurozone finance ministers, whereby the bailout programme was prolonged by four months and threat of Greece bankruptcy thus postponed, looks to prove otherwise. When, to the public, the thing is shown in a light somewhat different, a result can be achieved which both parties may flaunt before target audience as a win. 
This time, a collision seemed almost unavoidable. In his statements, the new leftwing Greek prime minister Alexis Tsipras has boasted bravado, declaring the end of the troika and the humiliating austerity reforms. Some dozen days ago, 15,000 people flooded the streets of Athens to support the new Syriza-led government.
On the other hand, these couple of past weeks there again has been the louder talk of Greece dropping out (or cast out) of the eurozone. That the European Central Bank had the plan in its back pocket and that Germany, one to reject the Greek plan a few days ago, was willing to let Greece go. Obviously, however, neither Athens nor its creditors are interested in radical solutions leading to and unforeseeable outcome both economically and politically.
Meanwhile, even with the most radical of statements, the hope for a compromise was somehow upheld. On Friday night, they were able to argue their achievements to the public.
Eurogroup head and Dutch finance minister Jeroen Dijsselbloem said, after agreement was reached, that Greek powers supported continued reforms. By today, the Greeks promised to present proposals for reforms which will need approval by European Commission, ECB and IMF. But they never mention the troika. Now, all talk is about institutions.
As explained by the Greek finance minister Yanis Varoufakis, however, the agreement is also supposed to mean that they are not in a passive position regarding what's coming anymore, but active. The minister's speech was spiced up by the Ancient Greek hero Odysseus who, in order to avoid the Sirens, was tied to a mast.
While executing some reforms, the fact remains: Greece's debt burden of 177 percent of GDP is enormous. As also is the reality that, by common Greeks, what is felt is the harder life not some macroeconomic success stories. One thing is certain – after the four months, and earlier as is to be feared – long will be the negotiations and numerous the «red lines». As the endless explanations why the situation now is better than before.