Start-up of Estonians going for global impact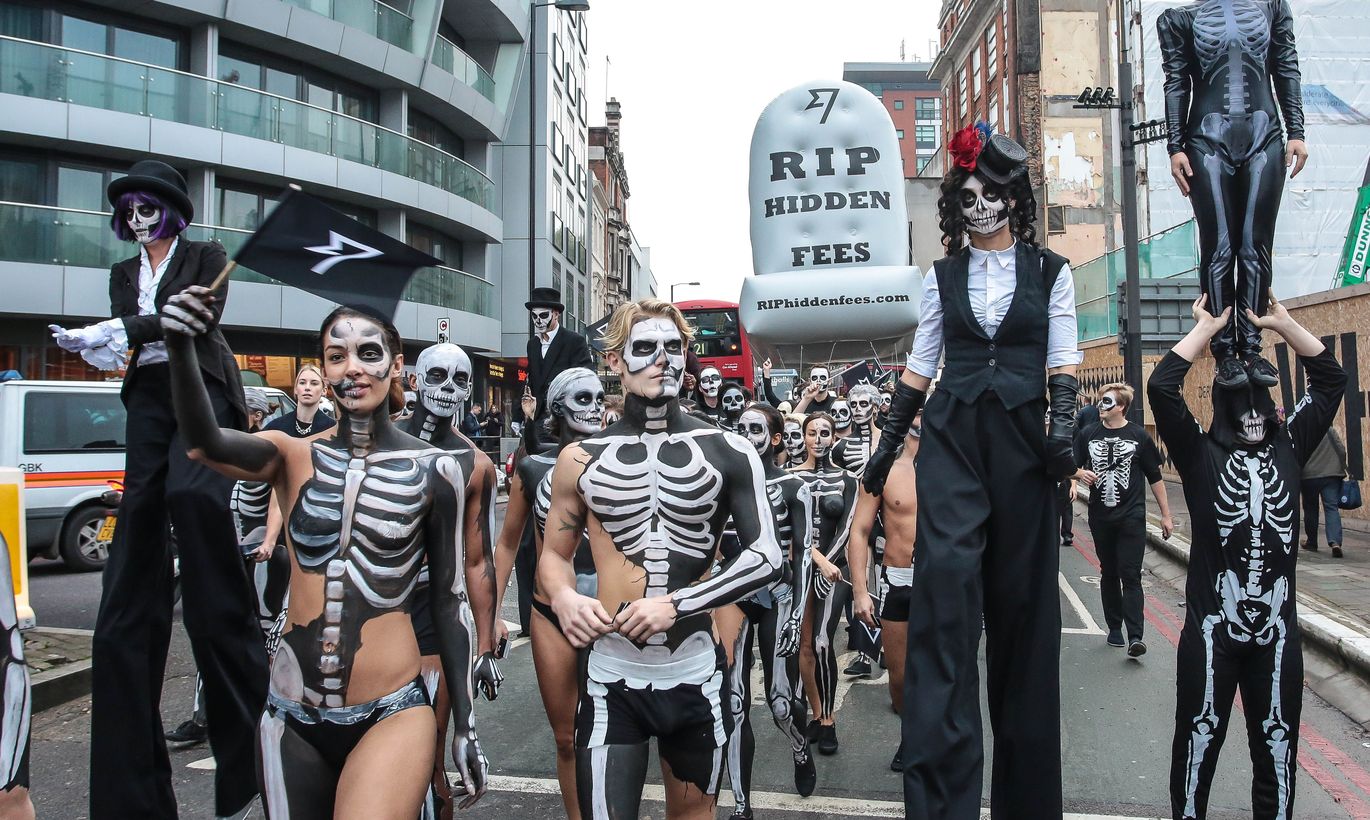 Yesterday was another day for Estonia to make it unto the big global media – the $58m investment by an US venture capital fund into Transferwise, a start-up created by Estonians, went unnoticed by none of the main newspapers.  
Four years ago, creators of Transferwise and former employees at Skype Kristo Käärmann and Taavet Hinrikus developed a service enabling money transfers from one currency to another several times cheaper that at the banks. By now, three billion pounds i.e. four billion euros worth of transfers have been executed via the firm, with last year bringing a record triple growth.
The venture capital firm Andreessen Horowitz (est. 2009) of Ben Horowitz and Marc Andreessen that led the funding, has, among other things, successfully invested into Skype, Groupon, Twitter and Instagram.
According to Financial Times, sources close to the deal hereby assess the value of Transferwise as close to a billion dollars. For the sake of comparison: the world's most valuable start-up, the smartphone producer Xiaomi, is by these people valued at $46bn. The top ten is wound up by Stripe, a company allowing own payment systems to be created on websites, with $3.6bn. Thus, Transferwise is not far behind the world's most valuable start-ups top ten.
In his blog yesterday, the investor Ben Horowitz wrote he'd been considering investing into Transferwise three years ago as advised by Sten Tamkivi (long-term manager of Skype's office in Estonia – edit), but did not follow through and has regretted the decision ever since. According to Mr Horowitz, they did detect the potential in the company back then, but as Transferwise was operating in London it seemed difficult to help them get going from the other side of the Atlantic.
According to a blog post yesterday, Mr Horowitz was aware the decision just kept getting worse daily and he is delighted to «have corrected his mistake».
Transferwise cofounder and CEO Kristo Käärmann said the investment is a milestone in the revolution of finance. «We plan to use the money to expand the Transferwise business globally. We will invest in new staff, product development, and entering new markets. In near months to come, we are planning to open Transferwise offices in USA, Germany and Australia. Also, this year we will open 300 new sequences of currencies exchange,» he explained.
According to Mr Käärmann, Transferwise's business volumes keep growing by 15–20 percent a month and the investment gives a chance to accelerate more aggressively.
While hints are heard among Estonian venture investors about Transferwise getting ripe for sale, Mr Käärmann says this is not on the table short-term. «The goal of Transferwise is building a global platform with weight enough to shake the international currency transfer market,» he said.
Though registered in the UK from the start, some 200 of the almost 250 on Transferwise payroll work at the office in Estonia.
«We are very much interested in increasing the staff in Estonia, and are totally convinced that there are many talented people in Estonia yet who might come work with us. Over the past six months, Transferwise has doubled its staff; lion's share of the new people has started to work in the very Tallinn. Meanwhile, we are also very active on the international labour market; at the Tallinn office, we already have dozens of nationalities represented,» he said.
Asked when Transferwise might break into profit, Mr Käärmann answered thus: «Today, we have chosen the path of reinvesting the income, to grow the business. We want to grow substantially bigger than today, and to offer even more currency sequences.»
The main target group of Transferwise is young specialists and small companies who send salaries from one country to another. Over time, Transferwise has also spawned several competitors like WorldRemit and Azimo, but these are more geared towards money transfers of migrants.
The previous capital involvement round for Transferwise was held in June last year with €18.4m collected and Virgin Group owner Richard Branson hopping aboard.
What can I say – super! This was no surprise, and neither would it be for them to do another capital involvement round this year. This means the company has found its modus operandi – very simply put, the machine has emerged where you drop a coin and several fall out. As the model has proven itself, money needs to be poured in. The money goes nicely into rate of return – expansion – but they do need certain capital buffers as well. When a business model has proven to work, and is multipliable across the world, then venture capitalists are swift to add money. The Uber taxi service is a good example.
The sum involved is more-or-less the middle of the road. Not large, not small. These rounds are usually done so that the percent given to new investors will remain about the same for every round and then the value of the company grows during that. I would absolutely not exclude that this year we might see another round with even larger numbers. Also, the moment may not be long in coming when the company is listed or sold. It depends on how the investors and firstly the owners view their market conjuncture. To hold on or to exit? No investor invests to stay there for the rest of their lives. They will have to get out at some point and this is the kind of market conjuncture calculation – to do it now or wait a bit. But there is some likelihood it may happen this year already, but it may happen after many years. The issue is no longer the business model, but whether they will be able to run ahead of the others when competitors are piling up.
CEO, business angels network EstBAN
This is not just an important investment for a company, this is a marker for Estonia. With Skype alone our success and role model the whole time, then now, thanks to Estonians establishing a company in London, the Estonian start-up thing is on a totally new level. Next to Skype, when it comes to Estonian ecosystem and success stories, this is a totally new level. This is a company that the world has taken note of, a world class company. While with Skype it was the Estonian engineers who did indeed create the technological model, now the business model has also been developed by the Estonian founders. This is phenomenal.
Estonian Development Fund (in 2008–2013, Ms Kakko managed its investments fund – edit) could not have invested in them as, no matter the Estonians as creators, this was a UK registered company. The law said we were to invest in start-ups registered in Estonia. But, naturally, it's such a pity that the Estonian Development Fund did not invest in the company while I was there. 
It is too early to get listed, though. With venture capital fund only just entering, no IPO probably during the year. Rather, the issue is how the largest traditional banks will react to such a shaking of the domain. Rather, it is very interesting what will be taking place on the market now, whether this will bring about some major changes.