Eesti Energia eyes existing European refinery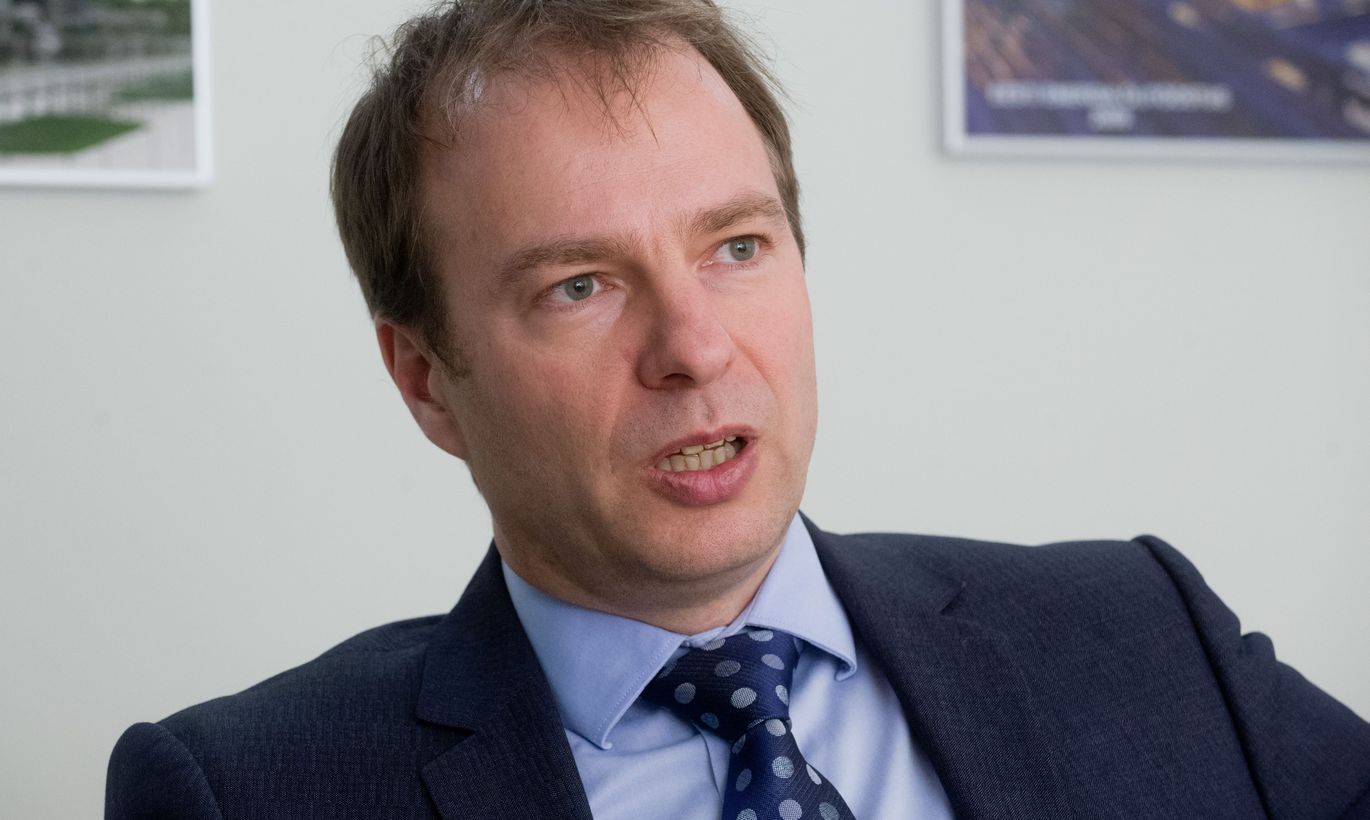 Hando Sutter, Eesti Energia CEO since December, says the company is considering production of motor fuel in a European refinery rather than building the expensive diesel plant in Auvere.
Has the plant to produce diesel fuel from oil shale  now been buried forever?
Building our own refinery is just one option, one which would require very large volumes of oil production. But there's also the option to start producing diesel fuel from oil shale at some existing refinery.
Which refineries might partner with Eesti Energia to produce shale oil? Lithuania's, Finland's?
This is a partner in the EU. It must be technically fitting, motivated businesswise, and have unused capacities. The talks are underway and we are able to provide more information as the decisions have been made. At the moment, we are into research and development, the business scheme isn't number one as yet.
Your predecessor Sandor Liive was quite critical regarding the environment and resource fees prepared at environment ministry. Where do you stand?
When overdoing with the fees, the investments to add value to oil shale will not be made. We proposed that resource fees be indexed according to oil price at global market. The lower the oil prices on world market, the more favourably the officials look at our proposal.
As the oil price begun to drop, Eesti Energia's oil shale project in America started to look shaky?
The American project is not as directly linked to oil price. In 2008, oil was even cheaper than today. The assessment of the project begins with our technological capacity, how to be more effective at drawing energy from oil shale.
The other issue is linked to resources of oil shale: how much of it is there, and what is the quality.
Thirdly: will we be able to sell oil, gas and electricity at the point of production.
Aren't these things clear then, with the American project?
The whole preliminary development is centred on solving these issues. We will be able to go before the council, with proposals, by end of first quarter.
Can it be excluded that the development in America will be halted?
I would not exclude anything today.
How do you look at the idea to split up Eesti Energia?
First we will need to get the business strategy in place, then we may start to discuss how we will be shaping the structure and these enterprises.
What was wrong with Eesti Energia's current business strategy, seeing it needs to be changed?  
The strategy does not necessarily need changing. The owner expects us to make added value with oil shale, and cut environmental impact. The current strategy foresees that, instead of burning oil shale into electricity we'd begin to also produce oil and oil shale gas, whereby we'll double the efficiency. Rather, we need to translate the strategy into an action plan, so to speak.
Would the group survive separating the distribution network and mines from Eesti Energia?
Should somebody, for instance, lift Elektrilevi out of the Eesti Energia group, this is a political decision and I cannot see the benefit for the consumer.
At Eesti Energia, all investments have been based on oil shale. This is a natural value chain which would be difficult to split. When it seems that demand for oil shale is exceeding the supply, it may be considered to start trading with oil shale at market conditions. But such a solution does not mean that the mines, for instance, must be separated from Eesti Energia.
Why do Eesti Energia clients receive one electricity and transmission bill from Elektrilevi, while the clients of competing sellers need to bear with two separate invoices?
This is not about Eesti Energia, but in the solutions prescribed by law. If Eesti Energia would send two invoices to its 600,000 customers, this would be extra costs for us and customer alike.
Should there be monthly auctions where Eesti Energia competes with VKG (Viru Keemia Grupp) who is currently complaining at shortage of oil shale?
Auctions for a month would not satisfy us. The Enefit280 oil plant and the new Auvere power plant, at the final stages of investment, need five million tonnes of oil shale a year, for the two of them. Rather, I'm concerned that the mining permits expiring in 2019 would be extended, in near future.
Will Eesti Energia in this case have no oil shale at all left over to be sold as raw commodity?
Exactly. In times past, they issued VKG mining permits just the same way as to Eesti Energia, and basically they have made investments which, to keep them going, would require more mining volume than the permits allow.
How do you view use of the Auvere power station that Eesti Energia has treated as a politically demanded investment?
Behind the Auvere power station there indeed lies a state decision, in order that, for energy security's sake, we would continue to have oil shale based electricity production capacity in the future. On the market as a whole, electricity production keeps being added and consumption is falling off. If the production cost of our electricity is higher than sales revenue, we will surely not engage any plants. Currently, however, higher margins can be earned at the Baltic and Nordic electricity market than by oil production.
Am I getting it right that the Enefit280 oil plant is yet to achieve its designed capacity?
Short term, the capacity designed i.e. 280 tonnes of oil shale per hour has been achieved. Eesti Energia does not doubt that the technology is useful for future investments. At the moment, the plant is capable to work up to 70–80 percent. This is intentional and planned activity, as the device has to be stopped at times for checks and adjustment.
For ourselves, we have set it as a goal that technology has conclusively proven its worth when it works stably at designed capacity for a quarter. This is technology unique in the world where, within the same cycle both electricity, retort gas and oil are produced from oil shale – in comparatively large volumes. We must be ready by year's end.
How will the closure of old energy blocks affect jobs in Eesti Energia?
There will be less unskilled workers, and the employee quality must rise. The new Auvere power station will only need 40 workers to operate 300 megawatts, which is a relatively small number. The mines have become much more effective.
Meanwhile, in ten years we will need nearly 300 new engineers: in mechanics, energy, chemistry. We can't rule out having Eesti Energia to bring in engineers from abroad, but before all that I have a message to young people in Estonia: study engineering, for we will be able to offer good and perspective jobs.