Please note that the article is more than five years old and belongs to our archive. We do not update the content of the archives, so it may be necessary to consult newer sources.
Behold the 100 top valuable firms in Estonia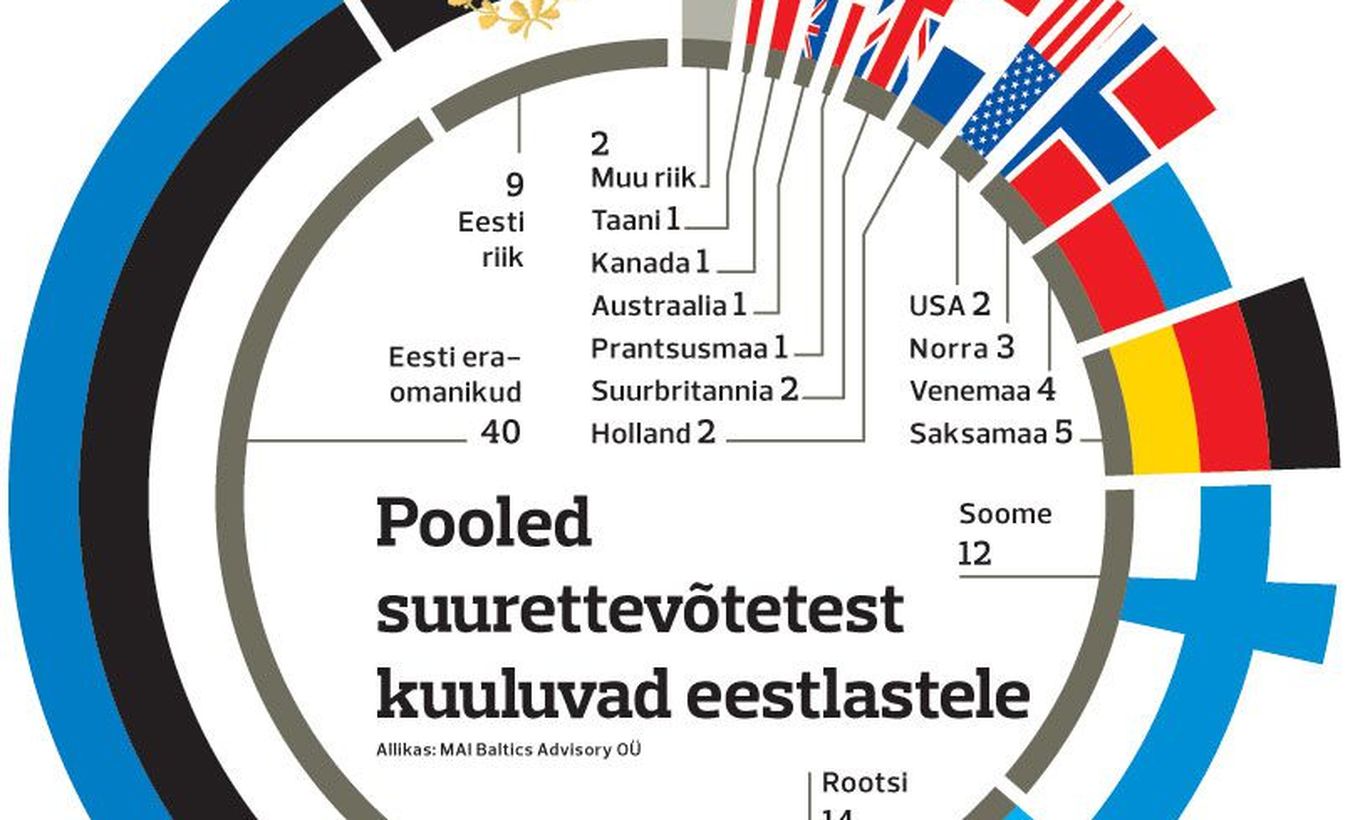 Over these past four years, the total value of Estonia's hundred largest companies has basically stayed the same, with way to grow to the pre-crisis level. In 2007, the value of 100 biggest native firms amounted to €21.6bn.