Poor reputation to equal jobless taxi driver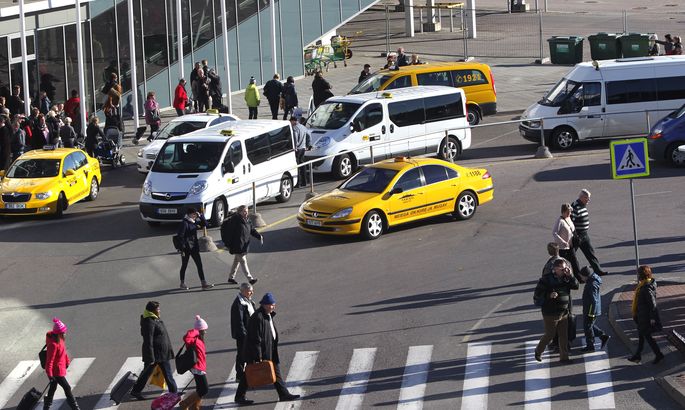 Pedal-to-metal driving style and defiance towards red lights may mean job loss for taxi drivers in times to come: a law amendment is demanding that they have a good reputation.  
«In longer term, taxi service should become of better quality, and the pirate taxis will be history,» said Riigikogu member Arto Aas (Reform Party) regarding a vital upgrade in Public Transport Act.  
For instance, the bill prescribes that taxi driver jobs are for those confirmable to requirements of good reputation. According to Mr Aas, there are no plans for a good reputation assessment committee, as an extract of punishment register will do: before issuing a licence, the local government needs to check if the aspiring taxi driver has valid punishments.
Good reputation may also be lost due to repeated minor traffic violations such as venturing unto intersections or crosswalks under red light, drunk driving or significant speeding.
«These are the rather usual violations and if somebody has the will, he does the two fines and says you no longer conform to good reputation requirements, strips the taxi driver of the service-provider card and that's the end of it,» noted Mr Aas.
Such infringements also include violations of language requirements or such related to consumer protection. «If somebody would strictly inspect these good reputation requirements, I think within a month Tallinn would have not a single taxi [left],» thinks Mr Aas.
Taxi drivers may be checked by both municipal and the «real» police. As taxi driver service cards are issued by local governments, the latter have the authority to withdraw these upon violations i.e. drive the repeatedly erring one out of job.
In addition to good reputation, a taxi driver needs to do well financially – meaning he is not in court declared bankruptcy and he has no un-managed (staggered) tax arrears. 
The other major amendment will be the state allowing local government to set price ceilings. «These must ensure that all costs are covered and a normal business profit is allowed, but no longer may they ask five or ten euros for kilometre,» related Mr Aas.
Local governments will be empowered to issue lists of things for which a driver may ask money. «Councils may decide that money may be asked for entry and waiting time only, but for lifting a suitcase a driver may charge no fee,» said Mr Aas, to provide an example. It is the very baggage fee right that taxi drivers are adamant to have.
The parliament member said, however, that the price ceiling is something that hotels and the city of Tallinn specifically have long waited for. According to adviser Piia Schults in charge of the bill, Tallinn weekly gets numerous notifications where tourists have been asked €60 for a ride from hotel to port, and the city can do nothing with the complaints as that's what the taxi company's official price list says.   
«I hope the city of Tallinn will not overdo it, prescribing that a taxi must drive for 5 cents per kilometre, for then we'll have the adverse effect – the guys driving new cars and diligently paying taxes will disappear, with 20 years old Opels left on the market,» said Mr Aas.
Though Tallinn's edges now touch the neighbouring communes, Mr Aas says price ceilings may not lead to a situation that, for instance, taxi drivers register in Viimsi where there is no price restriction and will then work in Tallinn. A taxi driver registered in a neighbouring commune may only accept a client in Tallinn if he is just on his way back from there. «But it will not do that a Viimsi taxi takes a client from Kadriorg to Mustamäe, » said Mr Aas.
The law also makes a marked difference between rental car with driver and a taxi. A rental car may have up to nine seats and needs an activity licence. A rental car with driver may have no taximeter not taxi plate. Neither are they allowed to wait for clients in taxi stops. «If drivers who currently operate like that desire to continue the business, they need to register as taxi drivers or, as they go for a ride with a customer, just agree about the price,» said Mr Aas.
Although taxis are a pan-Estonian phenomenon, Mr Aas says such large change is mainly because of Tallinn, as «no-one else has come here complaining». «I think the city is very happy over these amendments,» said the MP.
He admitted, however, that while Tallinn authorities have continually pointed towards the flawed law, they have over these past years actually not used the existing options to help regulate taxi market.
Yesterday, the Public Transport Act was at its initial reading in Riigikogu. It will probably be signed at the beginning of the new yea, to enter into force starting summer of 2015.