US vice president Biden acknowledges Estonia for good allied relations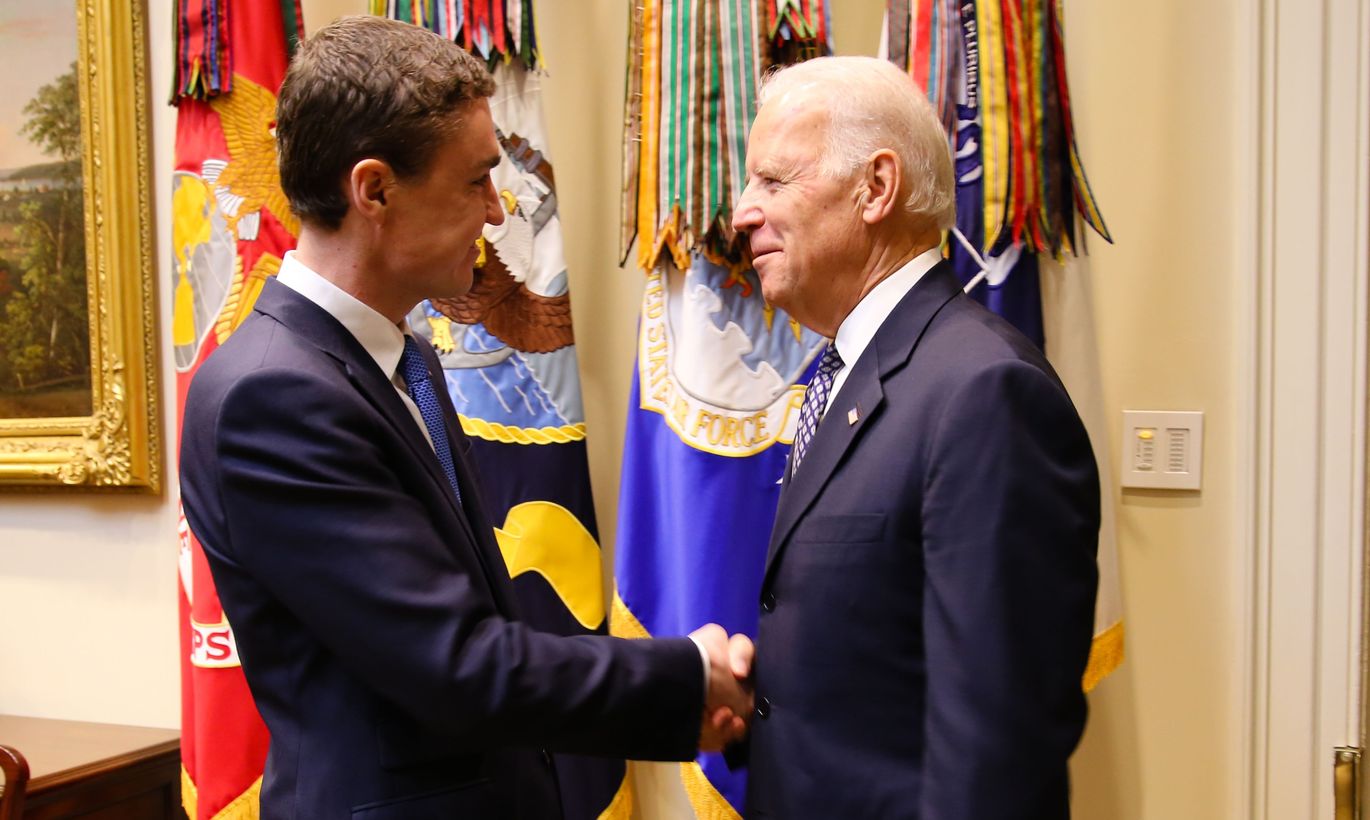 Estonian Prime Minister Taavi Roivas on Wednesday discussed the security situation in Europe at the White House with U.S. Vice President Joe Biden who said that allied relations with Estonia are an example to other NATO member states.
The main topic of the meeting was the security situation in the European region and the continuing presence of U.S. forces in Estonia. At the beginning of the meeting Biden thanked Estonia for good allied relations, and acknowledged the Estonian people for dedication to the country's security and for contributing 2 percent of its GDP into national defense. According to Biden Estonia is an example to many other NATO allies. Roivas stressed that to show the strength of NATO and the commitment of the U.S. it is extremely necessary that U.S. forces have a long-term presence in Estonia. «The Estonian government has made a principled decision to keep defense spending at the level agreed upon, and in addition we will cover the costs of receiving the allied forces which means that next year defense spending will amount to more than 2 percent of the GDP,» spokespeople quoted Roivas as saying.
Roivas affirmed to Biden that Estonia is working toward increasing energy independence. Biden acknowledged the productive cooperation of Estonia and Finland which will increase Europe's energy independence. They also talked about the European Council meeting taking place next week and the topics that will be discussed there. Biden confirmed that the U.S. is ready for additional sanctions and Roivas supported that.
Both Biden and Roivas said that the U.S. and the European Union will continue supporting Ukraine politically as well as financially. Talking about economic relations between the U.S. and Estonia, Biden applauded Estonia's information technological development and thanked Estonia for Skype which he uses daily to communicate with his family. After meeting with Biden, Roivas visited the Capitol where he met with speaker of the House of Representatives John Boehner.
After that Roivas held a speech at the Atlantic Council think tank.
Roivas is on a visit to the United States together with a business delegation to promote economic and security cooperation between the two countries. He will return to Estonia on Dec. 14.