For IT-firm Acronis, expanding into Estonia was no easy decision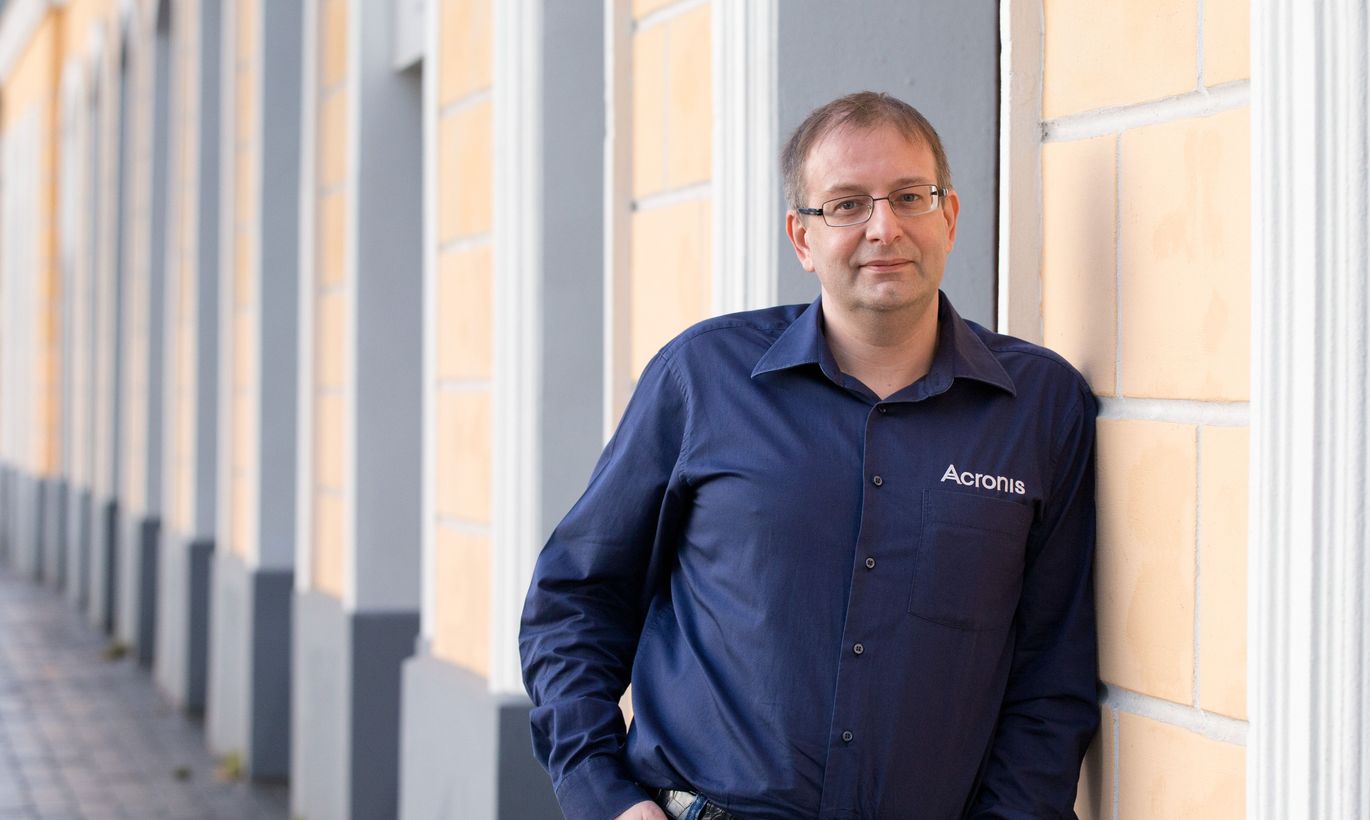 Yesterday, international data protection systems company Acronis announced creation of new development centre in Estonia, in five years hopefully to employ 500 people.
A main reason for the new development centre is gaining access to European labour force, as bringing Europeans to Russia is no easy feat, says Acronis vice-president Stanislav Protassov. At the moment, the company has development centres in USA and Moscow.
«We will start small. The plan is to have 50 to 100 staff in our Estonian team, half of which will come from the Russian development centre and the rest will be EU citizens,» said Mr Protassov. «Probably, most of these will be Estonians, but we want the development centre to work with all of Europe and it would be stupid not to lay hold of the option.»
First and foremost, Mr Protassov intends to recruit staff from the neighbouring Latvia, Lithuania and Finland, but he says technical education is also good in countries like Hungary, Romania, Bulgaria, Germany and France.
«Now all countries understand that highly qualified labour force is very vital for the prosperity and sustainable development of a state. This was obvious in Russia where since 1991 investments ceased into education and research, which was a catastrophe for scientists and the intelligentsia. At long last, the state realised that if they wish to establish sustainable economy, they need to invest, and now Russia is already spending quite a lot on education,» related Mr Protassov.
An important criterion while selecting a spot for the new Acronis development centre was closeness to Russia and the hope that it would be easy for Russians to integrate here. «Estonians and Russians share a piece of the history, understanding, and you have quite many Russian speaking people,» said Mr Protassov. «Many people will not understand this, but there's a big difference if you fly 1.5 hours of three hours by plane. In Estonia, you can hop in a car and be in Russia in three hours.»
To test Estonia, Acronis brought over 30–40 engineers and the foundation Enterprise Estonia (EAS) introduced to them the educational system, the enterprises and the agencies, providing an overview of how the state operates. «The people liked it and that was a good sign. Most of these who were here to be introduced wanted to move to Estonia,» said Mr Protassov.
Towards EAS, he has only good words to say – according to him, they were taken care of while in Estonia, from management of meetings schedule to organising lunches. «The neighbour Latvia said, however: «Oh, you want to come to Latvia? Fine!» And that was all. In Estonia we realised you really wanted us – this is very important, because then we can work together to find answers to questions together, and there will surely be many questions,» he said.
At the same time, Mr Protassov admitted it was not as easy to decide in favour of Estonia as one might think. First of all, he is worried about the high labour taxes and that's why they still harbour doubts whether Malta would have been a better option.
According to him, many Estonians – especially those in the government – do not understand what actually brings IT-companies here. «I have been told many times that corporate income tax is zero. This is irrelevant. An IT research and development centre is actually a costs centre where you spend money, not make money,» he said. «What matters is social tax. For instance, an average specialist makes €4,000 that needs to be transferred to his bank account every month. And then you need to calculate how much you need to spend on top of the net amount.»
According to him, in Russia 20 cents need to be paid on top of every dollar of salary paid out. In Malta, it's 33 cents, in Estonia 71 cents, in Latvia 78 cents and in Finland 90 cents. 
Also, Estonians aren't friendly towards immigrants. «You have to live here for eight years to get the Estonian passport. In Singapore, a permanent residence permit may be applied for in a year and it can be sped up – I got it faster if I remember correctly. And a couple of years later I could apply for a passport. In Estonia, becoming a citizen is rather complicated at the moment,» he said.
Even so, the positive arguments won out and Mr Protassov envisions Estonia as a land of bright future. «In life, it is not so much where you are at the moment, but where you are going. I see Estonia is in the right path. That gave us optimism and helped to make the decision,» he said.
Acronis is developing data protection solutions – they produce software to store backup copies of data, to manage catastrophe impact, for safe sharing of data and safe access.
The Swiss-registered enterprise was established in 2003 and currently has five million clients in 90 countries. Their product portfolio holds over 50 backup copies and data restoration technologies. Acronis was established by Sergei Beloussov, Ilja Zubarev, Maksim Tsõpljajev and Stanislav Protassov. The Acronis CEO Beloussov is also a well-known risk capitalist and biggest partner at investment company Runa Capital. Also, he has invested into the quantum mechanics fund QWave Capital.
Acronis International GmbH
Registered in Switzerland
International headquarters in Singapore
Data protection software products in 14 languages
5 million clients in 90 countries
18 offices in USA, Japan, Australia, Russia, United Arab Emirates
EAS  foreign representative in Russia
EAS internationalisation division is daily involved in introducing Estonia in the world, aimed at getting enterprises and top specialists interested in Estonia. We have worked hard towards investments with high added value coming to Estonia, and it is a joy to see our work has been fruitful. The EAS division shares advice with potential investors and provides access to its broad contacts network which the investors are happy to use and appreciate a lot.
With Acronis, EAS has intensively dealt for over half a year. To that end, we have worked in cooperation with various agencies and key persons in IT-sector.
We clearly feel there is interest in Russian companies towards investing in Estonia, especially so in the IT-sector. Our advantages are the stable environment, highly developed IT-sector and e-services, low level of corruption and bureaucracy, a good business and living environment, plus the logistically favourable location and good foreign language skills. Definitely, it has also helped that as a state Estonia has taken right decisions which the foreign entrepreneurs and top specialists are aware of. Meanwhile, we should not rest on laurels – we need to seek new opportunities how to make our investment environment more attractive yet.