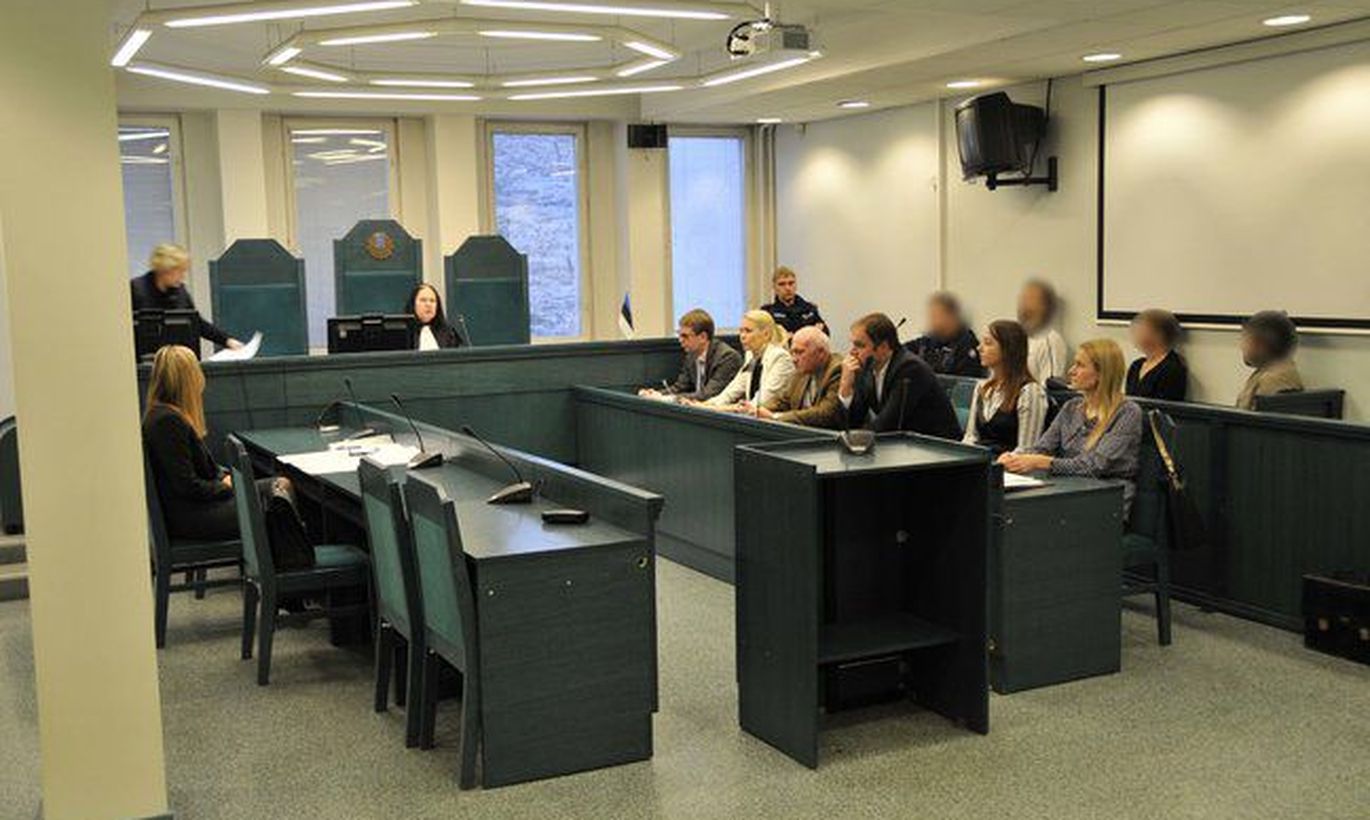 Sergei Bõstrov, for years in charge of a top priority department at Estonian foreign intelligence, was a cocaine user – as unearthed by criminal case regarding embezzlement of money at the agency.
In the eyes of law the amount was small, less than a gram of cocaine meant for personal use and to be passed on to acquaintances if needed – a criminal finding stumbled upon by Security Police (Kapo) investigators while searching the home and car of Sergei Bõstrov, key figure in money embezzlement case.
For the counterintelligence, the cocaine habit of Mr Bõstrov, for years in charge of special operations and recruitment at foreign intelligence, was a bolt from the blue. That for 12 years – from 2002 to 2014 – Mr Bõstrov, a man living in a modest terraced house, had organised continuous embezzlement of intelligence money, was crystal clear for the investigators by then.
€608,000. That's the sum pocketed during the 12 years by Mr Bõstrov, his right hand man in the Information Board Pavel Kotkin of foreign ministry and Kapo background, and subordinates to the men. That'll be €50,000 a year. Averaging about €4,000 a month. Some months more, some months less. Depending on the operations.
To steal €50,000 seems a lot. However, the sums handled in foreign intelligence are large, reaching tens and at times hundreds of thousands. For those that know the systems, it isn't hard to take a bit from time to time. Especially when your accomplices in the selfsame organisation write reports that outwardly polish up the embezzlement as legal.
In the embezzlement scheme set up by Mr Bõstrov, that's the way things allegedly were. There were the people who batted out the reports on where the money was spent, and there also were the bosses who formally approved the reports. All in the same department. All shared the spoils.
Mr Bõstrov got the biggest portion, followed by the egocentric Mr Kotkin, for years known for his love for things luxurious. The latter officially worked at managing foreign ministry's diplomatic security department, while drawing a second salary from information Board.
During the course of time, a suspicion of large scale embezzlement did arise. In the minds of colleagues at Information Board. Thereafter, the foreign intelligence took a step unprecedented in the world of spying – inviting counterintelligence guys from Kapo to investigate the suspected embezzling.
A forced move, in a way. By itself, Information Board lacks proceeding capacity and that was the easiest way to take things to court so that the sensitive data would only be seen by intelligence agencies who daily deal with state secrets anyhow.
Yesterday, the corrupt foreign spies faced court in Tallinn, part of a compromise procedure. Though all five had admitted to being party of the crimes, still some did try to hide their faces from the Kapo video operator who filmed the closed court session.
Four of them have been under arrest for the past six months, wherefore two punished with close to half year of real imprisonment will soon be set free.
When talking about Mr Bõstrov, for years a respected figure in intelligence, and his subordinates, the Information Board director-general Rainer Saks had no compliments to spare. «In their work, they have totally failed,» Mr Saks observed at the press conference.
While some months ago the inner circles were saying the Mr Bõstrov case will be mere public execution and within the system nothing would change, Mr Saks assures us that will not be the case. «I thing in this case we have managed to glean the maximum – how to change these control mechanisms,» promised Mr Saks, a schoolteacher by background. «We have gone over these things many times now, and I believe there will no future cases of this sort.»
According to state prosecutor Inna Ombler, the arrested assets of those convicted – the money on bank accounts, investment gold, real estate and other assets – serve to fully cover material damage done to Estonian state.
Most of the accused were also convicted in oral disclosure of state secret. According to Rainer Saks, this  mostly concerns activities within Information Board and is no threat to security of Estonian state.
Punishments of former spies
Sergei Bõstrov – imprisonment for four and a half years.
Pavel Kotkin – imprisonment for three years, of which he will have to actually serve 11 months.
Sven Randlane – imprisonment for two years and four months, of which he will have to actually serve six months and 24 days.
Ines Piibeleht – two years of imprisonment, of which six months and ten days will actually be served.
Lauri Vihula – two years and seven months conditionally.