Conscript hospitalised by explosives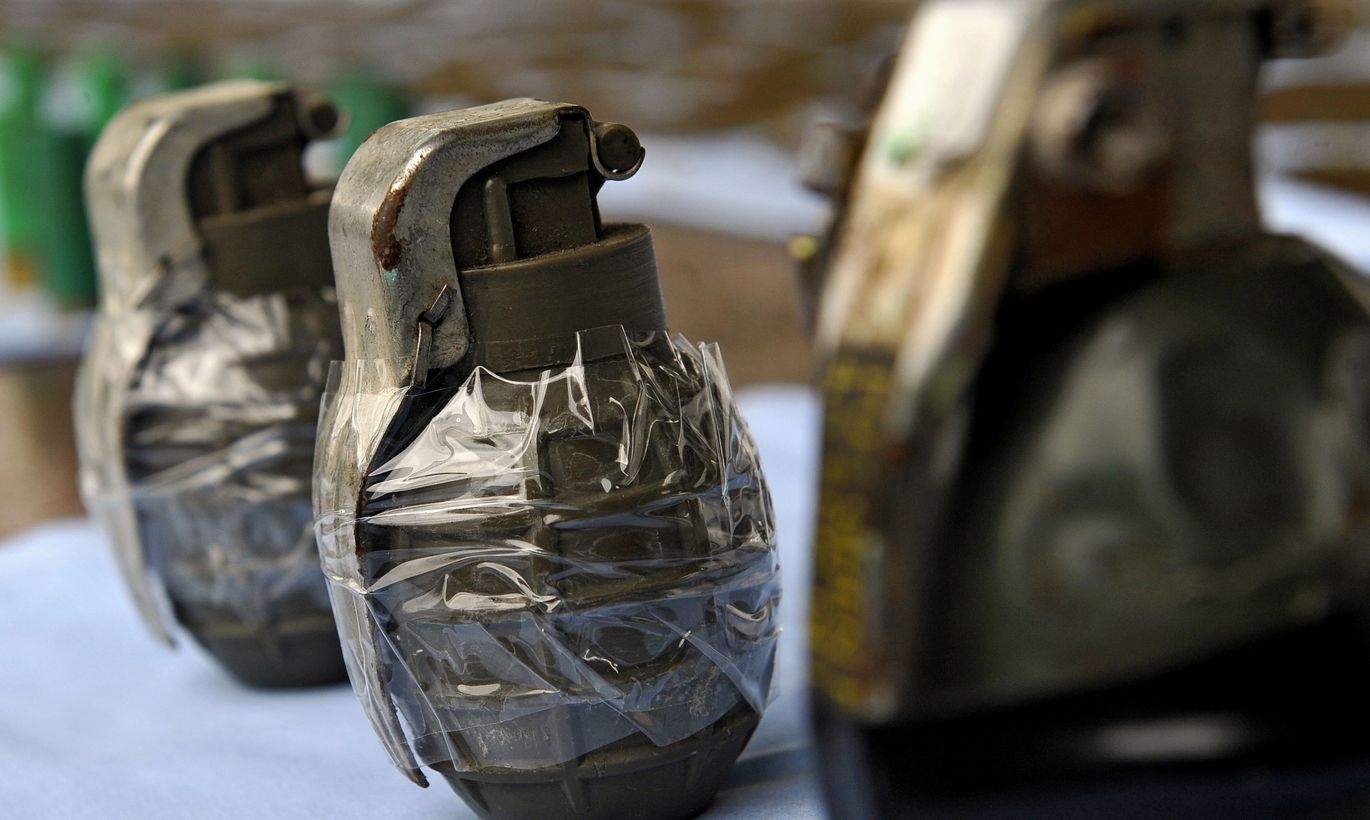 A month ago, a conscript at Kuperjanov Infantry Battalion was hospitalised due to injuries by an explosives package going off.
To the knowledge of Postimees, a conscript while in trench at exercises was hurt on October 22nd in Kanepi Commune when an imitation device was thrown close to where he was. The victim was given first aid and taken to Võru Hospital. The conscript had his leg damaged and according to a source seeking anonymity he may remain an invalid in worst case scenario.
«At the exercises, imitation devices including explosives packages were utilised. Prior to use of such, the participants undergo instructions on safety. In order to clarify circumstances and causes related to the accident, 2nd infantry brigade and military police have launched disciplinary proceedings,» said Kuperjanov Infantry Battalion press representative Second Lieutenant Jaanika Ojakõiv.
To begin with, the injured conscript was treated at Võru Hospital and thereafter at the battalion's medical centre. Almost four weeks after the accident, at the request of parents, he was on Tuesday granted permit to go downtown. «The health situation of the conscript currently allowed downtown is stable and the Kuperjanov Infantry Battalion is hoping for his soon recovery and return to service,» said Sec. Lieut. Ojakõiv.
The reader who wrote Postimees of the incident was worried that the Defence Forces were trying to hide what happened and the persons responsible go unpunished.
According to formed defence ministers Urmas Reinsalu and Jaak Aaviksoo, the Defence Forces have never tried to go quiet of accidents. «I have no information about the Defence Forces covering up accidents with conscripts,» assured Mr Reinsalu. «As former defence minister I cannot say there were any traces of accidents with conscripts not proceeded after the due order.»
Mr Aaviksoo said no-one has the right to force another to be quiet. «I have no reason to think it would be otherwise in Defence Forces than in any other organisation. [But] no-one is excited to report accidents.»
Asked if public ought to be informed about accidents with conscripts as Estonian males are under conscript duty, Mr Aaviksoo said: «I think it should be considered what it would mean in practice. I see no need for special arrangement in Defence Forces.»
According to Mr Reinsalu, the Defence Forces are open enough as it is. «Estonian Defence Forces are a people's army and quite open. It is prudent in every way to have an open communication culture and the Defence Forces are a part of the society and this is the way the people trust and feel it to be.»
The last time news reached the media about a conscript-related accident was this March as a lad's head caught in a howitzer. In the March of 2011, a conscript lost fingers on one hand due to explosive package going off in a forest camp. In March 2004, two Kuperjanov conscripts were injured by explosive package. Also, an explosive package injured a conscript in November 2003.