3 operators to simultaneously introduce 21 electric taxis in Tallinn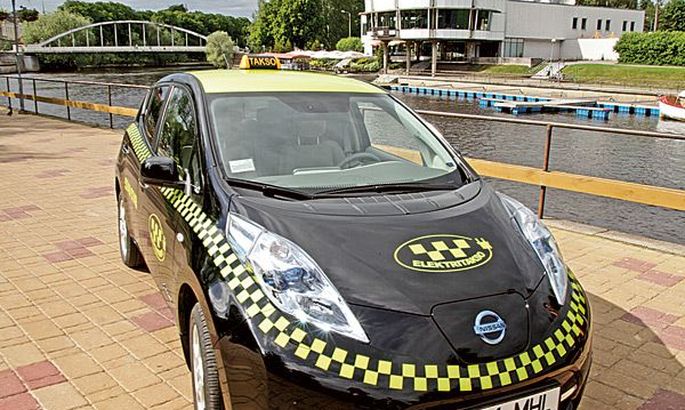 Three taxi companies in Tallinn are about to simultaneously put into service 21 Nissan Leaf electric taxis on Wednesday with a view to eventually bringing their number to 32.
«As we know, Tallinn is running for the title of European Green Capital 2018. Because of that the city of Tallinn is aspiring and making efforts in its day-to-day activities toward achieving a better and more sustainable urban environment,» Vice Mayor Arvo Sarapuu said in his remarks released by spokespeople. «Also the arrival of electric taxis in our urban landscape marks an important step toward improving the urban environment and quailty of life,» he said.
Electric cars will be introduced in the Tallinn taxi system in a ceremony on Wednesday.