Tallinn stops small shops spirits sales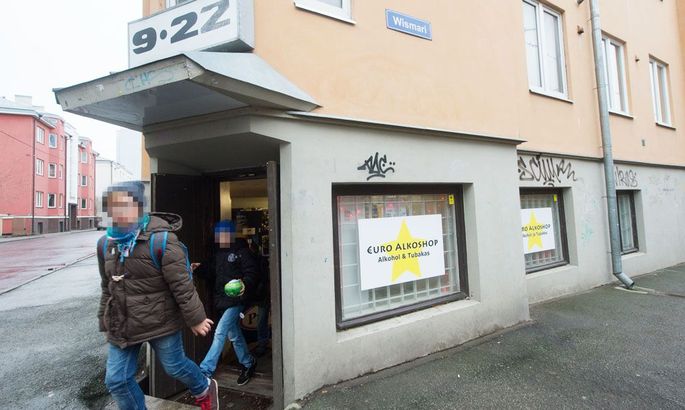 Today, Tallinn city government council deliberates bill by council which, among other restrictions, prescribes that shops selling alcohol are to have area of 150 square metres or more.
Also, sales of alcohol is planned to be halted at stores with front doors within 50 metres of some educational establishment of hobby school. Limits also await sports events where alcohol may only be sold «in (a) sales spot(s) located on area specified and fenced for the target group». The bill also bans alcohol sales in gas stations.
The limits seem tough but Tallinn enterprise department expert Aave Jürgen points at the overall picture of trade in Tallinn. «As at October, Tallinn has about 2,000 alcohol sales spots. Of these, 1,161 are catering establishments where alcohol also is offered. 237 places have alcohol whole sales, and 619 stores include alcohol on shelves,» listed Ms Jürgen.
According to her, the 150 m2 max limit only touches shops, and these include all larger and smaller shopping centres. Ms Jürgen does not think the under 150 m2 stores are very many.   
Total area, says Ms Jürgen, is considered to make it simple. «For stores located on rental premises, owners have contracts with square metres specified. When shopkeeper owns the facilities, we get the area from register,» explained Ms Jürgen.
Also for the sake of simplicity, restrictions will not apply to pre-school children's establishments. «Today, child care in any apartment block also counts as kindergarten, so it would be beyond us to check it out. Also, a kid as a rule goes there with a parent so he/she will not be strolling around a liquor store alone,» explained Ms Jürgen, adding that alcohol ads are banned near kindergartens anyway.  
Asked about the Regalia liquor store not quite 50, but 60–70 metres from Tallinn French Lyceum, Ms Jürgen said this is an exceptional case. «We want to establish general rules; the bill was not compiled to shot this or that alcohol store. Probably, there are other exceptional or so-and-so cases as well.»
On such exception would be the alcohol store on the Videviku and Planeedi St corner. In reality, the store is across the street from Tallinn Gymnasium of Humanities but its official address is Koidu St 97 and its main entrance is in another street so the ban is no threat – if area is sufficient.
Meanwhile, trouble is brewing for Tatjana who runs a liquor store in the semi-basement of a residential building at Wismari and Kapi St corner. The sign says «Euro Alkoshop» and in it, alcohol is not the sole stuff sold – but a vital one. «So who needs this thing? How come they up and ban? I have invested money here, assumed loans. I should do at least three more years of business here to more-or-less break it even. I have three people working for me right now and I'm just about to hire a fourth. They would all be jobless and so would I. Who would win from this?» asked Tatjana.
Having calmed a bit, she said perhaps she will reach the 150 m2 quota if every nook and cranny be counted.
A small shop owner opting to stay anonymous said the landlord had just offered a 40 m2 storage on top of the 120 m2 sales area. «I said I'd be thinking about it, though in reality there's no need. But now I will have to seriously consider – to expand or to close doors. Without alcohol, a lone grocery store will not survive,» he said.
But a letter of explanation to the bill explicitly says the small shop folks like Tatjana are the root of the evil in city governmental eyes. Therein, Estonian Institute of Economic Research is cited saying in 2013 for 26 percent of participants in the study the closest alcohol spot was in a residential house or neighbouring house, and for 60 percent it was a ten minute walk. «To cut the numbers of such stores, and the option to get alcohol in a couple of minute walk, the minimal requirement for a store is raised from 75 to 150 square metres,» reads the letter of explanation.
Just the stores in harbours and airports are spared the ban. Also, the village store in Estonian Open Air Museum may proceed with sales of spirits – made especially for visitors – with a clean conscience. 
Pursuant the bill limits are set to enter into force starting July 1st 2015.