Maltese maritime investigators probing grounding of Estonian-owned MV Kertu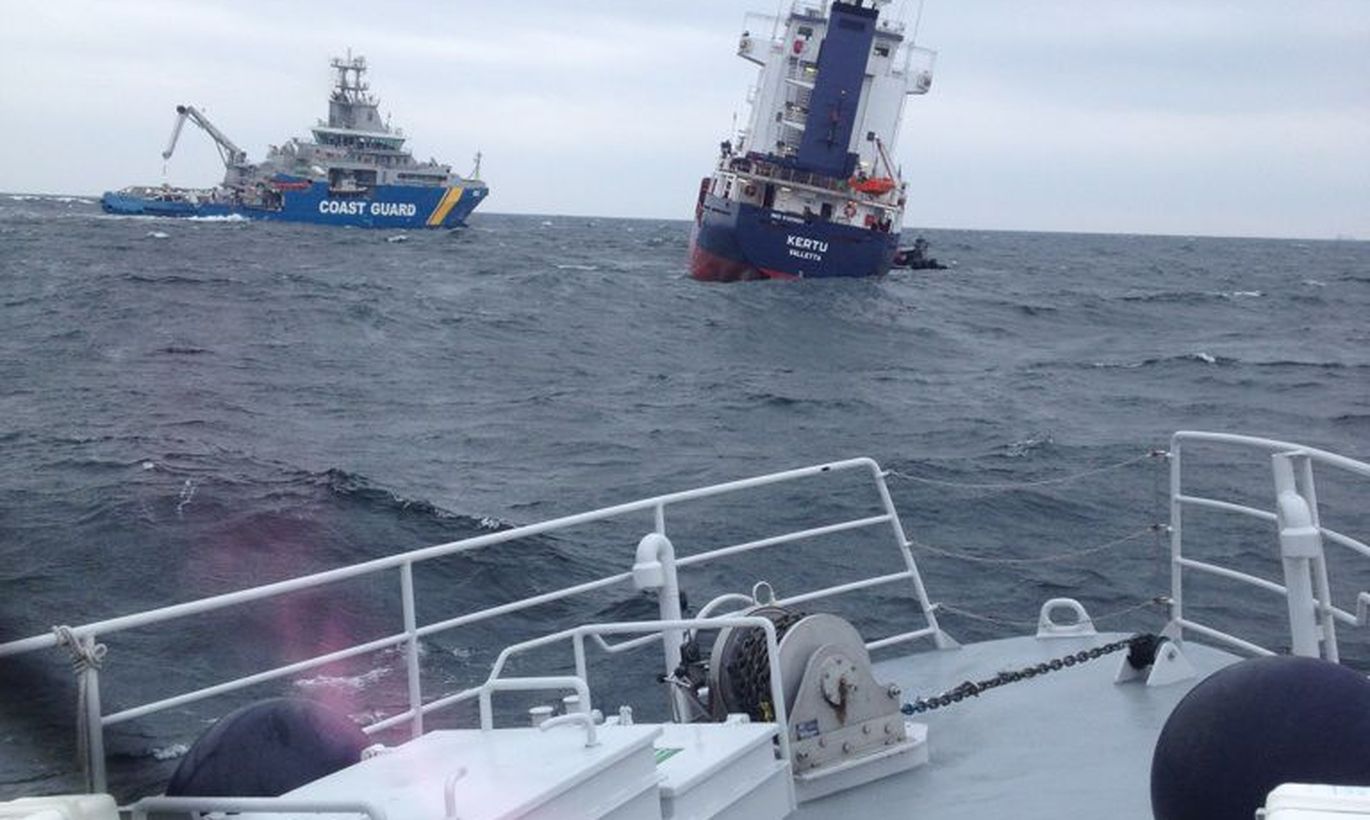 The Marine Safety Investigation Unit of Malta is investigating the grounding of the Maltese registered MV Kertu, a general cargo vessel belonging to the Estonian company Baltic Maritime Logistics Group that ran aground near the south end of the Stockholm archipelago in Swedish territorial waters early on Wednesday, Malta Today reported.
«Transport Malta's Merchant Shipping Directorate and the Marine Safety Investigation Unit are in direct contact with the managers of the vessel in order to closely monitor the situation,» the report said.
It said preliminary reports received by Transport Malta indicate that the 2,844 gross tonnage general cargo vessel built in 1996 sustained flooding in her cargo hold and damage to one of the bunker tanks after she ran aground.
A sheen of gas oil has been observed on the surface and a salvage operation is under way to salvage the vessel and mitigate the pollution.
The Marine Safety Investigation Unit, which is an independent government investigation body tasked to carry out safety investigations into maritime casualties and incidents, is coordinating its safety investigation directly with the Swedish authorities, in line with the relevant legislation, EU Directive and international maritime conventions, Malta Today said.
The Marine Safety Investigation Unit and the Swedish Accident Investigation Authority are also coordinating the preservation and gathering of available evidence.
Officials at the Estonian Maritime Administration told BNS on Friday they were not investigating the case. At the same time, the vessel's flag country may delegate the task of investigating the accident to the country in whose waters the accident took place.
MV Kertu reached the Swedish port of Oxelosund on tow around noon local time (11 a.m. Estonian time) on Thursday. The ship had originally set out from Sodertalje near Stockholm to Kokkola in Finland Tuesday night but sent out a mayday signal at 6 a.m. Estonian time after hitting the rocks.