Reform Party names Maris Lauri candidate for finance minister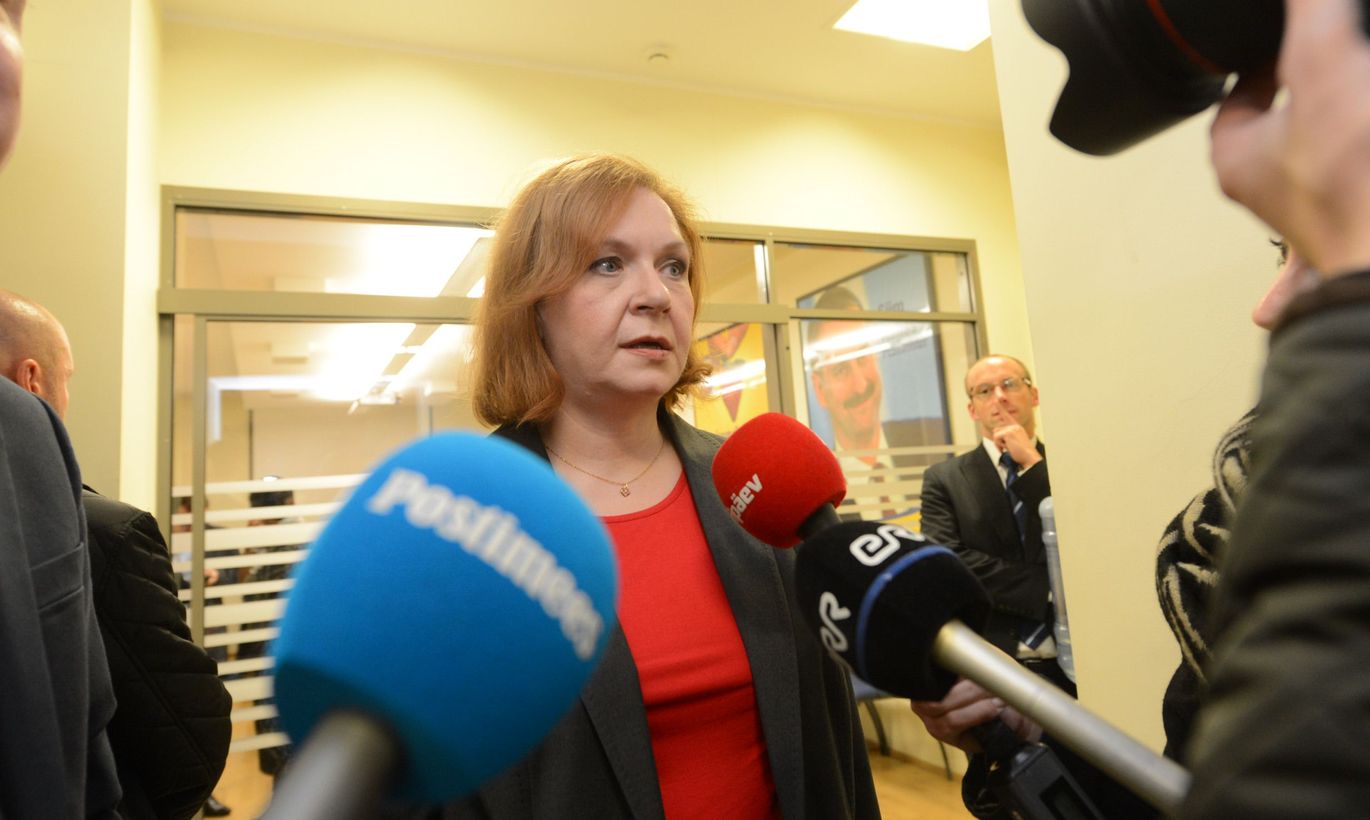 The Reform Party, senior half of Estonia's ruling coalition, has decided to nominate Maris Lauri for the post of minister of finance.
In the morning it was announced that Lauri, former Swedbank chief analyst who in April assumed the job of adviser to Prime Minister Taavi Roivas, has joined the Reform Party and announced her wish to run in the parliamentary elections next spring.
«The first things that await me when I become finance minister are the proceeding of the 2015 state budget in the parliament, applying European Union structural funds as soon as possible and taking necessary steps as well as bringing instant loan regulation to the government. Next week there is a meeting of European finance ministers in Brussels. I won't be given a lot of time to settle and I have to act at once,» Lauri said.
«Estonian people don't need a long introduction about Maris Lauri since she has spoken about economy for years as Swedbank's chief economist. As of this spring she is the prime minister's economic adviser and has been included in processes important for the state, including drawing up the budget. I am glad that Maris didn't fear the challenge we posed since it is not an easy task. At the same time I am certain that Maris will do well in the position of finance minister,» chairman of the Reform Party, Prime Minister Taavi Roivas said.
Lauri worked as chief analyst at Hansapank and its successor Swedbank from 1998-2011. Before that she worked as analyst at the Ministry of Economic Affairs, the Bank of Estonia and Tallinna Pank.
Estonia's previous finance minister, Jurgen Ligi, announced his resignation on Sunday, following an uproar over his Facebook post in which he described the Social Democrat minister of education and research, Jevgeni Ossinovski, in social media as "immigrant's son from the pink party."
Commenting on the Foorum show of ETV public television on Wednesday evening in which he was pitted in a debate on the state budget for 2015 against Ossinovski and Kadri Simson from the Center Party, among others, Ligi said in a Facebook post: «Ossinovski's 'poise' is nothing but rootlessness and ignorance. The man thinks that history started with him and on all topics follows the same ugly cliche, that the previous government [was] so-and-so and now he came. Totally mixing up the inevitable and what's to be blamed on the state. This time in the link between emigration and historical heritage, for instance.»
Ligi has apologized for his remarks.