Port of Tallinn sails to victory in ferry operator contest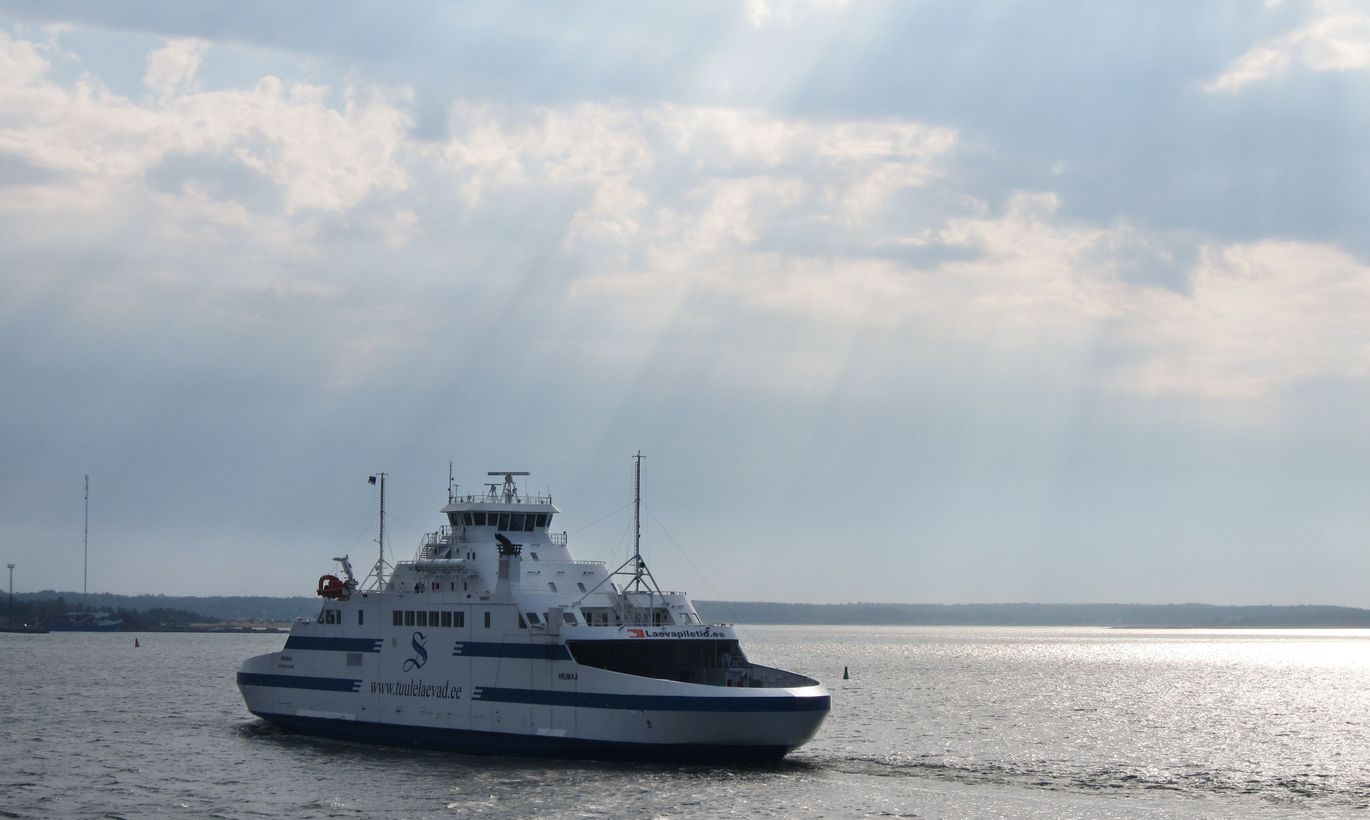 The talks-based procurement for 10-year operating of mainland to Saaremaa/Hiiumaa ferryboat connection, starting 2016, was won by state enterprise Port of Tallinn with subsidiaries TS Laevad and TS Shipping.
According to economy and communications ministry, PofT was victorious having offered newer shops and asking smaller subsidies.
The competing offer by Saaremaa Laevakompanii and its subsidiary Väinamere Liinid included the current vessels plus one new, to build which – said SLK chief Tõnis Rihvk – they have agreement with a Norwegian-Estonian company Fiskerstrand BLRT. PofT, however, will order four fresh vessels.
According to PofT CEO Ain Kaljurand, the ships will be ordered from two shipyards, two from each. The details will be revealed as contracts get signed. «Final polish underway at the moment. The contracts should be signed by next Tuesday, latest,» he said.
Does the state enterprise have a plan B if the vessels aren't ready by the fall of 2016? «That's out of the question. The ships will have to be ready,» said Mr Kaljurand. «Therefore, we have talked to three shipyards, that we have a plan B.»
The ministry said PofT asked for subsidies of nearly €200m for the total of the ten years. The competing offer by SLK was dearer by €60m.
«We made our offer as based on economic calculations and experience,» said Mr Rihvk. «It's difficult to make an adequate offer if you have no ships at all, nor any experience,» he said in assessment of the rival offer.
To PofT offer being cheaper by €60m, Mr Rihvk had this one realistic explanation: «When presenting the capital lease payments as low as possible, every year, then why not. When the state buys out the ships, latest in 2026, then we will see what the actual price was.»
According to Mr Rihvk, SLK is now considering its options. «Too little information at the moment, we need to get more of it and analyse the situation,» he answered, asked if they are thinking of contesting the ministerial decision. 
Even the ship company's protest regarding the previous procurement is yet to be solved. Pursuant to information by procurements-contesting committee, the decision will be published next week. Whether that will be appealed, also remains to be seen. «Let's hear the verdict first,» said Mr Rihvk.
Also, the SKL subsidiary Väinamere Liinid a week ago challenged qualifications of PofT subsidiaries for the procurement, on basis of these not presenting essential but formal confirmations regarding the acquiring and commissioning of the vessels.
On top of that, on October 9th Väinamere Liinid demanded that economy ministry withdraw the procurement committee. They cited conflict of interests, with equal treatment of participants not guaranteed – as the committee composed of ministry officials was reviewing applications by a state enterprise under the same ministry. According to Väinamere Liinid, an answer failed to come.
By all of that, PofT is unfazed. «There may be challenges, but the decision has been taken and we go by that. We'll get the wagons a-rolling, as they say,» assured Mr Kaljurand.
To operate the Kuivastu-Virtsu and Rohuküla-Heltermaa lined, however, the existence of ships is not enough: what is also needed is crews, and the infrastructure such as a ticket sales and booking system. «It's taken [us] 20 years to build the infrastructure, and a remarkable amount of money,» noted Mr Rihvk.
According to Mr Kaljurand, the company is yet to decide how exactly the lines will be operated. «The versions are many. We might build the entire structure, or we may outsource some service,» he said.
Thus, though loser at the procurement, Väinamere Liinid may remain as carrier for PofT as subcontractor. «Should we opt for subcontractors, we will be talking to several players of course, but naturally we'll not exclude the current carrier,» said Mr Kaljurand.
Mr Rihvk isn't excluding the subcontracting idea – should it be offered. «That would be prudent and logical, as we do have the 20 years' experience. All prudent proposals are always welcome,» said he.
An alternative for SLK would be renting the current ships and crews someplace else. «That's a probability. We are obligated to keep the crews and vessels occupied,» said Mr Rihvk. «We have several plans, but it is too early to talk about these as our priority is to service the lines till the fall of 2016. We'll keep doing our daily job.»