Estonian pirate fighters save Swedish couple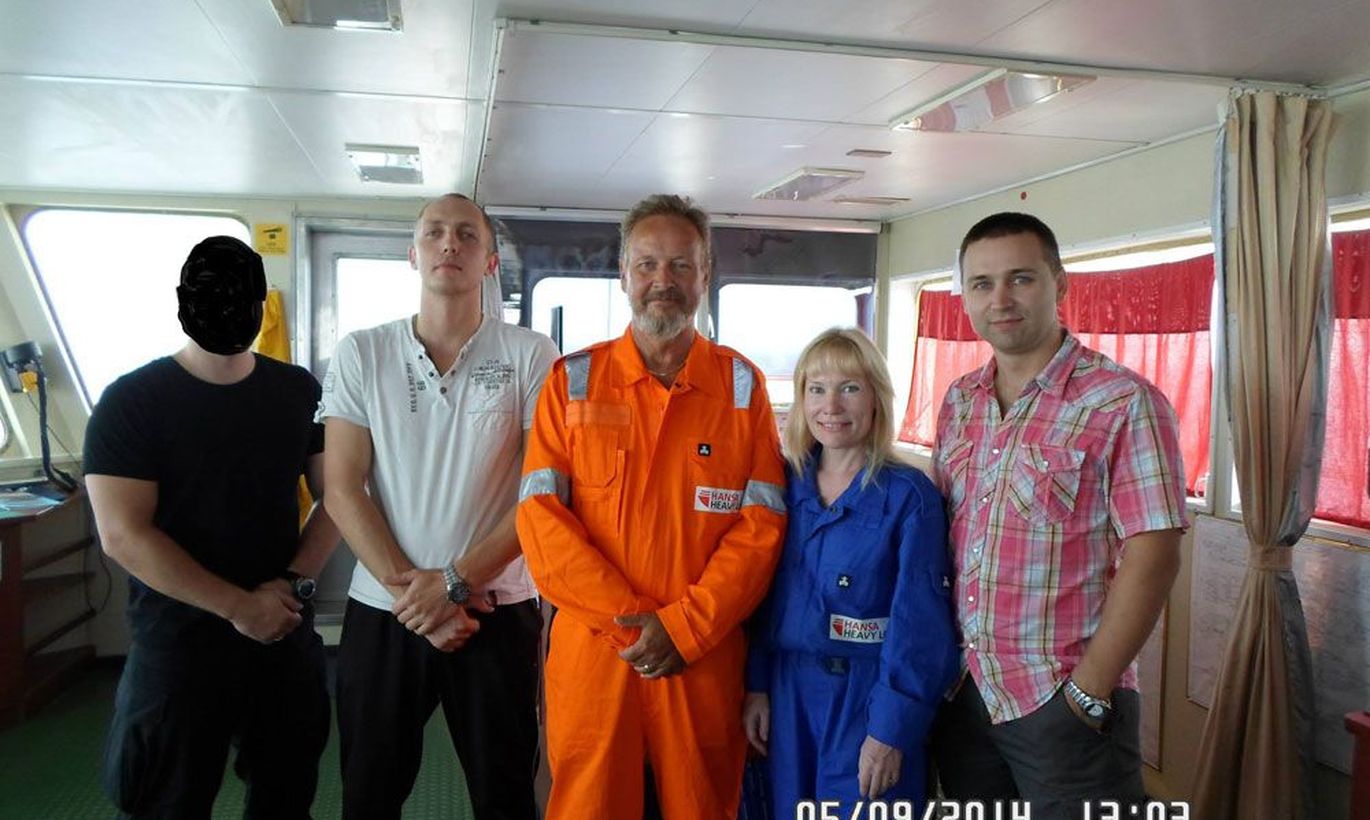 At end of August, ESC Global Security owned by Jaanus Rahumäe found itself in epicentre of an unusual operation on Red Sea. In dangerous pirate-infested waters, the security team had to decide whether to rescue a Swedish married couple.
A rare case, even for seasoned sailors: on high seas, to pull out two people in rubber boat, in hellish heat, without food and water to survive. And that in a region deemed top dangerous on global scale – with the infamous Somali pirates around, lurking after prey.
At the time it happened, the three-member Estonian protection team was securing a German cargo vessel sailing towards Singapore via Red Sea and Adrian Bay. On August 30th, in the darkness of the dusk, they spotted a red alert rocket.
«It was getting dark, with a hundred-some miles to the nearest coast,» says ESC Global Security ship protection operations chief Ivari Sarapuu.
Such red signal rockets are no rarity in Aden Bay area – a tactical trick by pirates to lure desired vessels closer and have them slow down. «I did have a rocket case myself, in 2011, in Somalia,» says Mr Sarapuu.
Therefore, surroundings of the ship had to be carefully surveyed – to see nobody is sneaking up etc.
«In the case at hand, numerous signs pointed to these being people in genuine trouble. Firstly, the small rubber was not the traditional pirate carrier... Also, one of them was a woman,» Mr Sarapuu says in explanation of green light given by ESC Global Security team to captain of the vessel regarding rescue mission.
Not a piece of cake to sneak a large ocean vessel close to some tiny boat. That what the ship crew was tasked with. While the manoeuvring was going on, the security guys kept a close eye on surroundings. Any surprise attack from the darkness would have spelled «operation off» and swift departure.
No unhappy ending, luckily. Turns out, this was a married couple, the husband a Swede (59) and the wife a Russian lady aged 43. On a friend's yacht, they were on their way from Croatia to Phuket, Thailand.  
On that fateful morning, spare exit window broke in the bottom of the catamaran – one meant for the occasion the vessel goes belly up on stormy seas.  
Water gushed in so they had no time to grab stuff for survival. In seven-eight minutes the boat went down and the couple were left in a lifeboat – without food and water. All they had were a couple of emergency rockets.
By the time of rescue, without spotting a single ship, they'd been adrift for 12 long hours. At death's door, all of a sudden, they said. 
Back in Stockholm by September 20th via Singapore, Stefan and Svetlana Jerkander sent thank-you letter to the Estonian company office in Tallinn, describing what happened.
«Despite these being pirate waters, after a long and difficult analysis the captain and his crew decided to save us from probable death. A reason they could thus act was protection on board by your company,» writes the couple.
«We felt the three security staff present made our rescue and survival possible. On board, the three men received us with professional respect. Even while still under suspicion ourselves, we felt safe in their presence. Let us extend our special thanks and wish you all the best, while congratulating you for having men like this in the team.»
Will the rescued couple equal extra bonus for the team? «Yep, we do have special procedures prescribed for solving such special cases,» says Mr Sarapuu the ship rescue chief.