LNG terminal re-enters battle zone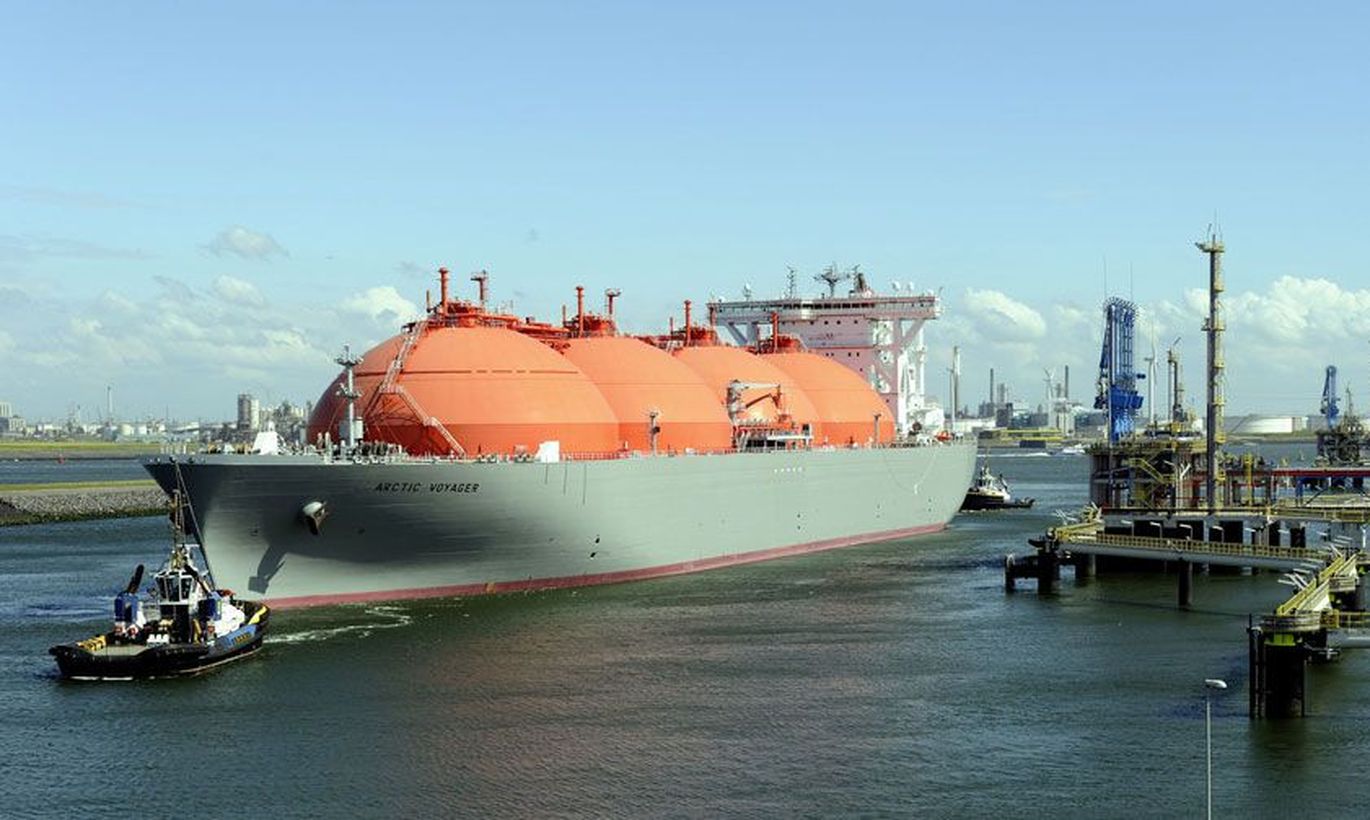 Estonian-Finnish liquefied natural gas (LNG) idea by former economy minister Juhan Parts has run aground: on Tuesday, at a conference in Tallinn, European Commission declared the joint enterprise unfit for EU financial support.
Both the Estonian energy company Alexela Energia and Finnish gas form Gasum announced of intent to carry on with the project – on their own.
«We will now propose compromise solutions to a degree that would make these viable,» said the  Alexela Energia CEO Marti Hääl. «Financial support carries rather restricting rules, and to have these implied would only make sense if the support is really substantial.»
Alexela to wait for clarity
However, Alexela is in no hurry with investment decision regarding the Paldiski terminal while there is no clarity if competitors will obtain support for the terminal planned by them. «The Finnish state has declared it is subsidizing the building of small local LNG terminals,» explained Mr Hääl. «Now, final clarity is needed if it is all over with European financing of the LNG project, as otherwise both private investors and banks will hesitate to move on with it.»
While Estonian and Finnish ministries agreed, in February, to continue together, it became evident the maturity levels of the projects greatly varied. While Alexela is already ready to build, Gasum is only in readiness to start searching out where and what kind of terminal to build.  
«The deal came to nothing, but a big victory is that during the negotiations a whole lot of bluff was shaken out of the topic,» said Mr Hääl. «From February onwards, the whole process carried a feeling that we are trying to drive but the handbrake is on. Estonian state was unable to create motivation in Finland for a better outcome as they have a gas supply contract with Russia valid till 2015.»
As advised by economy ministry, Alexela should now apply to European Commission for support as the EU financing is open till 2019 and Estonia needs a swift solution. «Alexela is ready to build and by taking steps it would gain the first-on-the-market advantage,» said Timo Tatar, energy department head at economy ministry. «I think it rather unlikely that, should we start building the terminal, the commission would finance a competing project.»
Mr Tatar did not exclude the possibility of the Finnish regulator applying brakes on Alexela, coming out with the anti-EU-financing argument that it's not a project of regional importance. «An assessment like that can be contested on EU regulators association level,» noted Mr Tatar.
Gas pipe project full forward
On its website, Gasum declared it is carrying on its project alone. «The final location, size of financing and time schedule will emerge as the development progresses,» explained the CEO Johanna Lamminen.
«Regrettably, even in the best case the building of a regional LNG terminal will now be postponed,» Finland's labour ministry chancellor Esa Härmälä admitted in his explanation at ministry website.
The way the Finnish ministry viewed it, the talk had been about a solution where Estonia would have built a terminal for local needs while the bigger regional terminal would have been built in Finland.
While rejecting the joint LNG project, the commission however agreed to the Balticconnector gas pipeline to be divided into stages. By such a solution, land-based part of the pipe may begin to be built in Estonia, ensuring that the terminal-t-be in Paldiski will have gas network connection.
As assessed by economy ministry, Estonia must have a terminal large enough to affect the market. In near future, European Commission will compile a summary for Estonian and Finnish governments.