Human rights activists say Eston Kohver «calm and coping»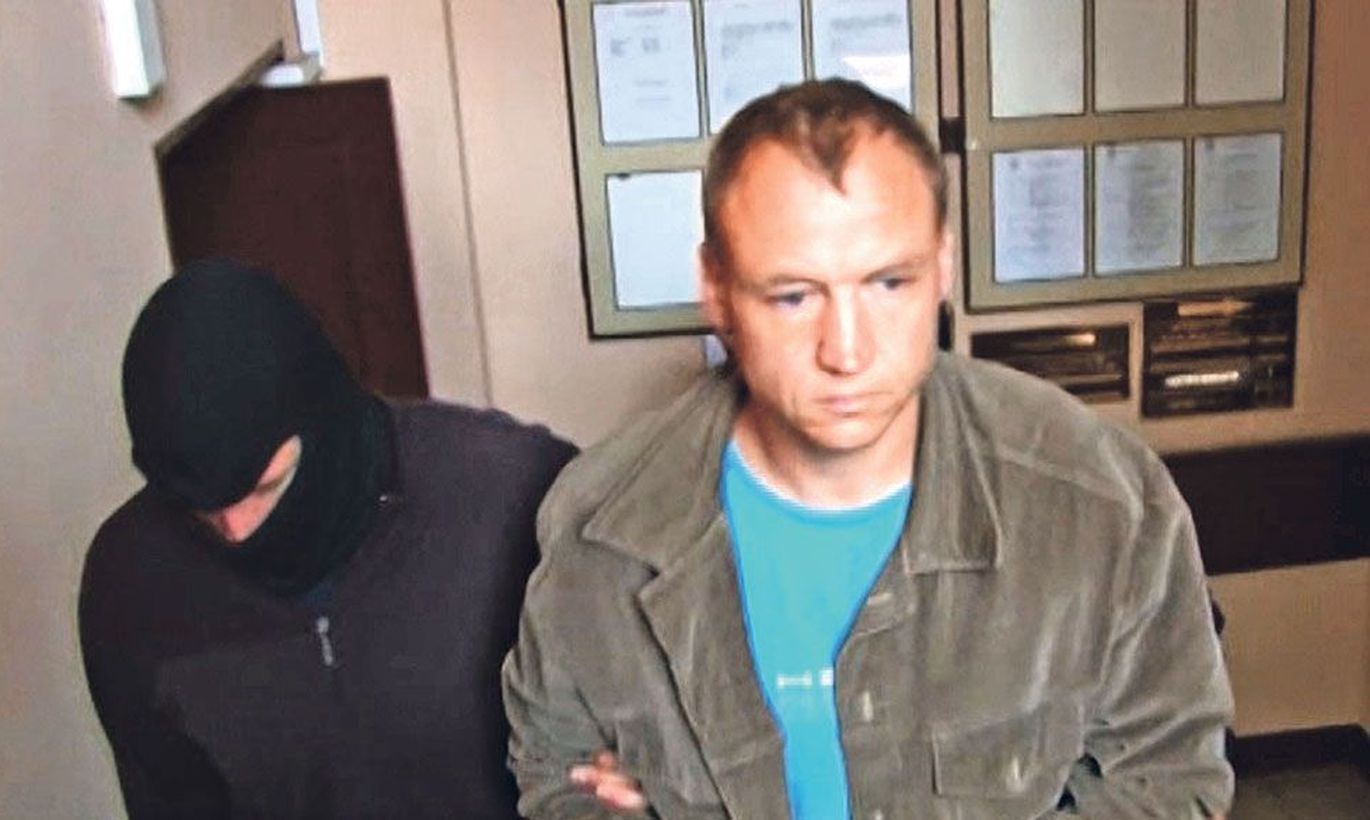 Members of Moscow Public Oversight Commission for Prisons (POCP) are the only independents currently allowed to visit Estonia's Eston Kohver, accused in espionage by FSB, right in the prison cell at Lefortovo, Moscow jailhouse. Estonian Security Police says the man was snatched by FSB while on duty at Estonia-Russia border.
Neither the lawyer nor Estonian consul in Moscow meet Mr Kohver in the very cell but in a special room for that very propose. Never do they see how the man is actually living in prison.
A truthful picture, thus, of the conditions is only available via the POCP people regarding whom there's no doubt of collusion with Russian authorities. Many in the committee are linked with various ASBLs as well as the opposition movement.
According to Postimees' knowledge, the POCP people have visited Mr Kohver in jail twice.
On September 10th Mr Kohver was seen by the well-known journalist and human rights activist Zoja Svetova; on September 29th, Aleksandr Kulikovski and Alla Pokras paid a visit. Until recently, Mr Kulikovski was Moscow human rights ombudsman's adviser on a voluntary basis, Ms Pokras is working at the Russian representation of Penal Reform International.
Mr Kulikovski told Postimees Mr Kohver complained over nothing. «He was calm, smiling to us. There was nothing in him to alarm us,» said the POCP member. «We got an impression he was under no external pressure, and the conditions of his arrest are the same as with others.»
For instance, Mr Kohver and his cell mate – member to Islam group Hizb ut-Tahrir – have a TV in their cell, and a fridge for food stuff. Also, they are regularly taken for a walk for an hour. Mr Kohver was wearing sports pants and T-shirt of his own, sent from Estonia.
Mr Kulikovski, a computer specialist in private life, said perhaps Mr Kohver is by now already reconciled to the situation and is therefore more calmed down, having a quarter of an hundred Lefortovo days under his belt.
«May-be he hasn't gotten over it yet, but he surely wasn't letting it show. And, after all, he's an officer,» said the activist.
Mr Kulikovski said he told Mr Kohver he is entitled, according to Russian law, to immediately have recourse to Russian human rights ombudsman. For that, a special postbox needs to be there at every private investigation chamber by Russian law, where he may drop a letter to the ombudsman working at Kremlin – currently an Ella Pamfilova with rather liberal views.
«In the cell of Mr Kohver no such postbox for anonymous complaints existed, so we left the prison management a note to have it installed as required,» said Mr Kulikovski. «As soon as a complaint comes through that box, we are under obligation to immediately check it out.»
By law, POCP members are ensured constant free access to Russia's prisons of preliminary investigation, and the ordinary ones, as well to the inmates; even so, they are only allowed to ask them questions about conditions of detention and inquire if they have any complaints. They have no right to ask anything related to the substance of the definite criminal case at hand. Always, the committee members are accompanied in cells by two members of prison administration, one of whom always films the meeting. 
«Sure, the inmates aren't always willing to mess up their destiny by complaining about the prison,» said Zoja Svetova who went to see Mr Kohver on September 10th.
Talking about Mr Kohver, the lady said the shock of being apprehended must have been so strong back then he was not too willing to communicate with POCP members.
«At the beginning, he didn't even want to tell us his name,» recalled Ms Svetova. «He was very cautious. One could see he was surprised by being caught. I'd even say he was baffled, but he did a good job managing himself.»
The human rights activist asked him if he had been psychologically or physically affected, and the answer was «no». Ms Svetova went on to ask how he felt in jail, to which he answered: «How can one feel in jail?»
Mr Kohver impressed the lady as a wise person who is doing everything to get home from Russian jail as fast as possible.
«One could clearly tell from him he wanted out, and he knew what he needed to do for that. He is not the kind who is willing to sit [in jail] and to stubbornly refuse to tell the investigator anything,» said Ms Svetova.
«Outwardly, he is a beautiful person, wise looking. Obviously, he does a lot of sports. For me, he liked somewhat of a James Bond a bit advanced in years.»
Ms Svetova who has written on court cases – including FSB-related – for years said she thinks if Mr Kohver would cooperate with FSB in the name of getting out fast, on certain conditions he could be released early.
«If he shares information FSB needs and testifies about others, he may get a milder term and be handed over to Estonia. That's his only chance,» thinks the human rights activist. «For FSB, he definitely was a good catch.»
As assured by Ms Svetova, she has never heard of physical measures applied to affect Lefortovo inmates, least of all foreigners. «No torture there; it's just psychologically very hard to sit there as the surroundings are very depressing,» she said.
FSB apprehended security police officer Eston Kohver on September 5th. According to FSB version, prior to being arrested the man met with a FSB worker on Russian soil whom he recruited to cooperate. For money, he allegedly desired information on FSB Pechory staff and people in secret collusion with these.
Estonian Security Police has repeatedly confirmed Mr Kohver was near Estonia-Russia boundary line for an operation linked to investigating smuggling. At that, they strongly stress the man was definitely on Estonian soil near border post No 121 where FSB apprehended him and took into Russia by force.
According to Ms Svetova, during her long career as journalist she has never heard of FSB or its Soviet predecessor KGB kidnapping local special forces staff from a foreign country.