During Obama visit, the wise will walk
Please note that the article is more than five years old and belongs to our archive. We do not update the content of the archives, so it may be necessary to consult newer sources.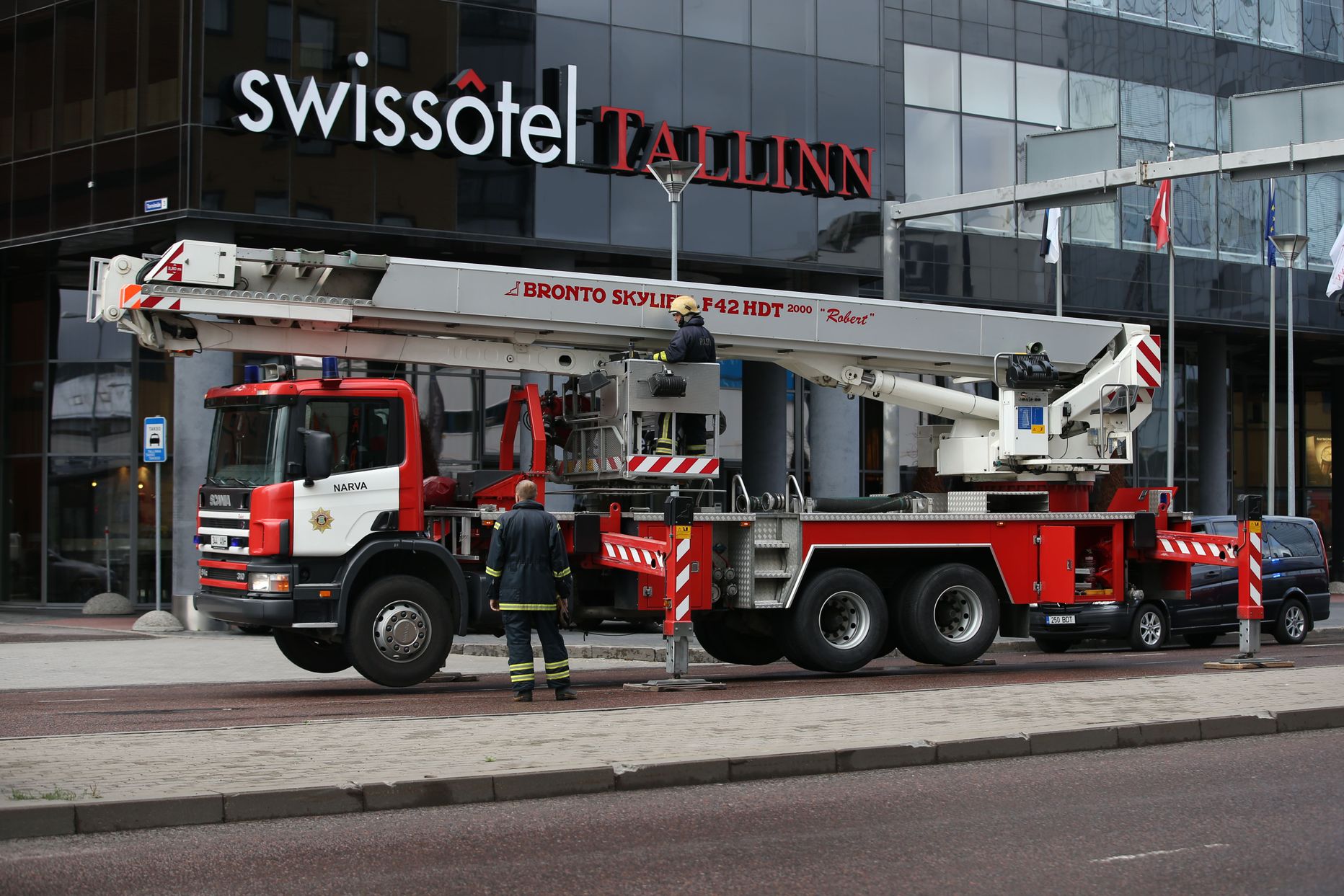 Better not take a car to Tallinn city centre next Wednesday.
During US President Barack Obama's visit traffic restrictions are imposed in central Tallinn, destined to interfere with our daily routine. As assured by police, larger areas will not be closed down and wherever people need to go while Mr Obama is among us, they will definitely get there.
To our current knowledge, the major traffic restrictions concern Toompea, Kadriorg, city centre, and Tartu Highway from city centre to the airport.  
«The closer the visit draws, the more information will be available by the police regarding the traffic restrictions. No line will be closed for traffic for longer than 15 minutes,» assured Northern police prefect Kristian Jaani.
Police intends to restrict the movement of pedestrians as little as possible. «In the city centre, there are no such places – almost. Regarding the blocks closer to vital objects related to the visit, police control will be heightened. But I can assure you that wherever people need to get, they will get there,» promised Mr Jaani.
As advised by Mr Jaani, on September 3rd people better do their business in Tallinn city centre before 9 am or after 6 pm. Most of the restrictions will apply between 9.30 am and 5.30 pm.  
The police chief thinks heads of city centre schools should consider a day off for students on Wednesday. There will be no problem sending the children to school as classes start 8 or 8.30 am. Even so, it may get difficult for the kids whom parents have to take home after school. According to Tallinn education board head Andres Pajula, it will be announced immediately before the visit whether any school will have rearrangements for Wednesday.  
As for drivers, the police advise to follow traffic signs and regulators. The signs temporarily banning stopping, parking or entrance will be placed as early as possible, several days before the visit. Mr Jaani added that some places may feature fences obstructing the roads, on Wednesday.
«We will communicate with all car owners who park in the banned areas. If, during the ban, the car is still at the side of the street and we are unable to contact the owner, the last resort is to remove the car. If the car is removed, owner thereof will need to call the police and he will be informed of the location of the vehicle,» instructed Mr Jaani.
The people moving about in city centre, on the day of the visit, are advised by the police to act as usual.
«The usual will never raise questions with the police. Do not believe the rumours as if opening windows is forbidden, in city centre, on the day of the visit. It is absolutely normal for a person to look out the window. Should something cross the line of normality, the police will certainly react,» said Mr Jaani.
In an interview to radio Kuku, Tallinn Airport board member Erik Sakkov said there would be no additional control for those boarding planes; for those exiting planes, however, a passport or ID-card needs to be presented. «We are worried by the heavy traffic restrictions on Tartu Highway by which people come to the planes. We can only suggest that they show up really early,» advised Mr Sakkov.
During the arrival of President Obama, the airspace will be closed, possibly leading to some flights being late. «But we are not talking about hours, and this ought not to me major headache,» added Mr Sakkov.
It has not yet been decided where Mr Obama will stay for the night while in Tallinn. Yesterday before noon, Rescue Board performed a thorough check on Swissôtel. According to Northern Rescue Centre press representative, the cage lift activities at the wall of the hotel were indeed a part of preparation for Mr Obama's visit. Even so, it is not known as yet whether or not this will be the hotel of choice.
Mobile coverage interfered
For security reasons, mobile coverage may be interfered with in the hotel where Mr Obama stays. This will be accomplice with a local interference device which the mobile operators need not be informed about.
«We hear this will be a local interference device which ought not to reach outside the hotel, so the coverage for other clients should be undisturbed,» explained Elisa network manager Andrus Kaarelson. «It will be some kind of a broadband frequency disturbance device. Not limited to mobile frequency, it will probably mess with all other data communication frequencies, such as WiFi.»
As assured by the police chief, their operations will not be focussed on Tallinn alone during the visit – security will be guaranteed all over Estonia. «Police will not fail to react to calls in other places in Estonia because of Mr Obama's visit.  Our presence and availability is guaranteed in all of Estonia, we will not compromise with that,» he promised.
•    US President Barack Obama visits Tallinn, Estonia on September 3rd.
•    In city centre traffic, be prepared for stops lasting up to 15 minutes.
•    During the visit, pay careful attention to temporary traffic signs. 
•    Majority of traffic restrictions will apply between 9.30 am and 5.30 pm, on September 3rd.
•    If your car is removed, call 110 or 612 3000.
•    Make sure to carry identity document.
•    For pedestrians there are no restrictions, as a rule.
•    To get to the airport, leave extra early.
•    The visit may bring changes in city centre school study schedules.
•    When entering Estonia, all are asked to pass border control.
•    To have a smooth day, behave you usual peaceful self.