Editorial: a shot in own foot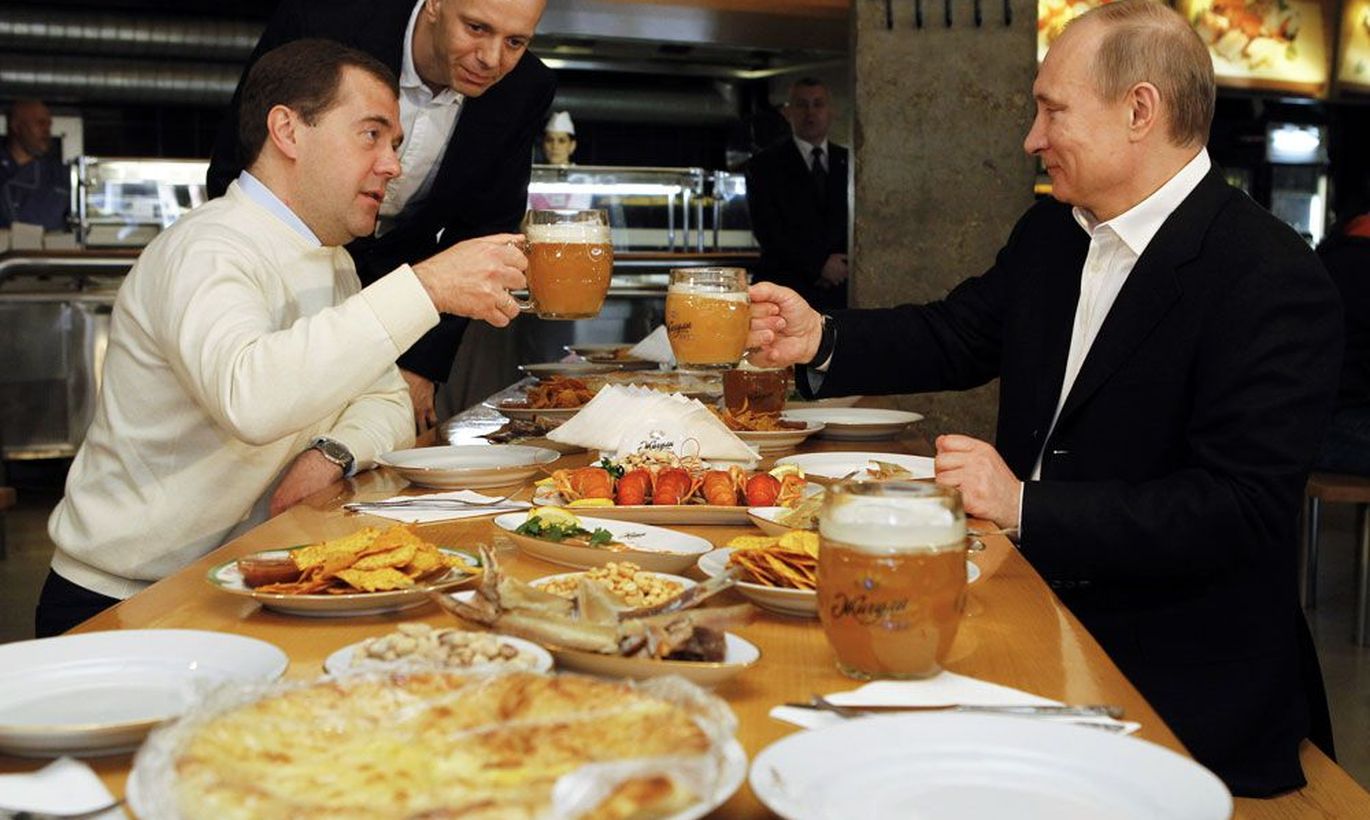 Not too long ago, in 2010, then President of Russian Federation Dmitri Medvedev paid a visit to USA. With colleague Barack Obama they rode into a hamburger stand in Virginia where the Russian head of state heartily bit into the symbol of American life: a fat white bread double-decker with steak, Cheddar cheese, onion, jalapeno-paprika and mushrooms. To say nothing about the inseparable Coca-Cola.
In the Russia of today where the consumer protection agency Rospotrebnadzor has sued McDonald's, cheeseburger and all, that'd be quite some sacrilege. Wednesday night, President Putin signed a ukase on «special economic measures to guarantee security of Russian Federation» i.e. banning, for one year, lion's share of food import from all Western states that sanctioned Russia.
Yesterday, the Medvedev government confirmed the import ban list. It includes all kinds of basic staples such as pork, beef, poultry, fish, products made of these, fruit and vegetables, sausages, milk and milk products such as cheese. The ban excludes baby-food, and the Russians are allowed to bring food from abroad for personal use.
Russia is a big food importing country. In department stores of Moscow, one has been able to pick the most luxurious South-European delicacies. As pointed out by some commentators, the import ban will be a punishment to the big city white-collar folks by now used to consume mozzarella and prosciutto.
Izvestiya published an article where the author, a gourmand, only regrets the upcoming disappearance of parmesan cheese – the rest, says he, is replaceable with stuff domestic. Still, the ban may bring about an overall rise of food, thus hitting the entire population.
For the economy of Europe, Estonia's included, the ban is very negative news. While Prime Minister Taavi Rõivas claimed the «total impact to Estonian agriculture will not be as remarkable as it couldn't be replaced with exports towards Europe», he sadly smelled of profuse optimism. This could perhaps be the case if the ban only applied to Estonian products, but not in a situation where the entire European food export into Russia is shut down at one sweep. The impact of the restrictions, also on Estonian state budget, needs to be analysed fast. 
Broadly speaking, the Russian ban essentially means economic war with the West. The US and EU sanctions have concerned individual people, some definite companies and, lastly, certain sectors. Halting food import is a step much wider. As affirmed by the Prime Minister Medvedev, the next card up their sleeve is ban on Western airlines from flying over Russia. 
The key to solve the situation is, of course, Ukraine. If the Russian covert aggression in the border region continues, or evolves into an open one, the economic war will probably heat up as well.